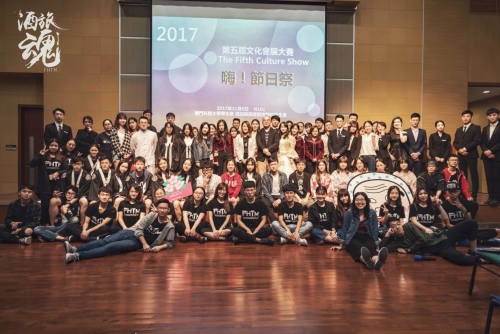 The Fifth Cultural Show Competition hosted by Student Union of FHTM was held on 6th, Nov. 2017 in N101. There were five teams joining the contest after the first round interviews.
The opening ceremony began at 10:00 am on the day. A number of guests, teachers and students came and took part in the ceremony. The Vice Dean of FHTM Miss Amy Chu and the President of Student Union Mr. Jiabao Bu delivered a speech respectively to express the expectation and blessing of this event. After that, the contest began officially by the announcement of the President. Five teams in the competition made full use of their booth to show diverse cultural festival from all over the world, and attracted people to interact with them by offering games, food and shows.
In addition, the event also included lucky draws for the visitors, and brought special experience to the audiences by showing different cultures of the world. The closing ceremony was held at 5:00 pm on the day. After a brief summary of the contest, Program Director Dr. Yan Feng, Professor Chen Kuo Pai, President Jiabao Bu, and Vice President Yu Ni respectively awarded the first, second, third prizes and the most popular team. The contest ended by taking group photos with the guests, teams and staff.