Ms. Chu Oi Mei, Vice Dean of the Faculty of Hospitality and Tourism Management (FHTM), accompanied by Dr. Zhang Yang, Program Director and Dr. Zhang Meng, Assistant Professor, visited Xiamen and Yongding, Fujian Province, for a series of academic exchange activities during September 17 to September 20, 2017.
In 2017 Xiamen International Fair for Investment & Trade held on September 18, on behalf of FHTM, Ms. Chu signed an agreement for cultural exchange and cooperation with Yongding Government, to promote key areas of cooperation such as human resources development, joint research projects and tourism marketing.
The faculty representatives visited Yongding Tulou (Earth Building), a world cultural heritage site, and Longhu national water conservancy resort on September 19, learning the current developmental status and ideas for future development. Dr. Zhang Yang and Dr. Zhang Meng, delivered presentations to over one hundred local tourism officials and tourism industry representatives in the evening. Ms Chu also introduced the advanced study programs offered by FHTM to the audience.
This visit has marked the strengthening and deepening of cooperation between FHTM and Yongding Government, and has also paved the way for further consolidation.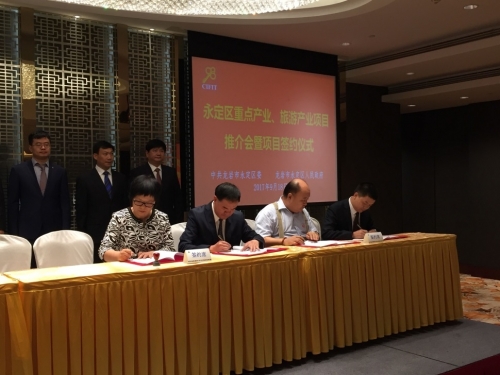 Ms. Chu Oi Mei (1st from left, front row) signing agreement with Yongding Government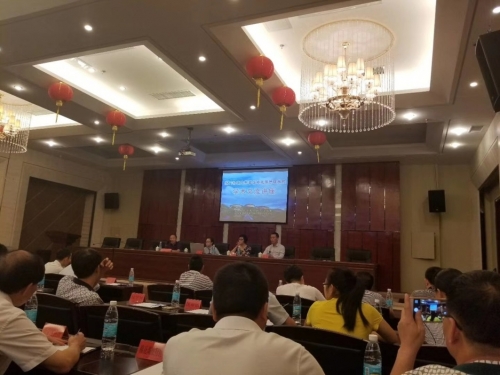 Dr. Zhang Yang and Dr. Zhang Meng delivering presentation to local tourism officials and tourism industry representatives