The 3-day "7th Cross-strait-Hong Kong-Macao Universities Psychological Counseling and Consultancy Summit Forum" was held at Macau University of Science and Technology on September 21-23, 2017. The Summit Forum was jointly organized by the College Students Psychological Counseling Professional Committee of the Chinese Association for Mental Health, Taiwan Guidance and Counseling Association, the Division of Counseling Psychology of the Hong Kong Psychological Society, and Macau University of Science and Technology, sponsored by the MUST Foundation and the Tertiary Education Services Office of Macao S.A.R.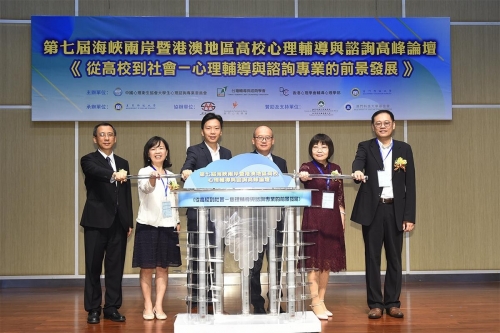 The Summit Forum Opening Ceremony was held at N101 in the morning of September 21, 2017. Mr. Chang Kun Hong, Acting Director of Macao Tertiary Education Services Office, and Mr. Leong I On, representative of the Director of Macao Education and Youth Affairs Bureau, officiated the ceremony; chairpersons of the four regions: Director Li Yan, Chairman Hsiu-Lan Shelley Tien, Chairman Stephen Mann, and Chair Professor Jiang Zhi Hong, Vice President of MUST co-hosted the event.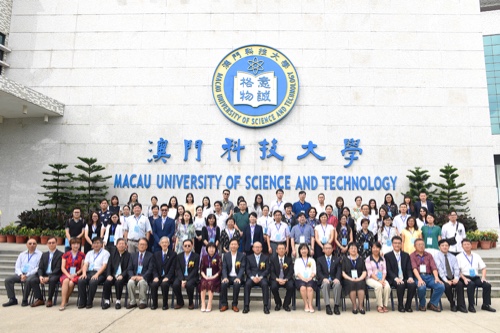 "From university to society – prospects and development of psychological counseling and consultancy" was this year's theme. Experts and scholars from mainland China, Taiwan, Hong Kong and Macao regions were invited to attend. It served as a platform for psychological counseling practitioners to exchange views on commonly interested topics, including positioning and accreditation of psychological counseling in the cross-strait four regions, mental health at school and national mental health, career development of university students, new media era, crisis prevention and intervention, consultancy techniques, practices and applications, and professional growth of psychological counseling practitioners.