Macau University of Science and Technology (MUST) held the "MUST Career Day 2022" from March 7th to 8th. More than 130 companies from the Mainland and Macao participated in the campus recruitment fair, offering nearly 4,000 job vacancies and internship opportunities.
The opening ceremony was held yesterday at 10:30 a.m. at N101 of the Library Building, Block N of MUST. Mr. Xu Zhiping, Deputy Director of Department of Education and Youth Affairs, Liaison Office of the Central People's Government in the Macao Special Administrative Region, Mr. Chan Iok Wai, Head of Department of Students of Education and Youth Development Bureau, Ms. Lei Lai Keng, Head of Employment Department of Labour Affairs Bureau, Ms. Ieong Iun Lai, Head of Department of Central Provident Fund System of Social Security Fund, Mr. Ruan Hang, Vice Director of Zhuhai Human Resources Employment Service Center at Zhuhai Human Resources and Social Security Bureau, Chair Prof. Joseph Hun-wei LEE, President of MUST, and Vice Presidents of MUST Mr. Kwong Ying Wa and Chair Professor Jacky So Yuk Chow, etc. attended the opening ceremony.
In his opening speech, President Joseph Hun-wei LEE said that in order to support the moderate economic diversification of Macau and the long-term development goals of the University, MUST will consolidate the existing resources, improve the structure of academic disciplines, and integrate the former Faculty of Information Technology into the Faculty of Innovation Engineering, with new programs to be established, including the Program of Engineering Science, Program of Materials Science and Engineering, and Program of Environmental Science and Engineering, etc. In so doing, more talents with new professional expertise will be cultivated in the new engineering programs.
The University has always paid close attention to student entrepreneurship and employment and strived to enhance the overall competency and competitiveness of students. In terms of innovation and entrepreneurship, more and more infused learning opportunities have recently been introduced. Interdisciplinary training and internship programs are emphasized for students to acquire knowledge and skills from practice. Moreover, to better equip students with practical experience before graduation, internship has become a major component of the curriculum. Through exchanges and cooperation, MUST has joined force with major business organizations to foster talents, and to provide a quality internship environment and plenty of employment opportunities for the students.
This year, over 3,600 undergraduate and postgraduate students will graduate from MUST and contribute to society with their strengths and passion. President Joseph Hun-wei LEE expressed his hope that graduates will make good use of the knowledge and skills they have acquired at MUST to serve well society and employers, whether they choose to pursue further education, seek employment, or start their own business in the future.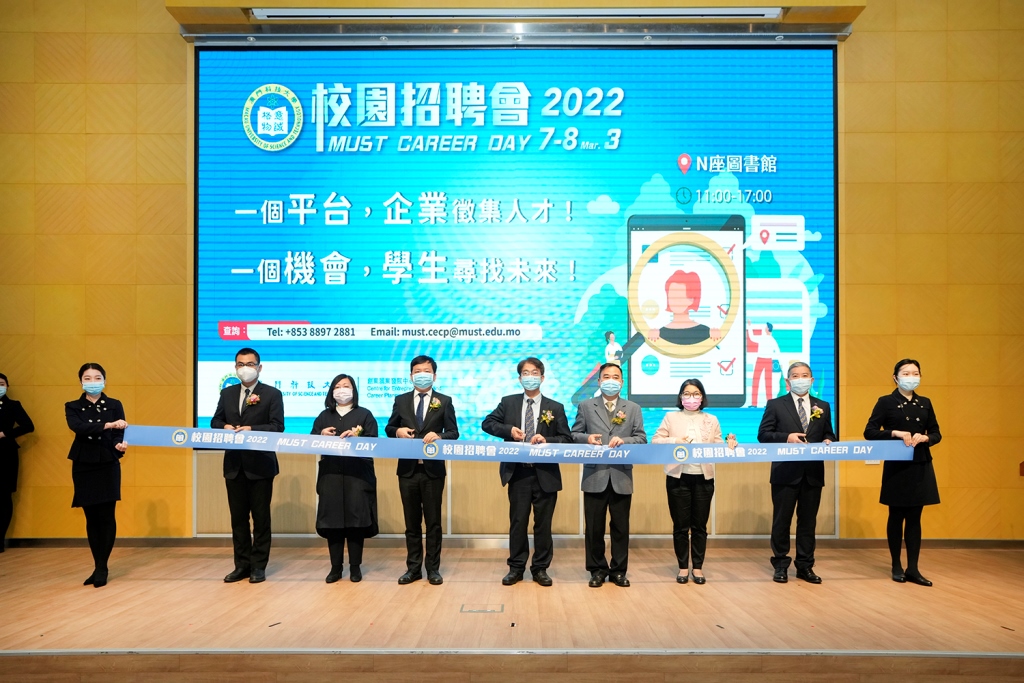 Opening Ceremony Ribbon Cutting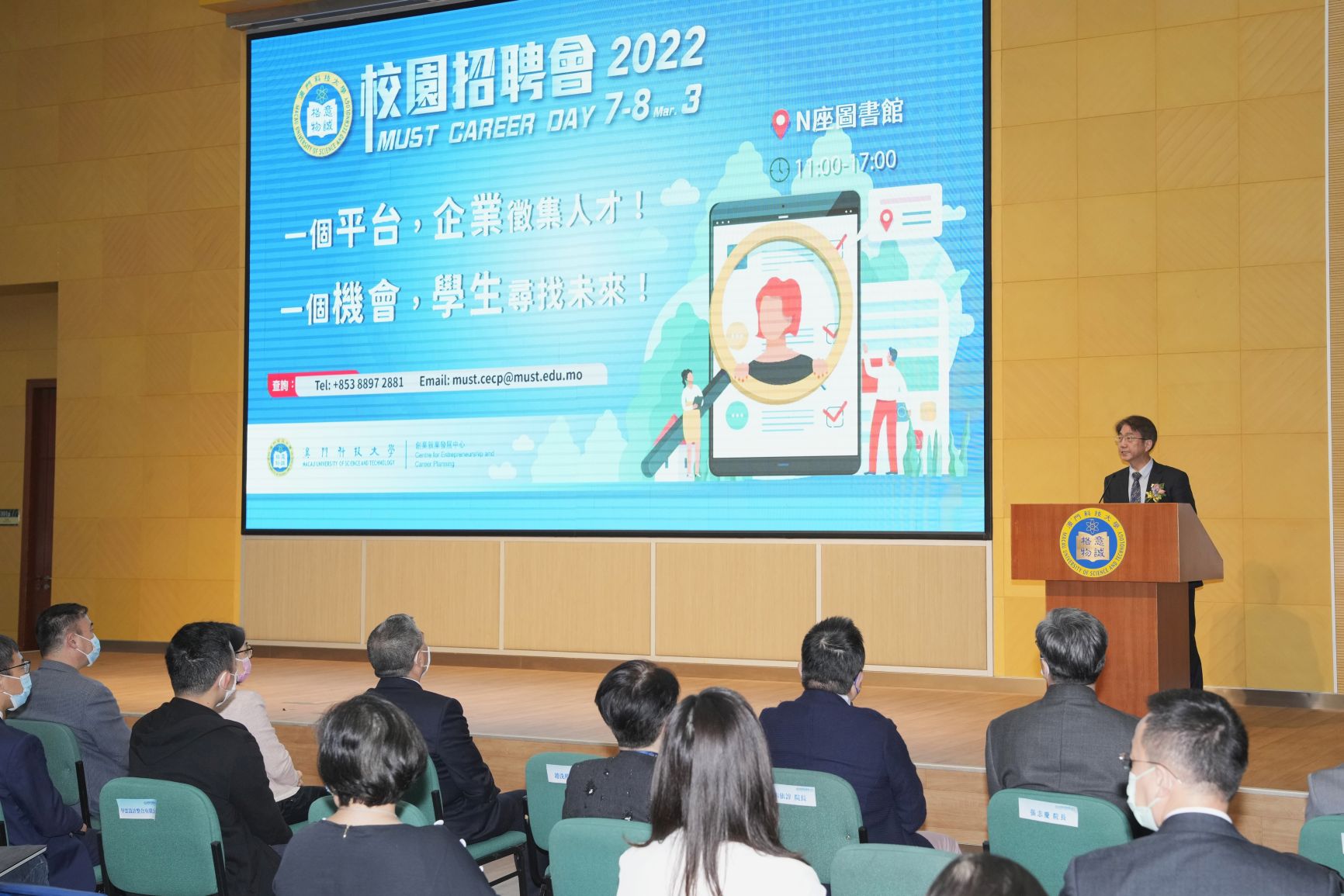 President Joseph Hun-wei LEE
Opening Ceremony
Career Day