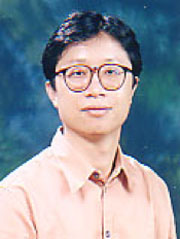 Associate Professor Tsang, Cheung-choy Eric
Faculty of Information Technology
Office: A211
Tel.: +853-8897 2136
E-mail: cctsang@must.edu.mo
Academic Qualification:
Ph.D. In Computing, HongKong Polytechnic University, 1996
Bachelor of Science in Computer Studies (BScCS), City University of Hong Kong, 1990
Teaching Area
Data Structures and Algorithms
Fundamentals of Multimedia Computing
Computer Organization and Architecture
Discrete Structures
Discrete Mathematics
Artificial Intelligence
Object Oriented Methods for Information System Development
Analysis and Design of Management Information System
Research Area
Fuzzy Rough Sets
Neural Networks
Genetic Algorithms
Support Vector Machines
Working Experience
2009-now: FIT, MUST, Macau, China
1996-2008: Hongkong Polytechnic University, Hongkong, China
Academic Publication
Eric C. C. Tsang, S. S. Qiu, Daniel S. Yeung, "Stability analysis of a discrete Hopfield neural network with delay", Neurocomputing 70(13-15): 2598-2602 (2007)
Eric C.C. Tsang, Degang Chen , Daniel S. Yeung, Xizhao Wang , John W.T. Lee "Attributes Reduction Using Fuzzy Rough Sets," IEEE Trans. on Fuzzy Systems, volume 16, Issue 5, Oct. 2008 Page(s):1130 – 1141.
Suyun Zhao, Eric C.C. Tsang, Degang Chen, The model of fuzzy variable precision rough sets, IEEE Transaction on Fuzzy Systems , Vol. 17, No.2, 2009, pp.451-467.
Suyun Zhao, Eric C.C. Tsang, Degang Chen, Building a rule-based classifier by using fuzzy rough set technique, IEEE Transaction on Knowledge and Data Engineering, Vol. 22, No. 5, May 2010, pp. 624-638
Eric C.C. Tsang, Suyun Zhao, Decision table reduction in KDD: fuzzy rough based approach,Transaction on Rough Sets XI, Lecture Notes in Computer Science, 2010, Volume 5946/2010, pp. 177-188
E.C.C. Tsang, Changzhong Wang, Degang Chen, Congxin Wu, Qinghua Hu, "Communication between Information Systems using Fuzzy Rough Sets", IEEE Transactions on Fuzzy Sets, vol. 21, Issue 3, pp. 527-540, June 2013.
Professional Activity
Reviewers of Journal Papers:
IEEE Transactions on Neural Networks
IEEE Transactions on Fuzzy Systems
IEEE Transactions on Systems, Man and Cybernetics
International Journal of Pattern Recognition and Artificial Intelligence
Fuzzy Sets and Systems,
International Journal of Information Science, etc.
Associate Editor:
IEEE Transactions on Systems, Man, and Cybernetics, Part B. 6/2004--2013
International Journal of Machine Learning and Cybernetics, 2016--present
Treasurer:
International Conference on Machine Learning and Cybernetics 2003-present, International Conference on Wavelet Analysis and Pattern Recognition 2007-present, and vice chairman of IEEE SMC Hong Kong Chapter