On the afternoon of November 16, 2022, a lecture organized by the Economic Development Bureau of Hengqin, Guangdong-Macao Deep Cooperation Zone and the Education and Youth Development Bureau of the Macao SAR Government was held in the studio at seventh floor of Block O, MUST to promote the integrated circuit industry as popular science. The lecture was given by the vice president of Zhuhai Institute of Advanced Integrated Circuits, Meng Wei. More than 50 teachers and students from Faculty of Innovative Engineering of MUST participated this lecture whose purpose is to build a communication and interaction bridge between Hengqin industry and Macao talents. It not only gathers talent resources for the Hengqin industry, but also opens a new employment-development channel for young people in Macau. Hengqin and Macao travel in both directions to jointly promote in-depth cooperation and integrated development.
Figure 1 Participant group photo of the 2022 Hengqin IC Industry Lecture
Vice President Meng Wei first introduced the milestone of global chip technology development from the four stages of embryonic stage, start-up stage, growth stage and mature stage, and then he described the global enterprise division of chip manufacturing, in which digital IC accounts for 70.4% of the global semiconductor industry. Digital ICs include mainstream processors such as CPU and GPU, mobile phone AP and MCU, and major memory chips such as DRAM, NAND Flash and NOR Flash. A schematic diagram of a typical smartphone helped students understand that the CPU, storage, audio, data connectivity, display, photography, sensors and power management are all components with different specific functions for smartphone. Another schematic diagram of a typical IoT device chip also made students realize that the IoT is mainly composed of a main control MCU chip, a radio frequency chip, a charging management chip, an audio chip, a driver chip, a storage chip and a MEMS chip. The semiconductor core industry chain mainly includes equipment and materials, manufacturing, packaging and testing, and design. The IC manufacturing process requires more than 16 steps with their corresponding equipment. This makes it impossible for any country in the world to independently complete its entire chip production process.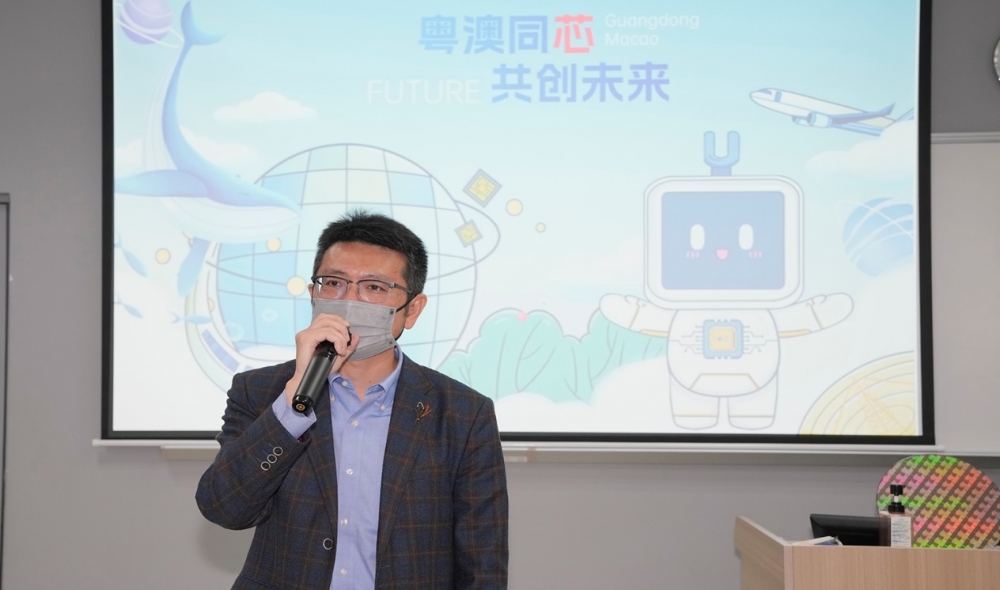 Figure 2 Meng Wei, vice president of Zhuhai Advanced Integrated Circuit Research Institute, is giving a speech
Afterwards, Meng Wei talked about the impact of the U.S. Chip Act and new export control regulations on the world and China. U.S. President Biden signed the "2022 Chip and Science Act", and the 52.7 billion US dollars in subsidies will focus on supporting the advanced production capacity construction of domestic semiconductor industry in the United States. The new regulations of the United States have hit Chinese advanced manufacturing processes. For that, we all expect our domestic efforts to improve all aspects of advanced manufacturing technologies. Vice President Meng Wei pointed out that the domestic industry has maintained a rapid and steady growth trend, and the industry has a large demand for talents, and there is a talent gap of more than 200,000. Among them, the demand for high-end talents is relatively large, and their salaries are relatively high, generally reaching an average annual salary of about 400,000 to 1.5 million RMB. Huawei HiSilicon, SMIC, YMTC and Fudan Microelectronics all need talents in various industries, such as chip and device design engineers, process engineers, embedded software development testers and software engineers.
Finally, Meng Wei introduced the recent situation of Hengqin's integrated circuit industry. There are more than 400 companies related to the integrated circuit industry registered in Hengqin, and more than 40 companies actually carry out their business. From 2019 to 2021, the total average annual output value of Hengqin's integrated circuit companies exceeds one billion RMB. Hengqin's key-highlight measures for integrated circuit research and management development are mainly reflected in annual salary and annual bonus. On the basis of 15% personal tax, an extra bonus of 100,000 RMB will be given to the employee whose annual salary is between 300,000 and 500,000 RMB; an extra bonus of 150,000 RMB will be given to the employee whose annual salary is more than 500,000 RMB. For Macau employees, the above bonus rule will be executed at a rate of 1.5 times. In addition, Hengqin will provide a monthly subsidy of 5,000 RMB per person to enterprises or scientific research institutions that accept domestic and foreign college students majoring in integrated circuits for internships. Finally, Meng Wei encouraged students to participate in relevant internship activities in Hengqin to lay a solid foundation so that they will become members of Hengqin integrated circuit Industry to develop their strengths and to benefit the society in the future.