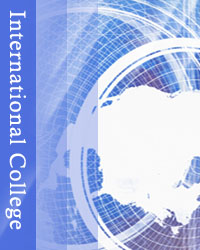 As a relatively new college (2010) at MUST, the University International College (UIC) strives to make every effort in making the College a place where students enrolled in both degree programs and non-degree programs offered by the College can utilize available resources provided in fulfilling their dreams, a place which serves MUST students by providing opportunities for study abroad, internships, and other training courses, and a place which will continue exploring more opportunities for future development and growth.
UIC faculty members as well as all support staff work together to provide better services through quality work for MUST students and services for the Macau community.
The UIC will continue to align its mission with that of MUST, become more innovative in exploring future development opportunities, and provide better serve to its constituencies.
Come and visit us, and you will enjoy and appreciate what we at the UIC has to offer.
Prof. Jianrong Sun, (Ph.D.)
Dean