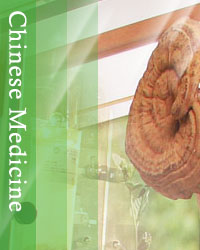 Chinese medicine has been a pearl in Chinese culture and forms an integral part of the world's medical treasury. To cater with the needs of Macao's society and people's increasing interest on natural healing, the University aims to nurture application-oriented professionals through further integrating Chinese medicine with modern medical science to a higher end. It starts from a high point and develop vigorously out of the usual routine. With the hard work of our teaching and administrative staff, the University has offered at present bachelor's degree programmes in Chinese medicine and biomedical science, master's and doctoral degree programmes in Chinese medicine.
Faculty of Chinese Medicine was established as a clinical base with teaching as its main stream and fully supported by its scientific researches. Equal emphasis is put on teaching both theories and clinical knowledge of Chinese medicine while knowledge of modern science and Western medicine will also be taught in its programmes. The Faculty sees the importance of associating theories with practice and it thus focuses on training our students' intellects on the aspects of clinical, diagnostic and practicing through implementing the principles of early practice, more practice and constant practice. The University has established cooperation on clinical education with more than ten hospitals in the Mainland in order to provide our undergraduates and postgraduates with a promising base for further cultivation and clinical research.
With the establishment of the Academic Research Building and the University Hospital, the Faculty has made its steady steps towards teaching, scientific research and clinical service. Along with the fruitful foundation of education, the University promises to build the systems engineering of the Faculty by integrating research with clinical service and promoting medical treatment, health care and rehabilitation so as to adapt to the needs of Macao's tourist and gaming industries.
Chinese medicine is our country's largest area in intellectual property. In this area which is wide and deep, we have all the advantages in the aspects of professionals, technologies, resources and market. Our students can hence be assured to develop their talents and show the glorious elegance of Chinese medicine in this gifted Faculty where the East meets the West!
Dean of Faculty of Chinese Medicine


Contact Us
Tel:853-88972739
E-mail:bcm-ad@must.edu.mo
Fax: 853-28825123
Address:Faculty Of Chinese Medicine Building H The Macau University of Science and Technology Avenida Wai Long,Taipa,Macau