Volunteer Plan
How to become a member of "Comfort-mind Youth Fellowship"?


Application
Applicants should read carefully and fully understand the Rules of Volunteer program. Hand in the filled application form and a short questionnaire to E303.


Interview
Applicants will have a 20mins-interview take place in E303.


Training Crouse( Phase 1 2 3 )
Below are the brief introductions of the training course to the selected applicants:
Phase 1:Basic Psychology Knowledge


1) Generally theory and knowledge in psychology:


Introduction of the relationship between emotion and daily life,
recognize and distinguish emotion and abnormal behavior;


2) Basic communicational skill and practice:


Include the skill of basic and essential elements of communication,
such as, listening, empathy, unconditional positive regard and respect
understanding;


3) Team building




4) Examination
Phase 2:Training Camp
Passed the exam, the selected volunteers will enter in the second phase of the program. They will be experienced and be inspired the important elements and the core meaning of team work by many difference games and group works during the training camp. After the camp, the volunteers should know, as a team member, how's his/her role and the responsibility; how to face the challenges in their life and how to help and inspired each other's ability and try to be positively while facing the difficults.
Phase 3: Practice
The trained Volunteer will assist to hold the mental health related activities under the direction of Psychological Counseling Service Team; it's the time for them to show their talent and potential and the opportunity for deeply experiencing the value of team work.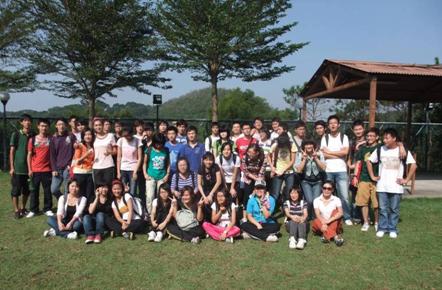 Family in MUST
Our Memories


"No Addictions" University Orienteering Competition, 5/2~30/1/2010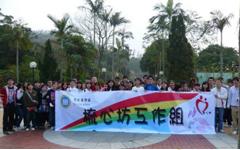 "Life in Macau" Cantonese Language Course, 18/11~23/12/2009
| | |
| --- | --- |
| | |
| | |

Warm in our Heart--Thanksgiving Day, 24~27/11/2009
| | | |
| --- | --- | --- |
| | | |
| | | |

Dreams are just Around Us Talk Show, Psychology Culture Festival, 24/3/2009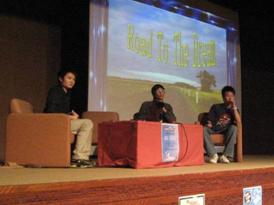 "With Love and Care" 1 st The Youth No Gambling Serial Activities, 9~21/2/2009
| | | |
| --- | --- | --- |
| | | |
| | | |