Faculty of Hospitality and Tourism Management (FHTM) at Macau University of Science and Technology has received the TedQual accreditation four-year renewal for both Bachelor of International Tourism Management (BITM) and Master of International Tourism Management (MITM) programs.
TedQual, the most important certification for higher educational programs in tourism studies worldwide, aims at improving the quality of tourism education, training and research programs. It is carried out by the United Nations World Tourism Organization (UNWTO) TedQual Themis Foundation. The accreditation renewal for up to four years has demonstrated the elevation in quality of the programs, students' satisfaction and the research productivity of FHTM.

Professor Philip Xie Fei Fan, Dean of FHTM is excited that the faculty got the TedQual Accreditation Renewal when celebrating the 10th anniversary. He also stated that the TedQual accreditation is the recognition of FHTM's undergraduate and postgraduate programs in tourism management have achieved international standard.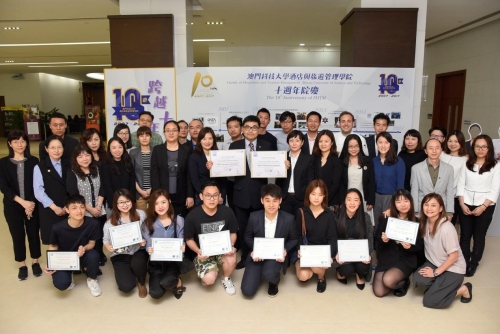 Teachers and students of FHTM celebrates the TedQual accreditation renewal