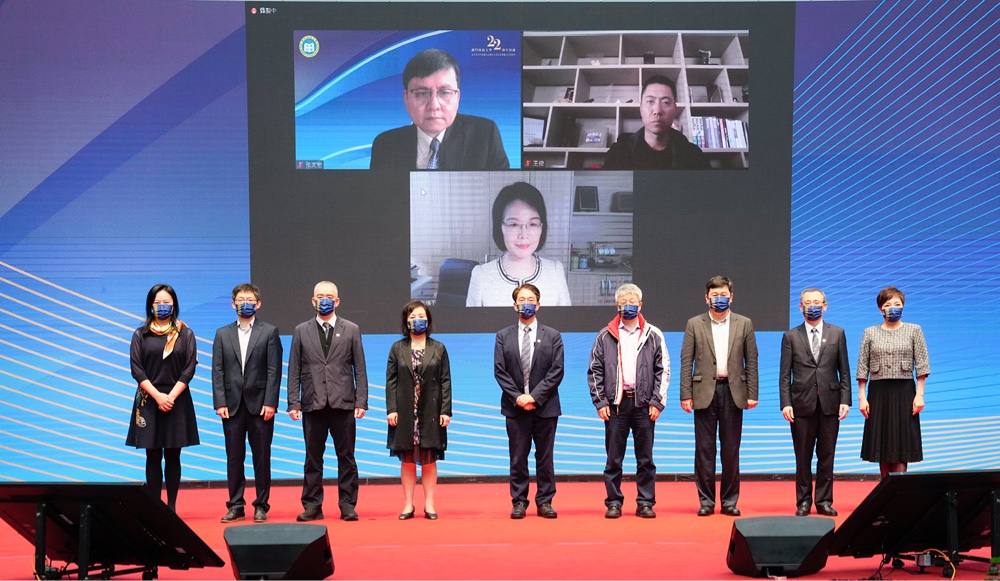 Group Photo
As part of a series of events to celebrate the University's 22nd Anniversary, the "Frontiers in Medicine – Enabling the future of medicine with innovations and multidisciplinary approach: Challenges and opportunities" Medical Forum was held at Block R's Grand Auditorium of M.U.S.T and online on March 26, 2022, at 3:00 pm.
Attending guests included Joseph Hun-Wei Lee, Vice-Chancellor and President of M.U.S.T; Hui Mo, Acting Head of the Health Bureau's Department of Traditional Chinese Medicine Services; He-Ping Cheng, Academician of Chinese Academy of Sciences, Director of Laboratory of Calcium Signaling and Mitochondrial Biomedicine at Institute of Molecular Medicine (Peking University); Ka-Lok Tong, Vice President of M.U.ST; Zhi Chen, Provost of the United International College (Beijing Normal University-Hong Kong Baptist University); Jun Yang, Academician of the Canadian Academy of Engineering, Director of Ultrax Lab at Shenzhen Institute for Advanced Study (University of Electronic Science and Technology of China); Zhi-Hong Jiang, Vice President of M.U.S.T; Ji-Min Chen, General Secretary of M.U.S.T Council, and Hsiang-Mei Su, Council member of M.U.S.T.
Professor Wen-Hong Zhang, Director of the National Medical Center for Infectious Diseases, Division Director of Infectious Diseases at Huashan Hospital Fudan University; Chair Professor Rui-Ping Xiao, Dean of the College of Future Technology (Peking University)¸ Deputy Editor of "The New England Journal of Medicine", winner of The National Science Fund for Distinguished Young Scholars; Computer scientist Professor Jun Wang, Distinguished Professor of M.U.S.T, the founder and CEO of iCarbonX participated in the online forum with a very remarkable topic. Over a hundred experts from the mainland, Macao, and Hong Kong participated in this forum that went into detailed discussions on global medical issues, challenges, and coping strategies on the latest progress in the multidisciplinary integration of innovative medical research directions.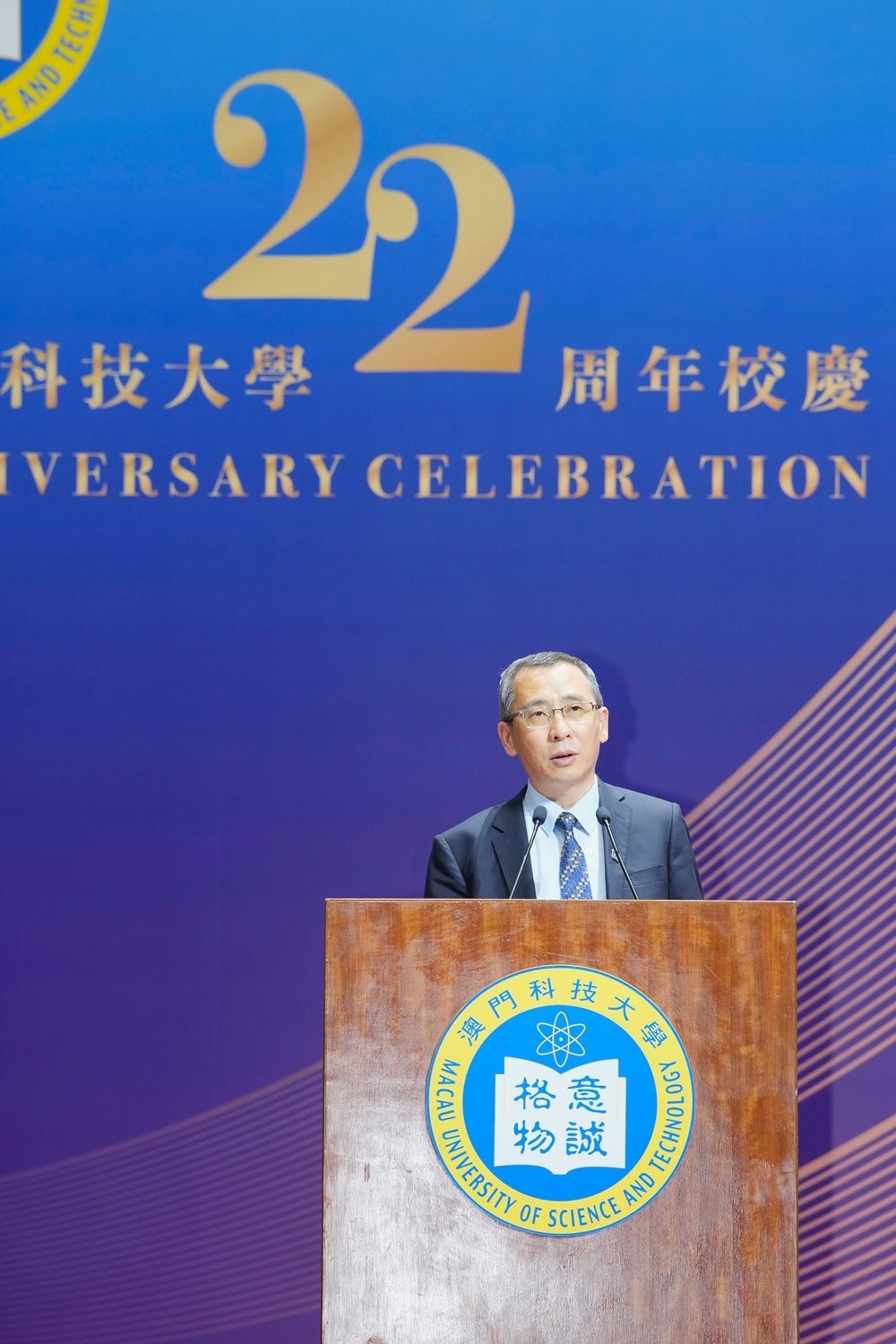 Vice President Zhi-Hong Jiang
Vice President Zhi-Hong Jiang gave a welcoming speech on behalf of Macau University of Science and Technology, saying that throughout the 22 years since its establishment, the development and achievements of the University have relied strongly on the support of the nation, the Macao SAR Government, and all sectors of society. He hoped that through this forum, M.U.S.T. will fully leverage policy advantages and strengthen ties within the Guangdong-Macao In-depth Cooperation Zone, assisting Macao to further integrate into the national science and technology development strategy and become an important link in the cooperation and interaction of "industry-academia-research" in the Greater Bay Area.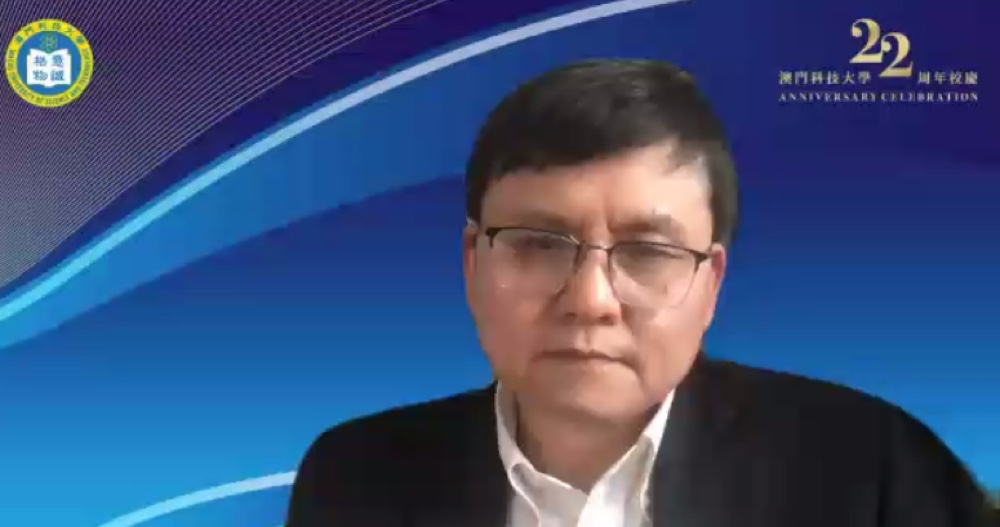 Professor Wen-Hong Zhang
The Forum invited several top medical experts to deliver speeches. Professor Wen-Hong Zhang's topic "Pandemic in the past, present and future" introduced China's epidemic history and achievements. He emphasized the importance of technological factors in epidemic prevention and control and believes Macao is fully equipped for the prevention and control of the epidemic. He expressed his positive affirmation of the achievements and positive attitude of Macao towards the future world in epidemic prevention and control.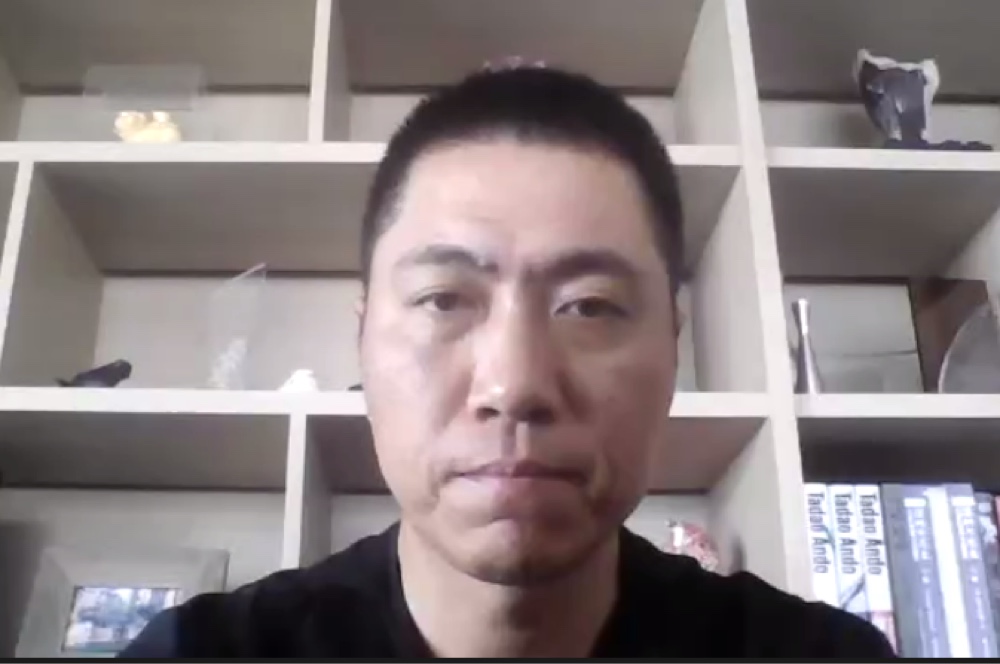 Professor Jun Wang
Professor Jun Wang illustrated the continuous evolution of human cognition of life science with his presentation "Exploration and analysis of protein interactions at peptide-level in biomedical research and development". He claimed that in the future, carbon-based life will be mapped to the silicon-based world. He believes that the use of countless parallel lives in the silicon-based world will predict the results of all choices by being quantifiable, calculable, predictable, and testable. A complete digital life through an intervenable life process.
Chair Professor Rui-Ping Xiao
Chair Professor Rui-Ping Xiao briefly described the development of medical science and technology with the topic "Insight into the Frontiers of Life Medical Science and Technology". She said that human beings have entered a new era of biological and information economy and that the pharmaceutical industry will undergo rapid development. She added that the College of Future Technology of Peking University will help to incubate up to 20 high-technology enterprises.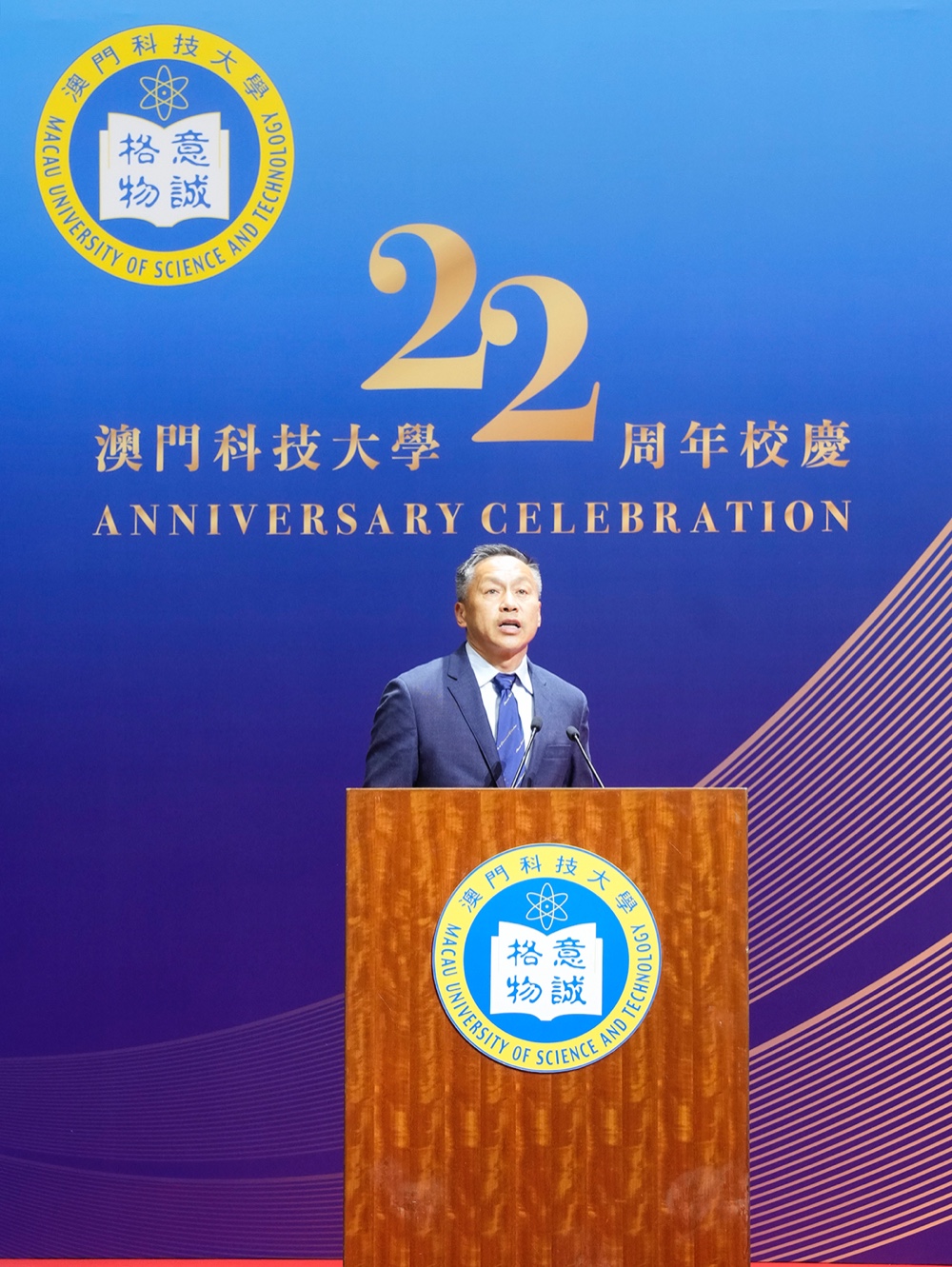 Chair Professor Kang Zhang
Chair Professor Kang Zhang introduced the application of big data and AI to medical innovation and disease diagnosis and treatment. Chair Professor Yi-Zhun Zhu introduced new methods and technologies for new drug research and development. Focusing on the research and development of Leonurine, he pointed out that the application of new technologies can break through the constriction of drug research and development.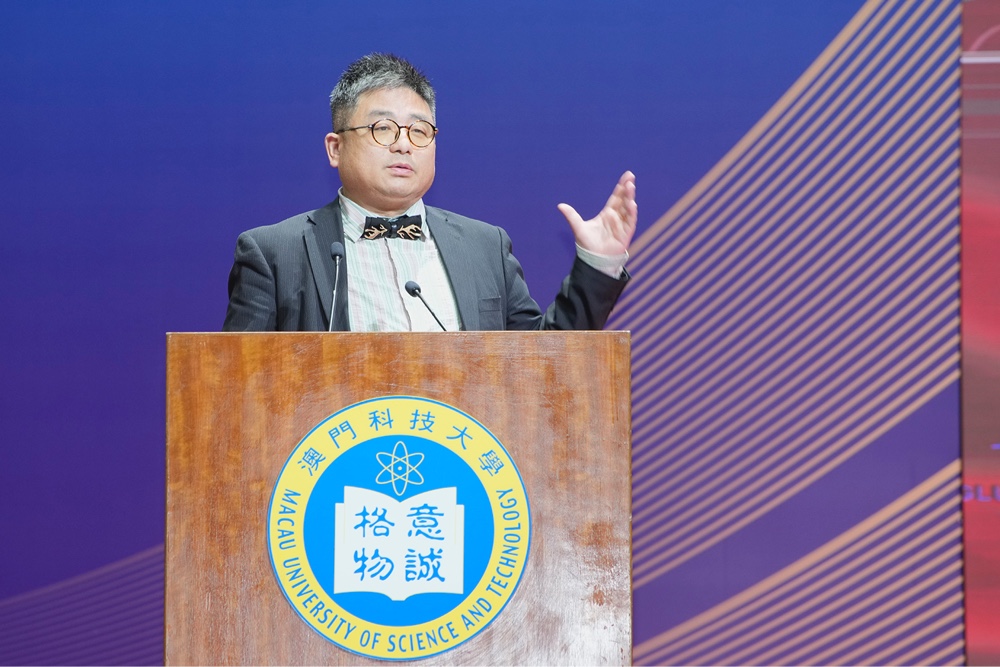 Chair Professor Yi-Zhun Zhu
During the Q&A session, the participants actively raised questions and discussions regarding the content of the experts' lecture and the trend of the epidemic. In the closing speech, Vice President Zhi-Hong Jiang expressed his gratitude to the speakers and participants of the forum. He mentioned that the sharing of the speakers has benefited everyone, and he hoped to continue the strengthening of the relationship between universities and enterprises in the future and that their close cooperation can jointly promote the development of the biomedical industry in China.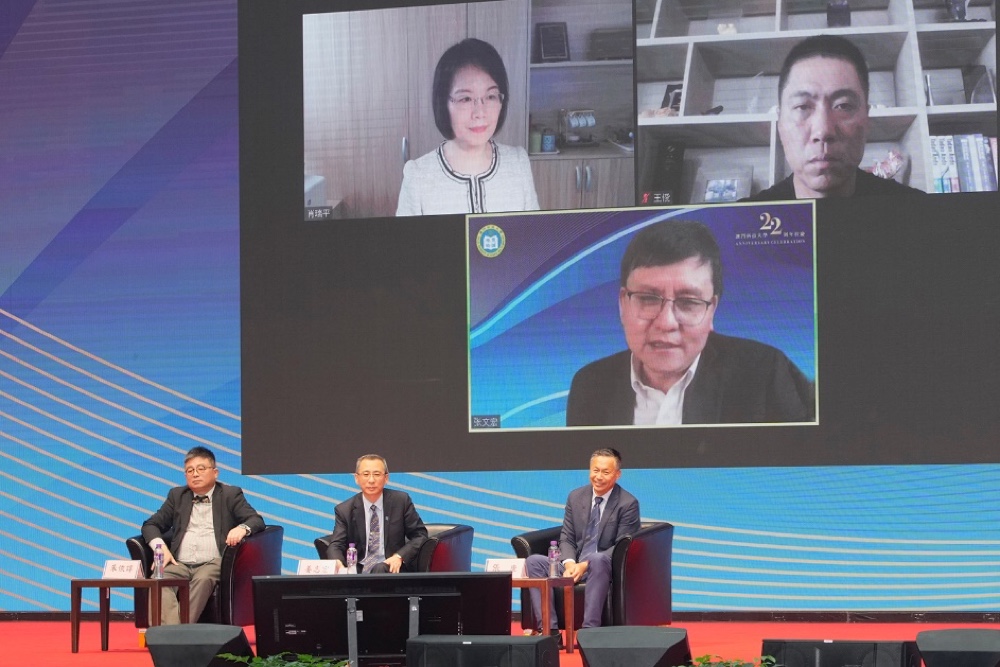 Panel Discussion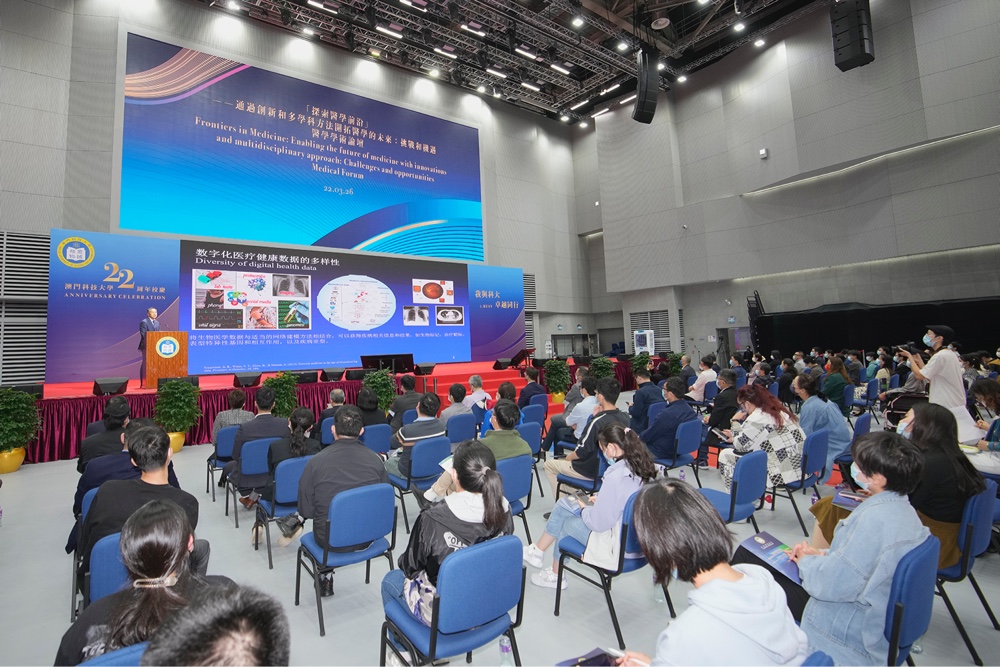 On-site at the Forum