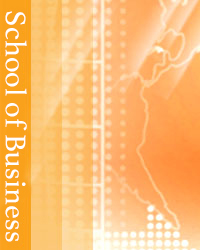 Welcome to School of Business at MUST. The MSB is a school of academic distinction and a vital part of a dynamic and research university. We enjoy the status associated with carrying the mission of developing international-minded top managers and business persons in Greater China and the region.
MSB, as a young and energetic management school with pioneer vision and sophisticated-designed courses in Asia, our hardwork and achievements are highly appreciated by academic circle and practical field. Our mission and core values that guide our teaching, research, and public services are inspiring and challenging and the work that we do makes a difference in a rapid changing business environment. We keep discovering students' talent and potential, training students' leadership and creativity, and helping students' self-fulfilment by offering excellent management education. We also focus on providing business consultant services, research plans, and social services. In pace with the rapid development of globalization in business world, we intend to provide students an internationalized learning place to nurture their communication ability by offering English lectured courses in undergraduate studies. We also strengthen students' practical skills and international experiences by giving internship and international exchanging opportunities.
I am very pleased to be a member of the MSB and honored to introduce our faculties. We own diversified-background faculty members with degrees from top-tier universities in many countries and regions. Our faculties own solid academic performance and experienced practical insights. MSB build close ties with not only academic community but also corporate fields by focusing on doing research and providing business consulting services. Those enriched experiences provide students great business viewpoints and benefit their studies.
This website provides information about our mission, academic programs, and faculty. For a more personal touch, I invite you to visit the campus to meet faculty members and students. Do also visit the website regularly for updates about MSB's developments and events.
Welcome to join MSB to be our students, teachers, sponsors, or partners.

Zhijun Lin
Dean and Professor of School of Business