The Faculty of Hospitality and Tourism Management will hold the Third Session of the "Chef Series" -- Culinary Demonstration Workshop by Chef Andy Lam on November 25th, 2022. Andy Lam, the Executive Chef from Western Kitchen of Grand Lisboa Hotel of SJM will be invited to share successful his experiences and showcase his culinary skills.
Time: November 25th, 2022 (Friday) 10:00-12:00
Venue: O203
Organizers: Faculty of Hospitality and Tourism Management, Macau University of Science and Technology
SJM Resorts, S.A.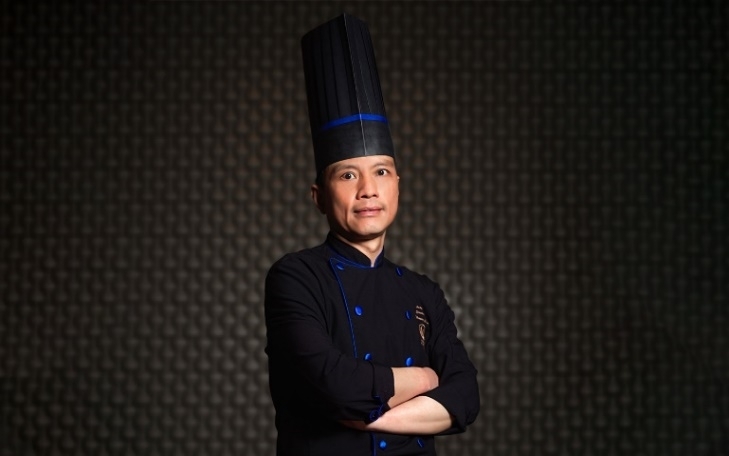 Guest Speaker: Chef Andy Lam
Andy Lam is currently the Executive Chef of the Western Kitchen of the Grand Lisboa Hotel. He is responsible for overseeing the daily food preparations and kitchen operations of the 'Round-the-clock Coffee Shop', the 'Crystal Lounge', in-room dining, the Western Banquet kitchen, and the centralized kitchen.
Andy began his culinary career in 1984 in Hong Kong, working his way up from a pantry cook to a Sous-chef. In 1993, he was invited to join Hotel Lisboa. Andy continued to further develop and perfect his culinary skills while working at Hotel Lisboa and was assigned to oversee and monitor the western kitchens of both Hotel Lisboa and Grand Lisboa in 2004. He also played an instrumental role in helping to open the kitchens at Grand Lisboa Hotel.
During his three-decade culinary career, Andy has won numerous prizes and medals for his extraordinary culinary skills such as the bronze prize in Singapore FHA International Salon Culinary Competition. He was invited to Hilton Hotel in Taipei to be a guest chef several times, representing Macao in promoting Macanese food.
Signature Dishes
Should you have any questions, please feel free to contact the faculty office (Telephone number: 8897-2381 or 8897-2382, Email: FHTM_inquiry@must.edu.mo).