Time: 18-24 October 2023 (Wednesday to Tuesday)
Venue: Block R Lobby, M.U.S.T
Organizer: Faculty of Medicine, Macau University of Science and Technology.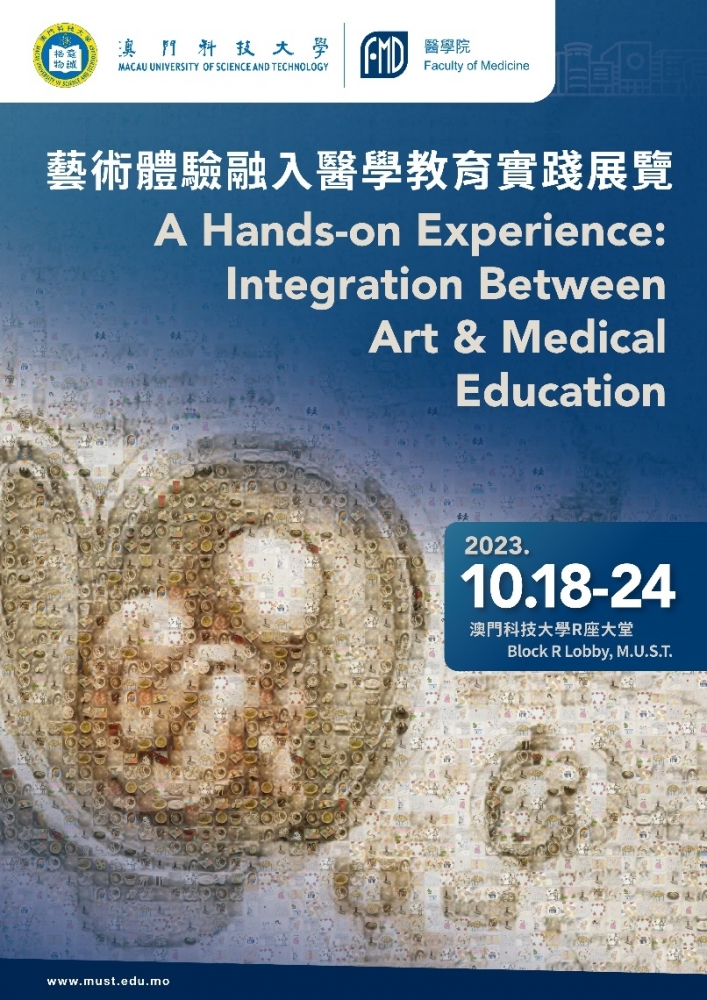 This exhibition showcases how art is integrated into medical education in the MBBS course at Macau University of Science and Technology.
In the "Medical Ethics, Humanities and Law" unit, students are encouraged to express their ideas and opinion on different medical related topics through class discussion, as well as through drawings, ceramics, and other visual art forms. This exhibition will showcase a total of 49 art pieces created by students. Besides, there is a "Medicine and Life: Integrating AI into Art" section, showing how students use artificial intelligence to assist with their creation. In addition, art pieces created by the staffs from Faculty of Medicine will also be exhibited in this event.
The opening ceremony of the event will be hold at the lobby of Block R, M.U.S.T. at 15:00 on 18th October. The exhibition is opened to the public from 18th June to 24th October.