The Faculty of Hospitality and Tourism Management will hold the First Session of "Chef Series" -- Culinary Demonstration Workshop by Renowned Hong Kong Chef Kelvin Ng on October 18th, 2023. Chef Kelvin Ng will be invited to share successful experiences and showcase culinary skills.
Time: October 18th, 2023 (Wednesday) 10:00-12:00
Venue: O203
Organizer: Faculty of Hospitality and Tourism Management, Macau University of Science and Technology
Sponsor: Macau Foundation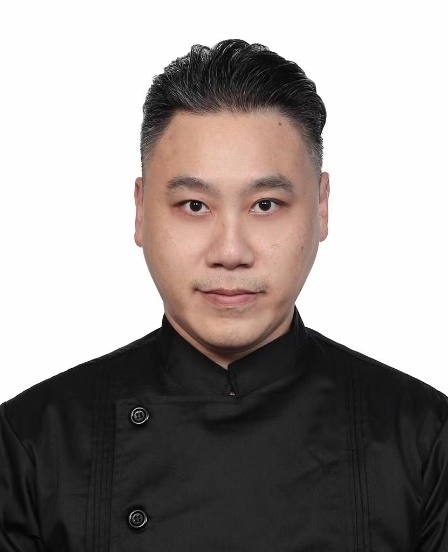 Guest Speaker: Chef Kelvin Ng
Chef Kelvin Ng is highly experienced and knowledgeable in the field of culinary arts. He currently holds the position of Executive Chef at Rosedale Hotel, a property under the Huamao Group. In the past, he has worked at several renowned hotels in Hong Kong, including Rosewood Hong Kong and The Ritz-Carlton Hong Kong. Additionally, Chef Ng serves as a Western Cuisine Instructor at the Vocational Training Council and a Culinary Course Instructor at the Hong Kong Quality Assurance Agency. He has also served as a career planning instructor in the "Creating Tomorrow Together" program for the hotel industry in Hong Kong.
Should you have any questions, please feel free to contact the faculty office (Telephone number: 8897-2381 or 8897-2382, Email: FHTM_inquiry@must.edu.mo).