The Faculty of Hospitality and Tourism Management will hold the First Session of "Chef Series" -- Culinary Demonstration Workshop by Chef Ricardo De Oliveira on March 17th, 2023. Ricardo De Oliveira, Chef de Cuisine of Rossio at MGM MACAU will be invited to share successful experiences and showcase culinary skills.
Time: March 17th, 2023 (Friday) 10:00-12:00
Venue: O203
Organizers: Faculty of Hospitality and Tourism Management, Macau University of Science and Technology
MGM MACAU
Sponsor:Macau Foundation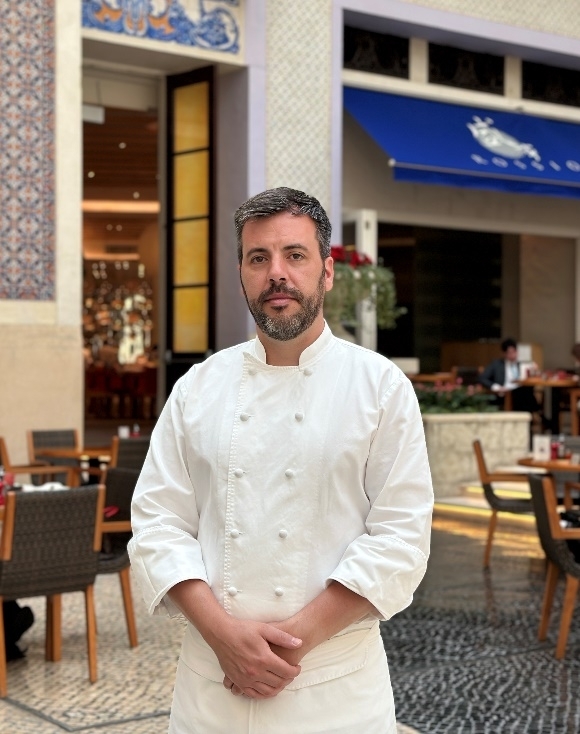 Guest Speaker: Chef Ricardo De Oliveira
Chef Ricardo De Oliveira is originally from Portugal. He joined MGM in 2021 and tenured Rossio with a wealth of experience accumulated in the past 28 years.
Growing up in France, Chef Ricardo was influenced by the long history of French cuisine culture. At the age of 14, he started to pursue his career as a professional chef by enrolling in culinary schools in France. With a Bachelor's degree in Kitchen and Management at Lycée François Rabelais, Chef Ricardo honed his skills in London, Paris, and his hometown Portugal for an extensive experience in kitchen operations.
His passion for culinary arts also led him to an appearance on CCTV (Channel 2) in 2023, under the program of "Macau Parallel Lines", a gastronomy and cultural docuseries featuring Macau, which was jointly launched by Macao SAR Government and the China Central Television Boarding Company. Chef Ricardo showcased his Portuguese and Macanese dishes with intertwining traditional and innovative approach to tell the story of Macau's unique gastronomic characteristics.

Signature Dishes
Should you have any questions, please feel free to contact the faculty office (Telephone number: 8897-2381 or 8897-2382, Email: FHTM_inquiry@must.edu.mo).