On March 2, 2023, Faculty of Hospitality and Tourism Management (F.H.T.M.) held the first doctoral teacher-student Experience Exchanging Meeting of the year at the Grand Bay Hotel in Zhuhai. The Dean of F.H.T.M., Professor Ben. K Goh, Associate Professor Zhang Yang, Associate Professor Wong Weng Chou, Assistant Professor Feng Yan, Assistant Professor Yang Chieh Yun and more than 40 doctoral students attended the meeting.
Dean Ben K. Goh of F.H.T.M., gave the opening speech of the meeting. He expressed his gratitude to all the teachers and students for attending this event and invited the students to join F.H.T.M. Alumni Association. At the same time, he hoped that this event could continue in the future and establish a doctoral student association. It will lay a good foundation for the future development of the academic research and innovation of the faculty.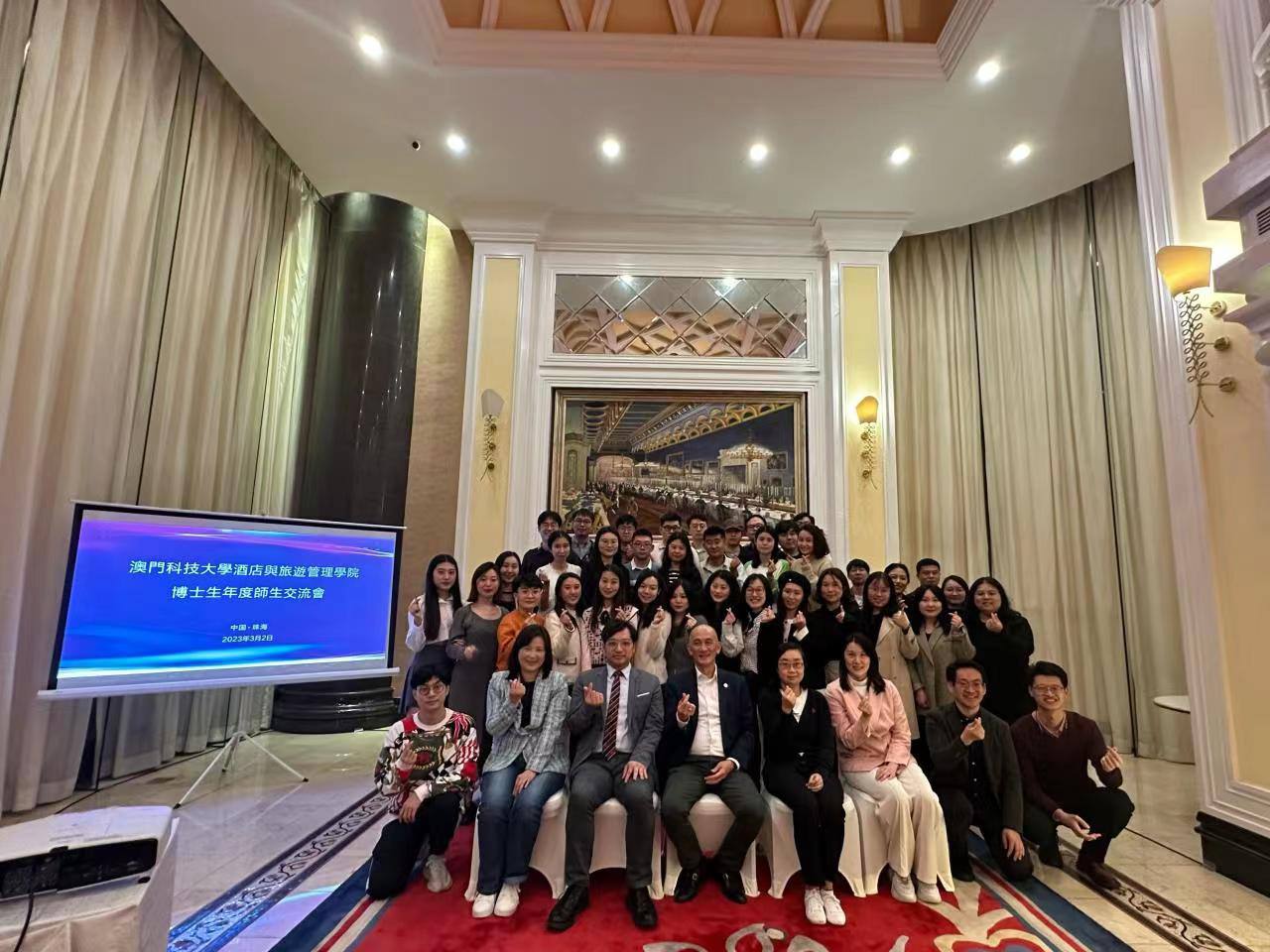 Group photo
In the meeting, doctoral students had active communications and interaction, talked freely about their future academic development and industry prospects, and asked the teachers for academic advice and the teachers answered generously. The atmosphere of the whole meeting was happy and harmonious.
At the end of the meeting, the students attended the meeting expressed their heartfelt thanks to the dean and the faculty and hope more and more F.H.T.M alumni and senior students may join the big family.