The Faculty of Hospitality and Tourism Management (FHTM) of Macau University of Science and Technology (M.U.S.T.) held the first Session of this semester's Distinguished Scholar Forum of Hospitality and Tourism on March 15th, 2023. Mr. Zhang Yun, Vice President of Air Macau Co., LTD. was invited as the guest speaker and provided an insightful lecture entitled "Communication: The Hidden Knowledge Behind Both Aviation and Tourism Industry". Mr. Du Chuyi, Human Resources Director of Air Macau Co., LTD., Professor Ben K. Goh, Dean of the FHTM, Associate Professor Zhang Yang, Program Director of FHTM, and more than 130 teachers and students attended the seminar. This workshop was sponsored by Macao Foundation.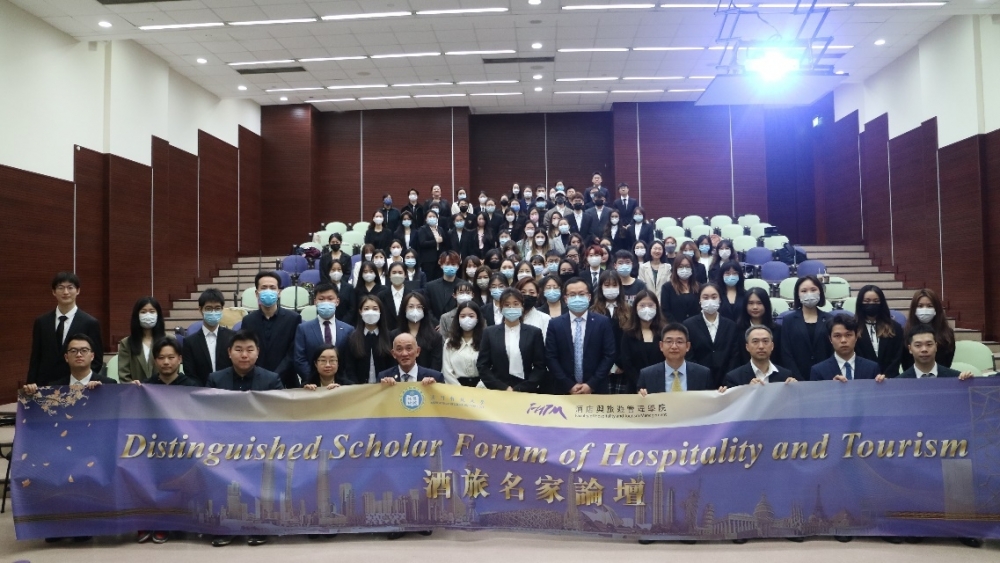 The Group Photo
Dean Ben K. Goh delivered a welcome speech to Mr. Zhang Yun. He said FHTM has always been committed to enriching students' professional knowledge and industry experience through various master lectures. Through this lecture, he hoped that students can better understand the knowledge behind both the aviation and tourism industries and provide them with some help in their future academic research.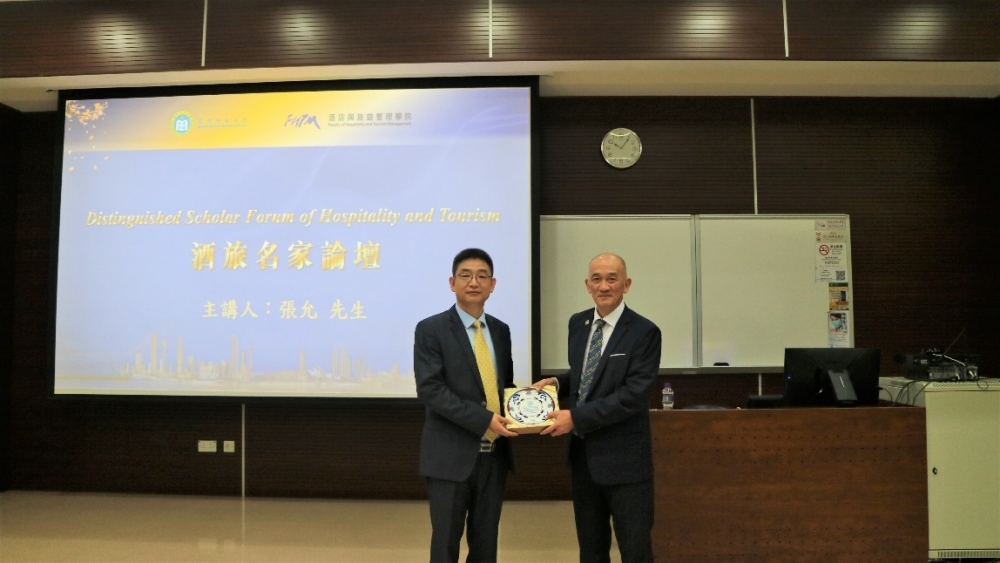 From Right: Prof. Ben K. Goh, Dean of FHTM Presented a Gift to Mr. Zhang Yun
Mr. Zhang Yun reviewed the development history of the world civil aviation industry. He explained the comprehensive transportation system of sea, land, and air, and various transportation media. He made in-depth discussions on issues such as Macao's tourism industry and consumer demand in the civil aviation industry. At the end of the presentation, students had many interactions with Mr. Zhang Yun in the Q&A session. Mr. Zhang has spared no effort to help them. The lecture was a complete success.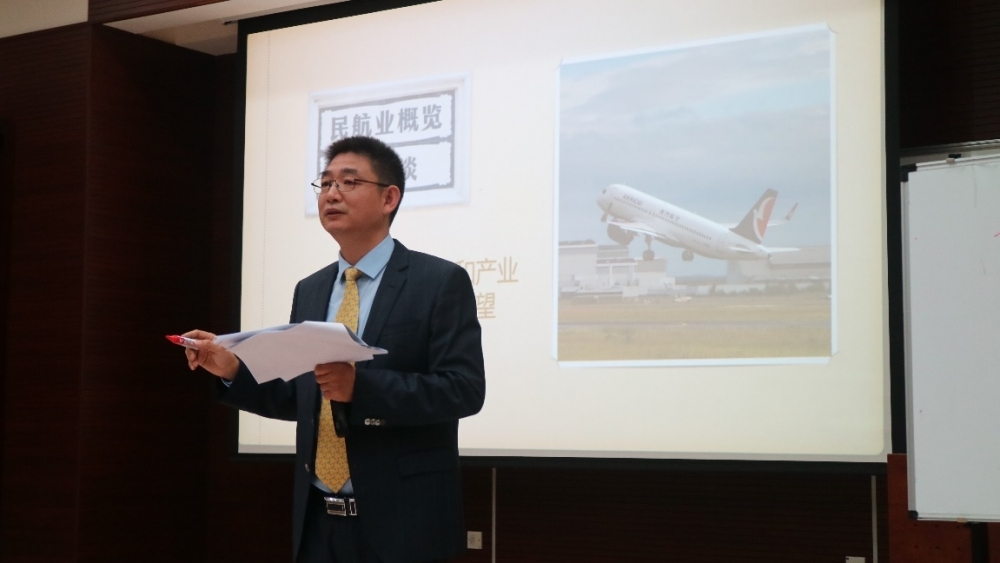 Mr. Zhang Yun Gave a Lecture