The Faculty of Hospitality and Tourism Management (FHTM) hosted the fourth lecture of the "Seminars by the Restaurant Managers" entitled"Achieving F&B Excellence" given by Mr. David Wong, the Executive Director of Food and Beverage Academy of the Wynn Macau, on April 9, 2021. Guests were warmly welcomed by FHTM Dean Prof. Ben K. Goh, Program Director Prof. Jose Wong, and Lecturer Mr. Daniel Kwok. The seminar was sponsored by the Macau Foundation.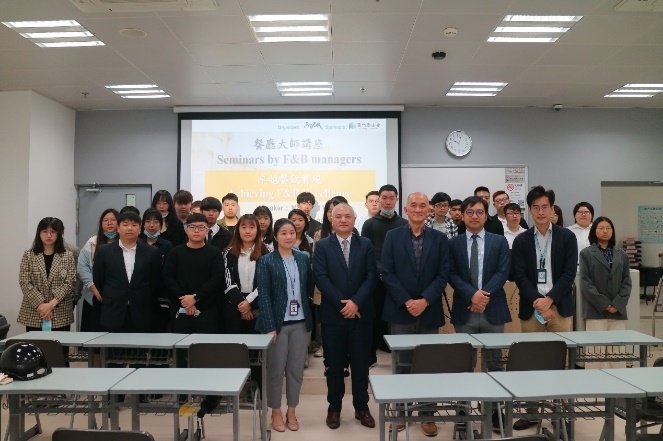 Guest Speaker, FHTM Teachers and Students' Group Photo
During the lecture, Mr. Wong started the lecture by introducing the hotels and the star-rated restaurants at Wynn, and explaining in detail topics such as the information of the training curriculums, structure, operation, and the blueprint of the Wynn F&B Academy. Then he shared his work experience at the Academy, providing valuable information from which students always take benefits.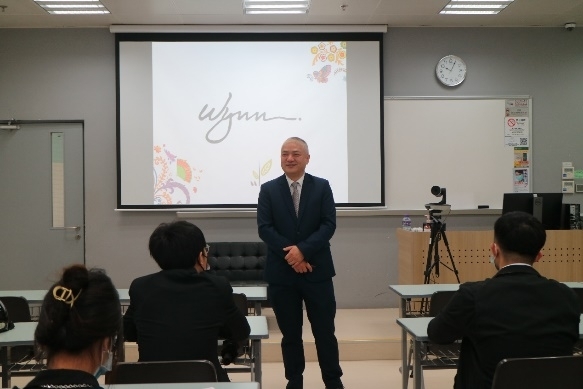 Mr. David Wong Gave a Lecture
After the lecture, Mr. Wong had a warm interaction with the students and answered their questions, drawing a successful conclusion to this lecture.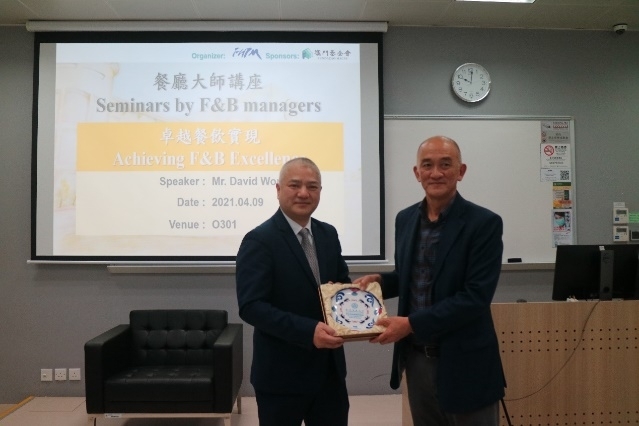 Prof. Ben K. Goh, Dean of F.H.T.M. Presented a Gift to the Guest