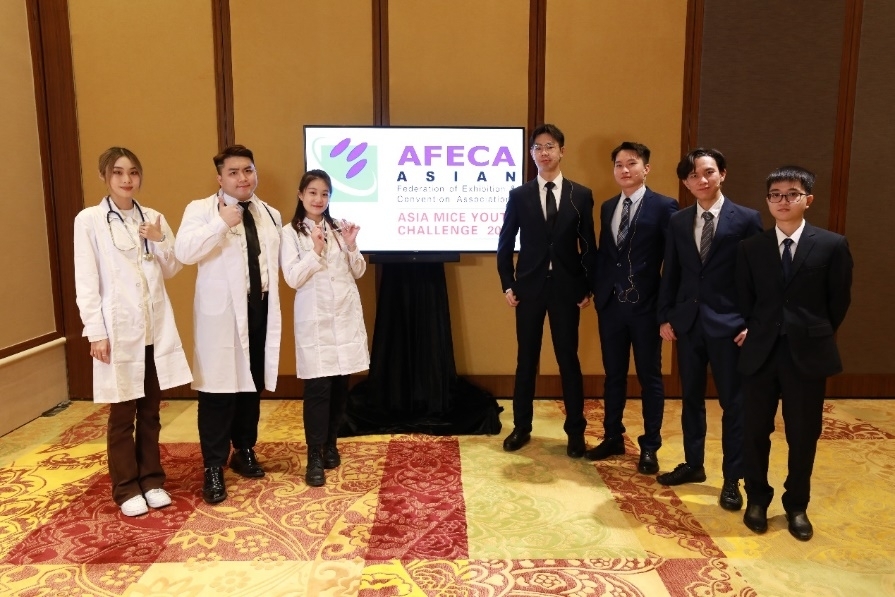 In the "2020/2021 Macao Tertiary Institution Students Conference Challenge" held by the Macao Convention & Exhibition Association, FHTM student teams won the 1st and 2nd places in the competition and represented Macao to participate in "The 6th AFECA Asia MICE Youth Challenge" on November 25, 2021. Again, the two teams supervised by Associate Professor Jose Wong performed well and won four top prizes including the "1st Runner Up" and "The Best Presenter Award". That was the first time that Macao teams won prizes in this competition.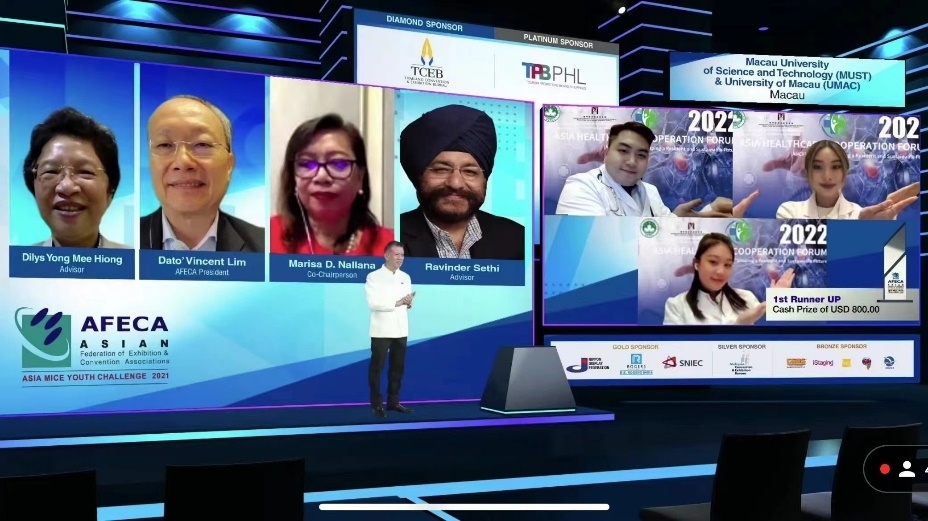 The Team of 1st Runner Up and The Best Theme Attire Award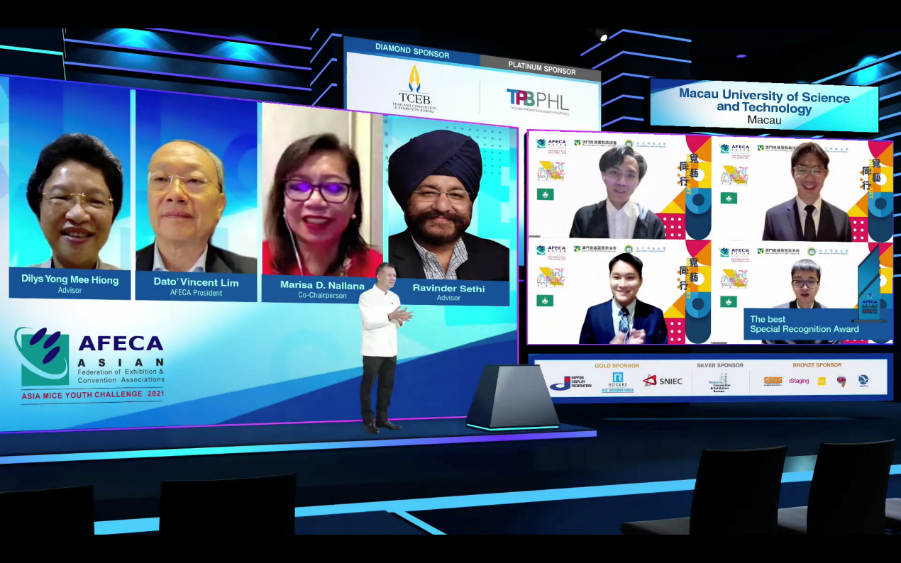 The Team of Special Recognition Award
A total of 11 teams represented various countries and regions including Indonesia, Malaysia, Thailand, Japan, Singapore, Taiwan, and Hong Kong. Due to the impact of COVID-19, the competition was held virtually. The FHTM teams participated in the competition at the Banyan banquet room, sponsored by Galaxy Entertainment Group.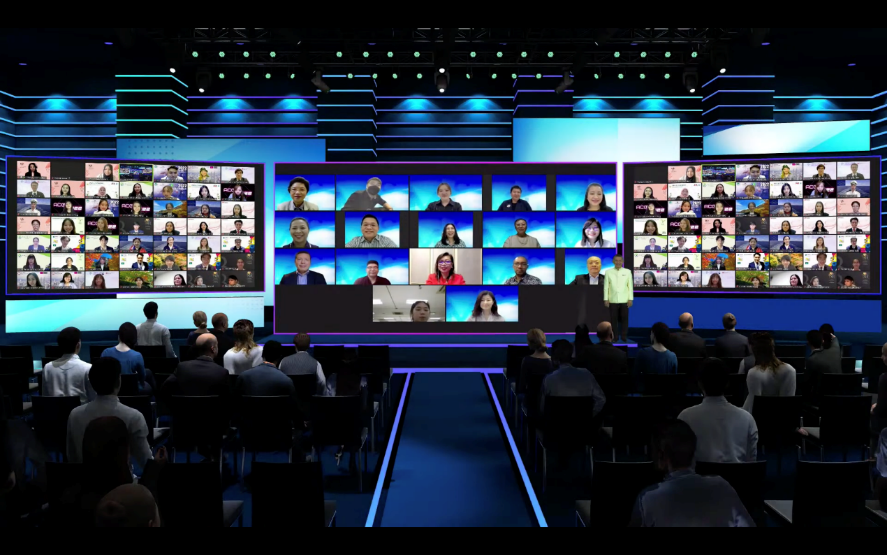 Competition Site
After the intense competition, the FHTM team of Zhao Ziying and Deng Shiman won the 1st Runner Up and The Best Theme Attire Award with the proposal entitled "The Asia Healthcare Cooperation Forum 2022". Also, student Deng Shiman got the top prize of the Best Presenter Award. Another FHTM team of Wen Junming, Tam Manchon, Yang Baolin, and Zhao Chunlong won the Special Recognition Award, with the proposal entitled "2022 Meeting Art - Macau International Future Visual Artist Conference".
The AFECA Asia MICE Youth Challenge has been held for the sixth consecutive year, aiming to broaden students' international horizons, increase students' understanding of the MICE industry, and foster student communications among Asian countries and regions.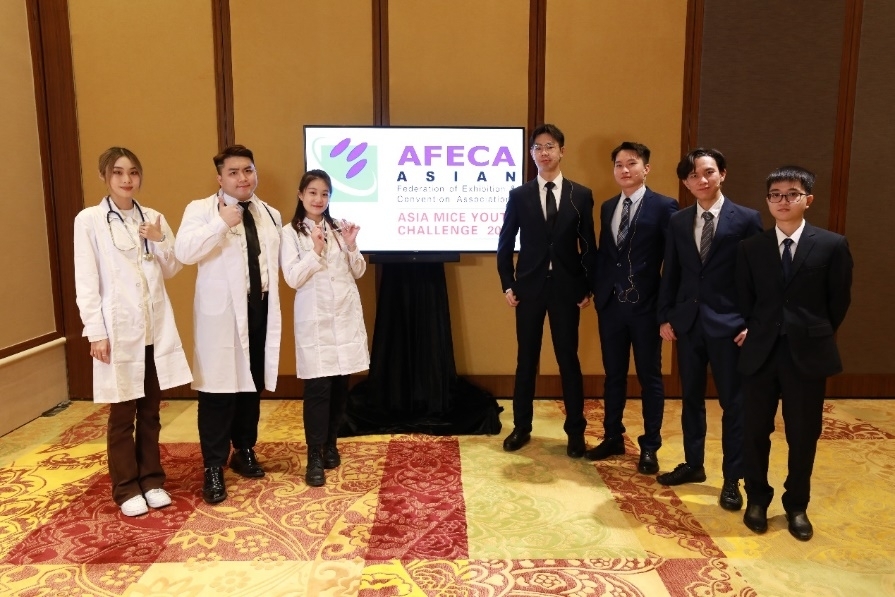 Group Photo of Macao Representative Teams