The Greater Bay Area is filled with youthful energy and dreams, providing a great stage for ambitious young people from Hong Kong and Macao to realize their aspirations. To promote the understanding of the employment environment, entrepreneurial opportunities, and employment and entrepreneurship policies in the Greater Bay Area among college students from Macao, on November 8, 2023, "The 2023 Star of Entrepreneurship Seedling Plan from Zhuhai-Macao College Students Series of Activities" organized by the Zhuhai Human Resources and Social Security Bureau, started at Macau University of Science and Technology. Attendees were warmly welcomed by Professor Cai Zhanchuan, Assistant Dean of the School of Computer Science and Engineering, Faculty of Innovation Engineering, and Huang Wei, Director of the University Entrepreneurship and Employment Development Center.
This event invited Professor Qin Wen, a member of the policy presentation team from the Zhuhai government, Professor Zhu Siyin, the Head of Guangdong-Hong Kong Youth Innovation and Entrepreneurship Base, Guangdong Polytechnic of Science and Technology, Professor Ying Zuobin from City University of Macau, members of the Zhuhai Employment and Entrepreneurship Advisory Committee (experts), Mr. Li Guosong, President of the Zhuhai Employment and Entrepreneurship Association, as guest speakers and provided a very meaningful guidance event of employment and entrepreneurship for Macau University of Science and Technology students.
During the event, Professor Qin Wen, Professor Zhu Siyin, and Professor Ying Zuobin helped students understand the employment situation and related policies on employment and entrepreneurship in Zhuhai and Macao from three aspects: interpretation of the "Outline Development Plan of the Guangdong-Hong Kong-Macao Greater Bay Area", the principles of entrepreneurship, and the cultivation of innovation and entrepreneurship awareness among university students, further enhancing students' entrepreneurial awareness and job search competitiveness.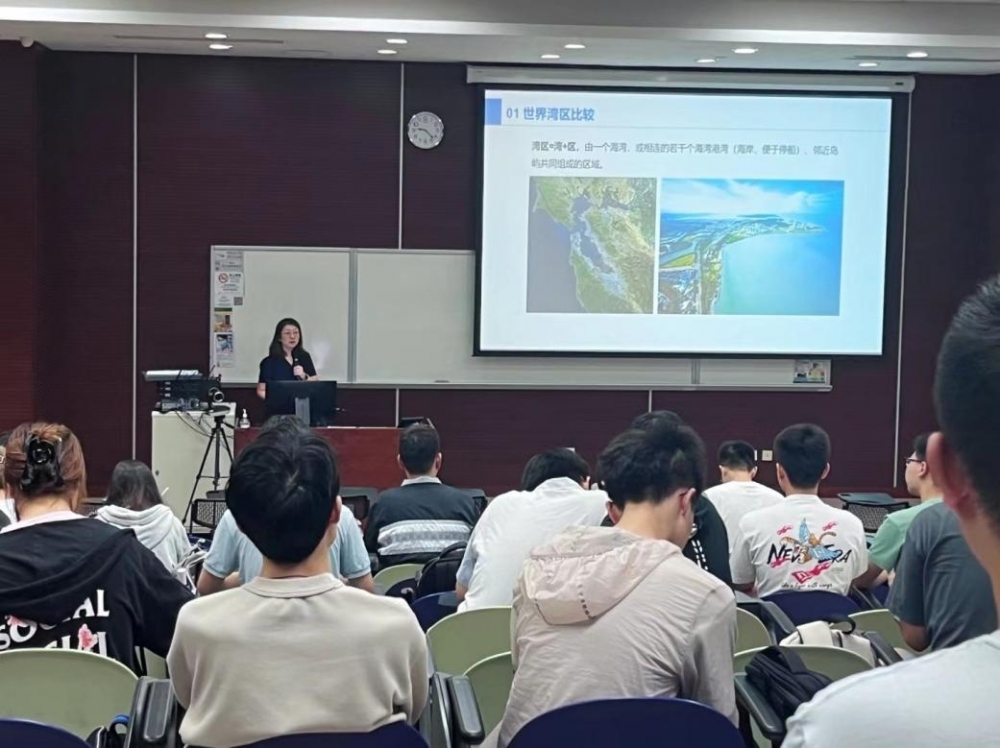 Professor Qin Wen's Lecture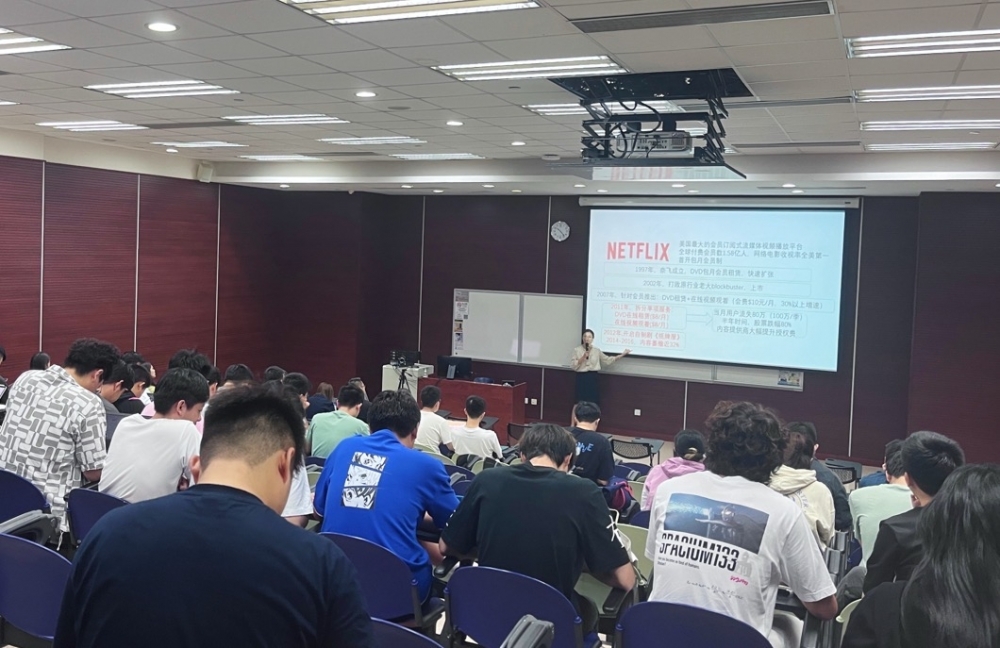 Professor Zhu Siyin's Lecture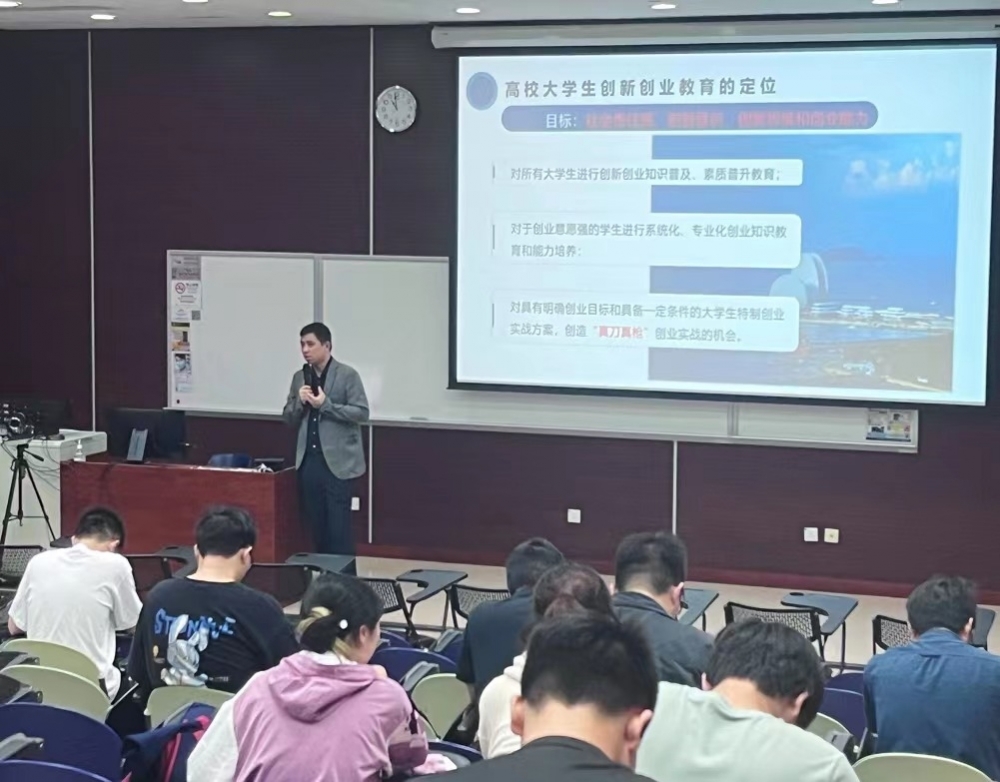 Professor Ying Zuobin's Lecture
A "face-to-face" mentoring was set up in the event. Many students who had entrepreneurial intentions raised concerns with the mentors who answered questions in detail based on the students' specific situations. The students expressed that they had greatly benefited from such guidance and perspective.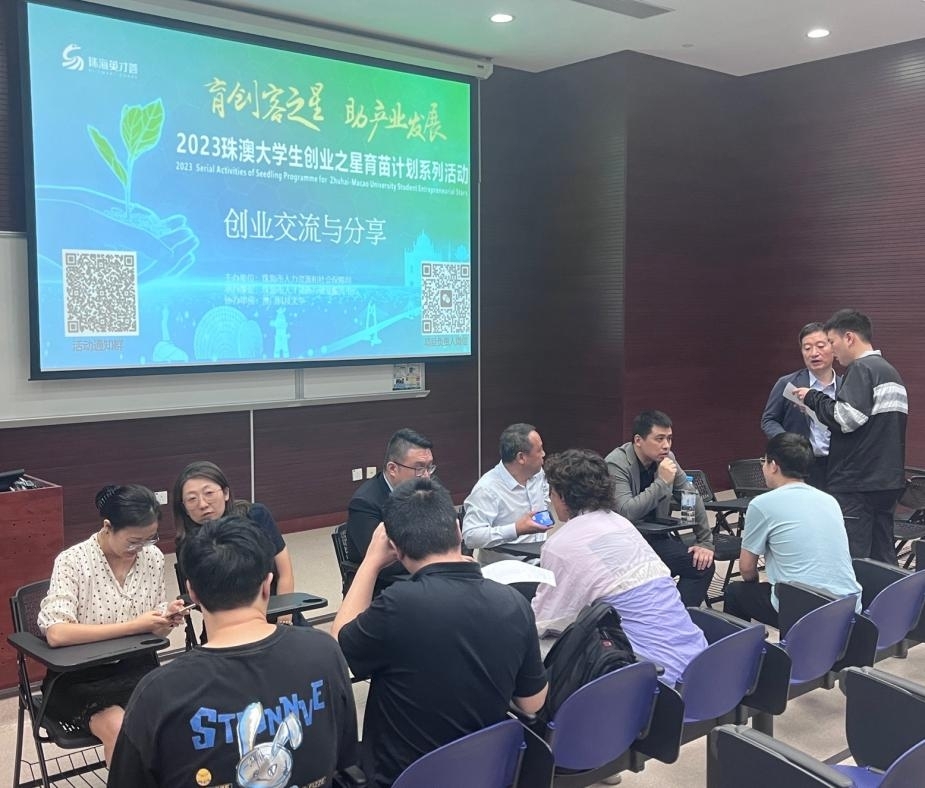 One-on-one Guidance From Mentors
The event lasted 4 hours. Students who participated said that they gained a deeper understanding of the dividends of the entrepreneurship and employment policy for college students. They felt that Zhuhai and Macao had space for employment and entrepreneurship as well as the economic development potential, and expressed their intention to actively seek opportunities in these two cities. They are determined to leverage their strengths and contribute to the development of Zhuhai and Macao.
It is reported that this visit to Macau University of Science and Technology is an important part of the "The 2023 Star of Entrepreneurship Seedling Plan from Zhuhai-Macao College Students". Since its launch, the program has visited 6 universities in Zhuhai and Macao and carried out more than 30 career guidance activities, covering more than 3,000 students, and 5 outstanding entrepreneurial teams were finally selected and recommended to settle in the public entrepreneurship incubation (training) base in Zhuhai, effectively building a platform for communication, cooperation, and deep integration among college students from Zhuhai and Macao, and guiding and encouraging more college students to actively participate in the practice of innovation and entrepreneurship that integrates expertise and creativity to attract and cultivate outstanding talents for the industrial upgrading and economic development of Zhuhai.
During the event, the guests visited the Information Technology Exhibition Hall, the University History and Achievements Exhibition Hall, as well as the State Key Laboratory of Lunar and Planetary Sciences. Assistant Dean Cai Zhanchuan gave a brief overview of the University's discipline construction, research construction, and development. The guests expressed that they gained a deeper understanding of the University. Both parties hope that more "seedling plans" of entrepreneurship and employment guidance activities will be introduced into the University in the future, allowing more M.U.S.T. students to plant the seeds of their dreams in the Greater Bay Area.