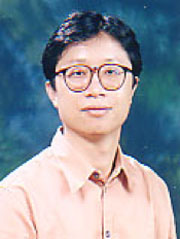 Associate Professor Tsang, Cheung-choy Eric
Faculty of Information Technology
Office: A211
Tel.: +853-8897 2136
E-mail: cctsang@must.edu.mo
Academic Qualification:
Ph.D. In Computing, HongKong Polytechnic University, 1996
Bachelor of Science in Computer Studies (BScCS), City University of Hong Kong, 1990
Teaching Area
Data Structures and Algorithms
Fundamentals of Multimedia Computing
Computer Organization and Architecture
Discrete Structures
Linear Algebra
Discrete Mathematics
Artificial Intelligence
Object Oriented Methods for Information System Development
Analysis and Design of Management Information System
Research Area
Fuzzy Rough Sets
Neural Networks
Genetic Algorithms
Support Vector Machines
Adversarial Machine Learning
Working Experience
2009-now: FIT, MUST, Macau, China
1996-2008: Hongkong Polytechnic University, Hongkong, China
Academic Publication
Eric C. C. Tsang, Qinghua Hu, Degang Chen, "Feature and instance reduction for PNN classifiers based on fuzzy rough sets", Int. J. Machine Learning & Cybernetics, 7(1): 1-11 (2016).
An S, Hu Q, Pedrycz W, Zhu P, Tsang ECC, "Data-Distribution-Aware Fuzzy Rough Set Model and its Application to Robust Classification", IEEE Transactions on Cybernetics, 2016 Dec;46(12), pp. 3073-3085.
Jingjing Song, Eric C. C. Tsang, Degang Chen, Xibei Yang, "Approaches of minimal decision cost reduct for fuzzy decision-theoretic rough set model", Knowledge-Based Systems, Volume 126, 15 June 2017, Pages 104-112
Bingjiao Fan, Eric C. C. Tsang, Weihua Xu, Jianhang Yu, "Double-quantitative rough fuzzy set based decisions: A logical operations method", Information Sciences, Volume 378, 1 February 2017, Pages 264–281.
Eric C. C. Tsang, Jingjing Song, Degang Chen and Xibei Yang, "Order based hierarchies on hesitant fuzzy approximation space", International Journal of Machine Learning and Cybernetics, May 2018, pp. 1-16.
Yanting Guo, Eric C.C. Tsang, Weihua Xu and Degang Chen, "Local logical disjunction double-quantitative rough sets", Information Sciences, Volume 500, 21 May 2019, Pages 87–112.
Yanting Guo, Eric C.C. Tsang, Meng Hu and Xuxin Lin et al., "Incremental updating approximations for double-quantitative decision-theoretic rough sets with the variation of objects", Knowledge-Based Systems, 1 October 2019.
Professional Activity
Reviewers of Journal Papers:
IEEE Transactions on Neural Networks
IEEE Transactions on Fuzzy Systems
IEEE Transactions on Cybernetics
International Journal of Pattern Recognition and Artificial Intelligence
Fuzzy Sets and Systems,
International Journal of Information Sciences, etc.
Associate Editor:
IEEE Transactions on Systems, Man, and Cybernetics, Part B. 6/2004--2013
International Journal of Machine Learning and Cybernetics, 2016--present
Treasurer:
International Conference on Machine Learning and Cybernetics 2003-present, International Conference on Wavelet Analysis and Pattern Recognition 2007-present, and vice chairman of IEEE SMC Hong Kong Chapter