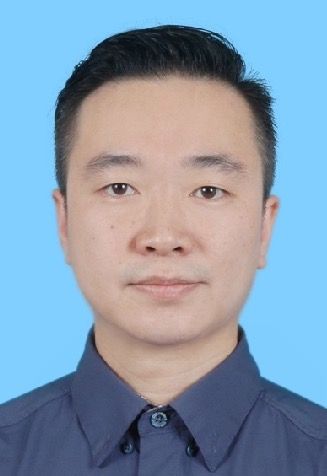 Assistant Professor Wu, Yang
Faculty of Information Technology
Office: A322
Tel.:
E-mail: ywu@must.edu.mo
Academic Qualification:
Ph.D. in Mathematics, West Virginia University, USA, 2020
Master in Mathematics, South China Agricultural University, China, 2015
Bachelor in Mathematics and Applied Mathematics, South China Normal University, China, 2007
Teaching Area
Calculus (Undergraduate,2017-2020)
Linear Algebra, Probability and statistics (Undergraduate, 2020)
Research Area
Graph Theory, Matroid Thoery
Working Experience
Assistant Professor, Macau University of Science and Technology, Sep 2020 ~ Present
Academic Publication (selected)
Vertex-connectivity and eigenvalues of graphs with fixed girth, R.Liu, H-J.Lai, Y.Tian, Y.Wu, 2019, Applied Mathematics and Computation, 141-149.
Characterizations of matroids with an element lying in restricted number of circuits, P.Li, L.Wang, Y.Wu, H-J. Lai, 2019, Journal of Combinatorial Optimization, 38(3), 887-910.
Supereulerian width of dense graphs, W.Xiong, J.Xu Z.Miao, Y.Wu, H-J.Lai, 2017, Discrete Mathematics, Vol 340, Issue 5:2995-3001.
Panconnected Index of Graphs, H.Li, H-J. Lai, Y.Wu, S.Zhu, 2017, Discrete Mathematics, Vol 340, Issue 5:1092-1097.
The Generalized (Terminal) Wiener Polarity Index of Generalized Bethe Trees and Coalescence of Rooted Trees, Y. Wu, F. Wei, B. Liu, Z. Jia, MATCH Commun. Math. Comput. Chem., 2013, Vol 70, Issue 2:603-620.