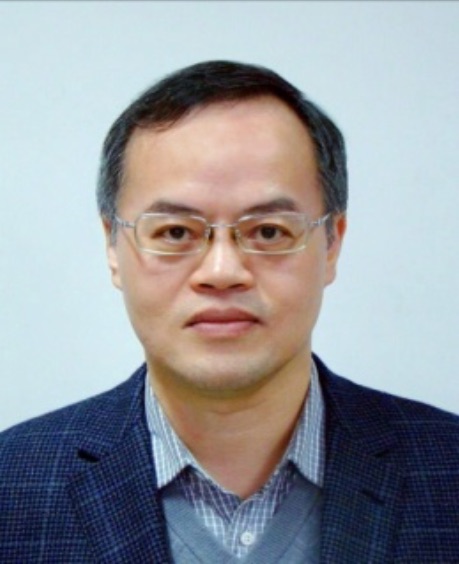 Professor Zhou, Yong
Faculty of Information Technology
Office: A307a
Tel.: +853 8897 3029
E-mail: yozhou@must.edu.mo
Academic Qualification:
Ph.D. in Computational Mathematics, Xiangtan University, 2004
MS in Applied Mathematics, Hunan University, 1991
BS in Mathematics, Xiangtan University, 1985
Teaching Area
Mathematical Analysis, Ordinary Differential Equations, Functional Analysis, Fractional Calculus
Research Area
Fractional Partial Differential Equations, Evolution Equations,
Functional Differential Equations, Control Theory of Differential Systems
Working Experience
Distinguished Guest Professor, Faculty of Information Technology, Macau University of Science and Technology, 2018 -
Distinguished Adjunct Professor, Faculty of Science, King Abdulaziz University, 2015 - 2017
Professor, School of Mathematics and Computational Science, Xiangtan University, 2000 -
Associate Professor, Department of Mathematics, Xiangtan University, 1996 - 2000
Lecturer, Department of Mathematics, Xiangtan University, 1992 - 1996
Academic Publication (selected)
Yong Zhou, Rong-Nian Wang, Li Peng, Topological Structure of the Solution Set for Evolution Inclusions, Springer, 2017.
Yong Zhou, Fractional Evolution Equations and Inclusions: Analysis and Control, Elsevier-Academic Press, 2016.
Yong Zhou, Basic Theory of Fractional Differential Equations, World Scientific, Singapore, 2014.
Yong Zhou, Attractivity for fractional evolution equations with almost sectorial operators, Fractional Calculus and Applied Analysis, 21(2018), 786-800.
Yong Zhou, Li Peng, Topological properties of solutions sets for partial functional evolution inclusions, Comptes rendus Mathematique, 355 (2017), 45–64.
Rong-Nian Wang, Qiang Hua Ma, Y. Zhou, Topological Theory of Non-autonomous Parabolic Evolution Inclusions on a Noncompact Interval and Applications, Mathematische Annalen, 362(2015), 173-203.
De-Han Chen, Rong-Nian Wang, Yong Zhou, Nonlinear evolution inclusions: Topological characterizations of solution sets and applications, Journal of Functional Analysis, 265 (2013) 2039-2073.
JinRong Wang, Michal Feckan and Yong Zhou, Fractional order differential switched systems with coupled nonlocal initial and impulsive conditions, Bulletin des Sciences Mathematiques, 141(2017), 727-746.
Professional Society Membership
Associate Editor, IEEE Transactions on Fuzzy Systems, 2011 - 2012
Associate Editor, Journal of Applied Mathematics & Computing (Springer), 2007 - 2009
Associate Editor, Nonlinear Oscillation (Springer), 2007 -
Guest Editor, Computers & Mathematics with Applications (Elsevier), 2010 - 2017
Guest Editor, Journal of Optimization Theory and Applications (Springer), 2013 -2017
Guest Editor, Nonlinear Dynamics (Springer), 2014 - 2015
Guest Editor, Applied Mathematics Computation (Elsevier), 2014 - 2015
Guest Editor, Journal of Vibration and Control (SAGE), 2015 - 2016
Guest Editor, Chaos, Solitons & Fractals (Elsevier), 2016 - 2017
Guest Editor, Mathematical Methods in the Applied Sciences (Wiley), 2019 -2020