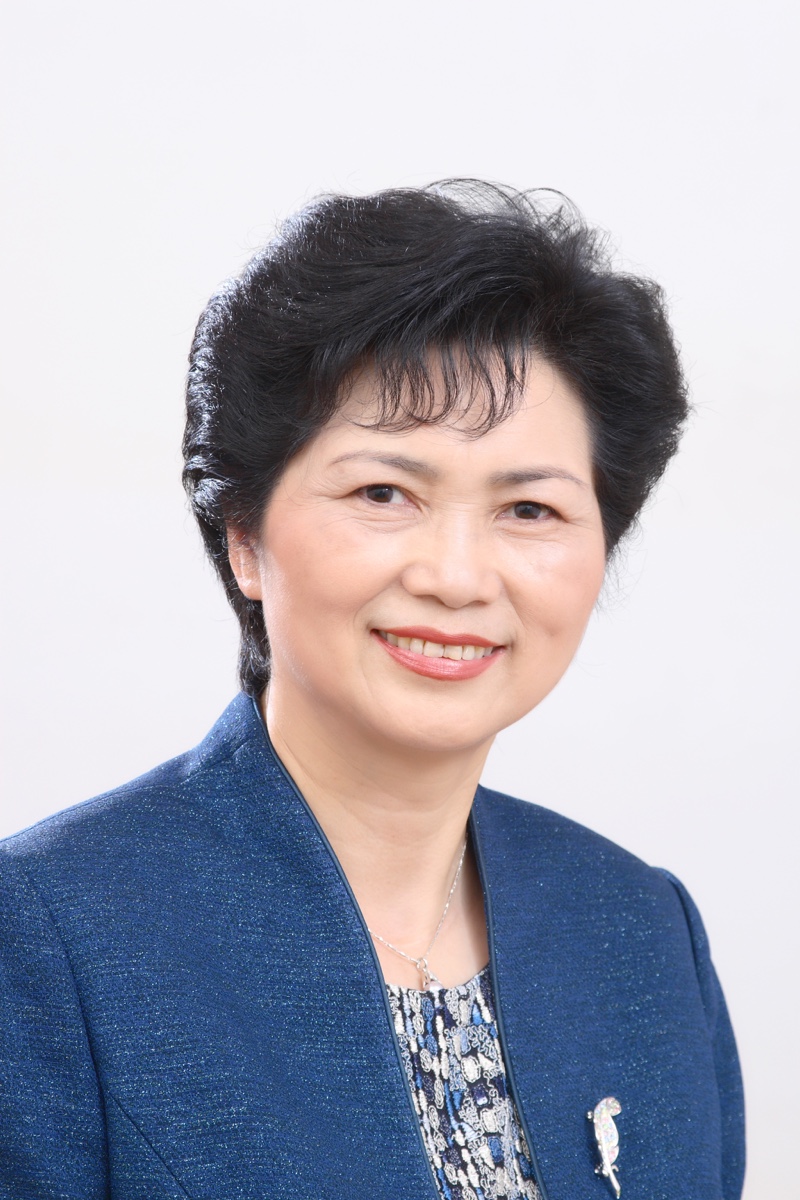 Professor LI Lan Juan was born in Shaoxing, Zhejiang. She is a renowned Chinese epidemiologist. Currently, she is an Academician of the Chinese Academy of Engineering, Professor, Chief Physician, Ph.D. Supervisor, concurrent Director of the State Key Laboratory for Diagnosis and Treatment of Infectious Diseases, the Collaborative Innovation Center for Diagnosis and Treatment of Infectious Diseases, and the National Clinical Research Center for Infectious Diseases, and Founder of Shulan Health. As China's pioneer in artificial liver, she created the unique and effective LI's artificial liver support system to be used for treatment of critical hepatitis and liver failures, which has significantly reduced the mortality rate of patients. She put forward the theory of infectious microecology, which approaches the onset, development and resolution of infection from a micro-ecological perspective, introduced the new strategy of micro-ecological intervention, prevention and control of critical liver diseases, and for the first time uncovered fully the patterns of micro-ecological meta-genomic changes in the gastrointestinal tract, which provided new insights into prevention and control of infection.
As the principal academic leader of a national key subject, epidemiology, and the program development mission of Project 211, Professor LI holds important positions in a series of academic organizations at home and abroad, including Director of the Biology and Medical Sciences Department of the Science and Technology Commission of the Ministry of Education, Deputy Technical Chief of National Key Projects for Prevention and Control of Infectious Diseases, Chairman of the 4th International Human Microbiome Consortium (4th IHMC), Council Member of the International Society for Apheresis, and Editor-in-Chief of Infectious Microbes & Diseases, Chinese Journal of Clinical Infectious Diseases, Chinese Journal of Microecology, and others. She has been the Principal Investigator of over 20 projects affiliated with many significant national research programs, including Project 863, Project 973, "10th Five-Year Plan" Key Projects, and Key Projects of the National Natural Science Foundation. She has published over 1000 papers in national and international journals such as Nature, Lancet and NEJM, over 300 of these papers were SCI papers published with her being either the 1st author or the correspondent author, and she has been granted 29 patents plus 3 items of software copyright. She has been the chief editor or author for 36 books, and she has received 6 state-level science and technology awards, including National Science and Technology Progress Award, 16 provincial-level awards, plus a plethora of distinguished honors and prizes such as "National Outstanding Science and Technology Worker" and "National Outstanding Professional Technological Talent", The Ho Leung Ho Lee Foundation Science and Technology Progress Award, CCTV 2014 Person of Science and Technology Innovation, Guanghua Engineering Science and Technology Prize, C.C. Tan Science Award Clinical Medicine Award, and National Innovation Pioneer Medal.
Professor LI has made remarkable achievements in prevention and control of emerging epidemics and major infectious diseases. In the face of various outbreaks of epidemic threats over the years, the professor withheld concerns for her own safety and always volunteered to reach out to the frontier battleground. By doing so, she has made significant contributions to our country's successful handling of various infectious diseases and guarantee of societal stability and economic development. Over the years, Professor LI was commissioned to research diagnosis and treatment of major infectious diseases including the Severe Acute Respiratory Syndrome (SARS), Hand, Foot, and Mouth Disease (HFMD), Earthquake Relief Epidemic Prevention, and Influenza A (H1N1); particularly, she has made prolific, high-quality and original achievements in research on prevention, control and treatment of human infection of H7N9 avian influenza, which has earned her high acclaims at home and abroad. She led her team to create an independent Chinese-model technology system for prevention and treatment of infectious diseases, which has become an important safeguard for a healthy country, demonstrated the force of China in the course of integration into the "Belt & Road" initiative, contributed with Chinese cultural wisdoms, and therefore was rightly held by the World Health Organization to be an international role model marking a significant milestone.
In the Spring of 2020, as the only female academician in the field of epidemiology in China and a member of the panel of senior experts representing the National Health Commission, Professor LI Lan Juan went to Wuhan, where she put forth timely measures to fight against the novel virus and made extraordinary contributions to a effective control of the epidemic expansion and to saving lives. Later, Professor LI again volunteered to go to Wuhan to treat critically ill patients, where she and her team posited the "Four Antis and Two Balances" compositional treatment scheme and brought three major techniques: artificial liver, microecologics and stem cell. This improved significantly the successful treatment rate of critically ill patients. She said, "Wuhan needs me, so I stay." These plain words were spoken with tenacious forces and they touched people's hearts profoundly.