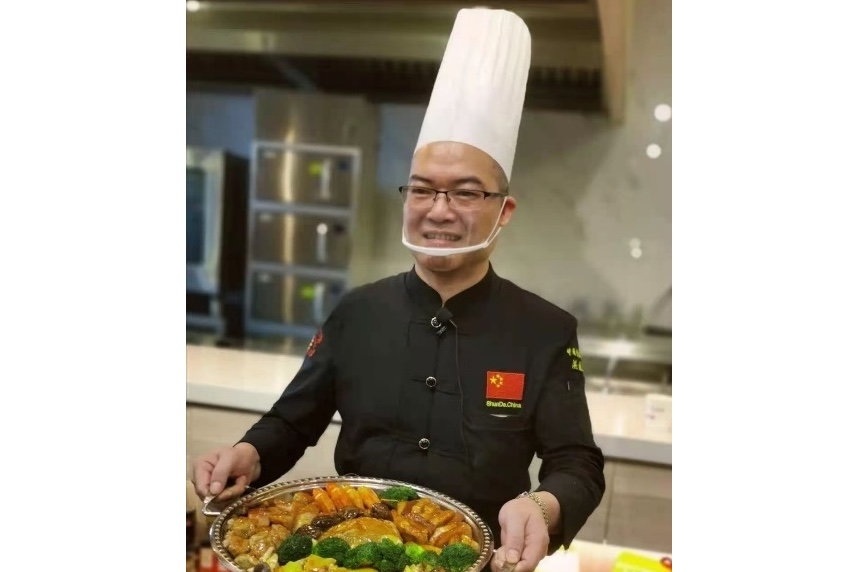 The Faculty of Hospitality and Tourism Management will hold the Third Session of "Chef Series" -- Culinary Demonstration Workshop by Chef Hong Lianqin on April 16th, 2021. Celebrity Chef of China Hong Lianqin will be invited to share successful experiences and showcase culinary skills.
Time: April 16th, 2021 (Friday) 10:00-12:00
Venue: O203
Organizer: Faculty of Hospitality and Tourism Management, Macau University of Science and Technology
Sponsor: Macau Foundation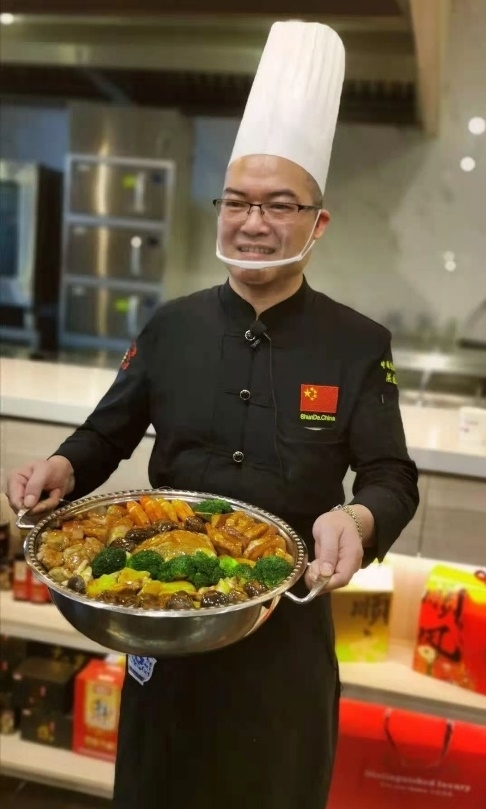 Guest Speaker: Chef Hong Lianqin
Cantonese Cuisine Chef Hong Lianqin is the executive vice president of the Shunde Branch of the World Master Chefs Association for Chinese Cuisine (WMACC), Chinese Cooking Master, Chinese Senior Cooking Technician, Chinese Culinary Nutritionist, Shunde Leliu Celebrity Chef, Vice Chairman of Shunde Chefs Association. In the 4th Chinese Culinary Competition, he won the group golden prize.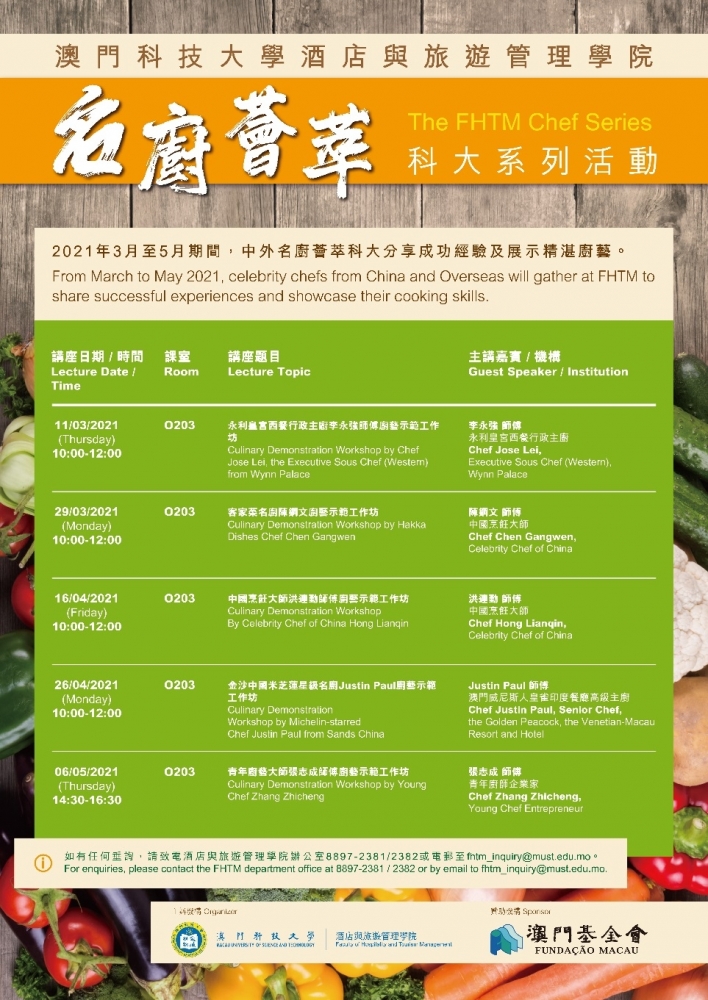 Should you have any questions, please feel free to contact the faculty office (Telephone number: 8897-2381 or 8897-2382, Email: FHTM_inquiry@must.edu.mo).