The Faculty of Hospitality and Tourism Management (FHTM) of Macau University of Science and Technology held the first lecture of the "2021 Summer Academic Week" on July 21, 2021. The deputy director of the Tourism Department of Zhejiang University City College, Dr. Xu Linqiang, was invited to give a lecture entitled "Research on the Endogenous Development Model of Tourism in Featured Towns - The case of Zhenze Silk Town." This lecture hosted by Associate Professor of FHTM Dr. Zhang Yang, was conducted in a combination of online and offline methods and attracted over a hundred FHTM teachers and students. This lecture was sponsored by the Macau Foundation.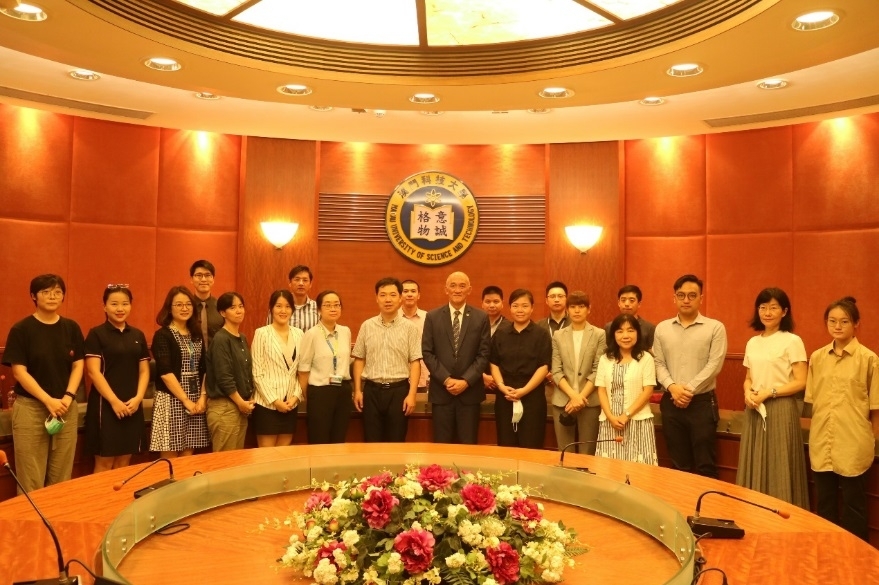 Guest Speaker, FHTM Teachers and Students' Group Photo
Dean of FHTM Professor Ben K. Goh delivered a welcome speech, hoping the seminar would help to enhance the theoretical literacy of teachers and graduate students, to expand the horizon of research, and to strengthen cooperation and exchanges with Zhejiang University through summer academic lectures.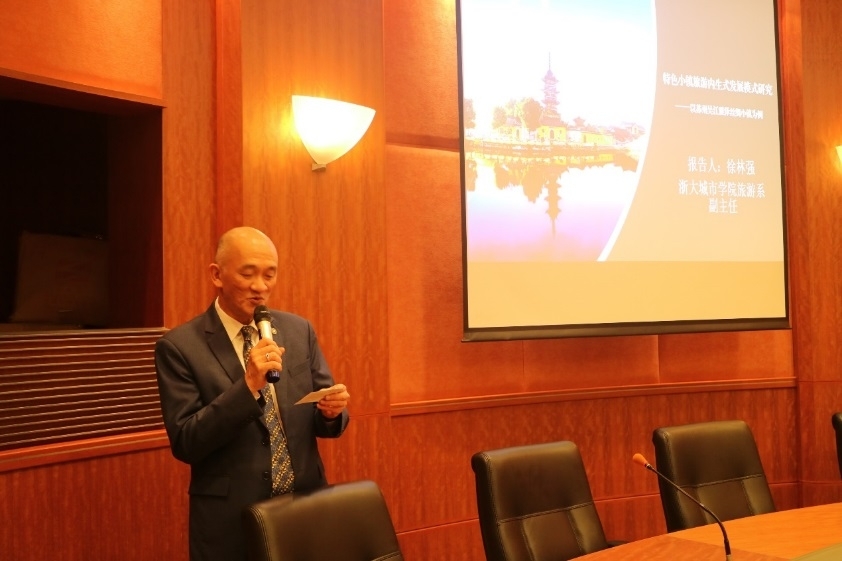 Welcome speech by Professor Ben K. Goh, Dean of the FHTM
Dr. Xu Linqiang's main research interests are Global Tourism, Featured Town, Rural Tourism, and B&B. In this lecture, Dr. Xu shared the connotation of the Featured Towns and mainly analyzed the Zhenze Silk Town in Wujiang, Suzhou. He also combined his work experience and research background to discuss in detail the endogenous development model of Featured Towns. Dr. Xu's sharing brought new research directions and perspectives to teachers and students. After the speech, he kindly answered questions from students and teachers.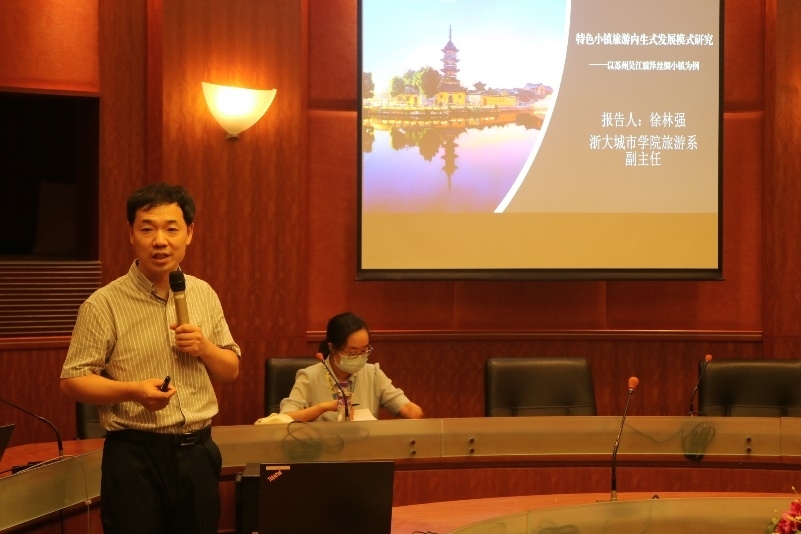 Dr. Xu Linqiang delivered a speech