The Faculty of Hospitality and Tourism Management (FHTM) held a lecture on "Seminars by Food & Beverage Masters" on 18th November 2022 in Zoom format. Mr. Brian Linden, Founder of the Linden Centre was invited as the guest speaker and provided an insightful lecture entitled "Sustainable Tourism Development in China —Through the Lens of an American Hotelier". Prof. Ben K. Goh, Dean of FHTM, Program Director Dr. Yang Chieh Yun, Assistant Professor Yang Kaihan, Assistant Professor Gou Rui, and more than 50 teachers and students attended the seminar.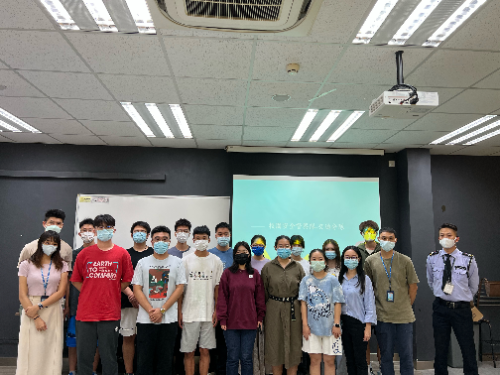 Guest Speaker, FHTM Teachers and Students' Group Photo
On behalf of all the faculty and students of FHTM, Prof. Ben K. Goh, Dean of FHTM extended a warm welcome to Mr. Brian Linden. Mr. Brian Linden and his wife, Jeanee Linden, founded Linden Centre in 2008. The concept of the Centre is "Recreation", referring to the founders' efforts in creating a diversified cultural exchange platform based on in-depth research and interpretation of the local culture. By rejuvenating traditional buildings and spreading the rich Dali culture, the Centre has been a bridge between West and East. The brand is well received by tourists, scholars, and local governments. Expecting students to cherish this rare opportunity, and broadened their thinking about the development of hospitality and tourism.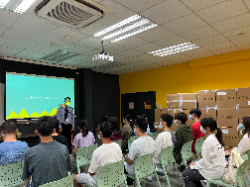 Prof. Ben K. Goh, Dean of FHTM Delivered a Speech
Mr. Linden first gave a personal recount of his early experiences in China as a Fullbright Scholar, and how he went from an unprivileged background in Chicago to become educated in China. His first encounters with China from the 1980s have nurtured his appreciation and love for China and Chinese culture. As he retired from a successful career in education investment and journalism, he brought his family back to China and founded the Linden Centre.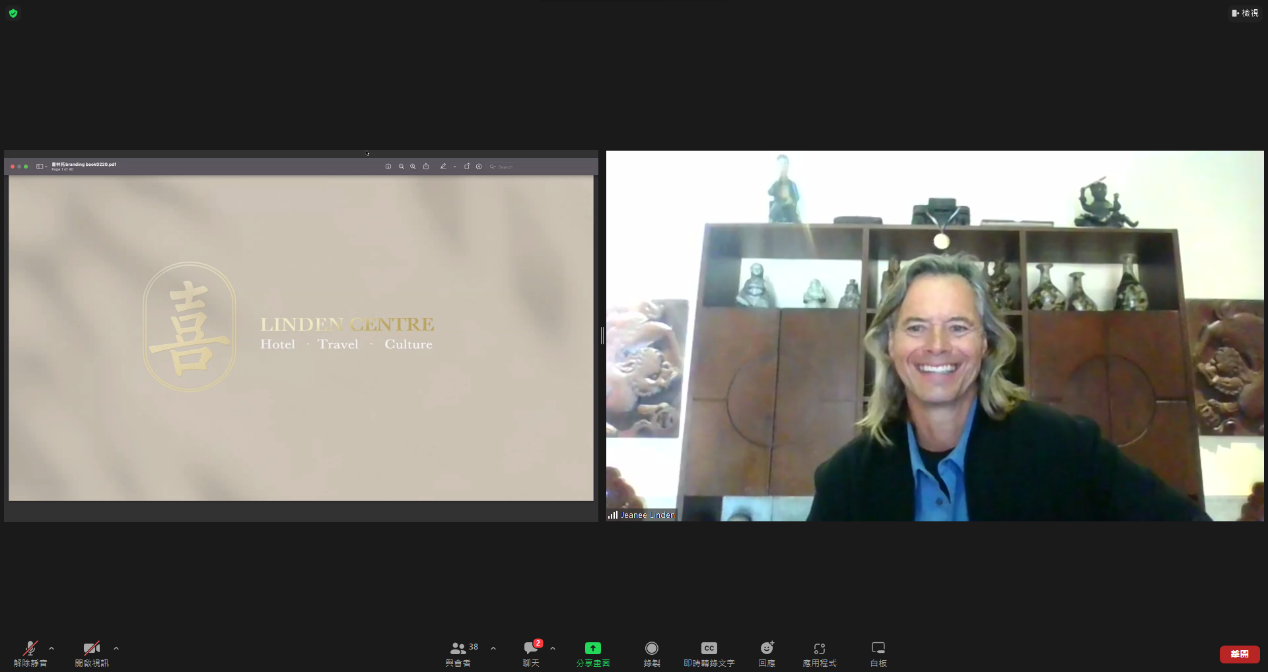 Mr. Brian Linden Gave a Lecture
Mr. Linden also introduced the three pillars of Linden Centre: boutique hotels that are either built upon heritage sites or constructed using a traditional architectural methodology (e.g. Rammed Earth); cultural tourism that hosts artists, writers, handcrafters, and photographers to study local culture and share their outcomes with the tourists; educational programs that offer cultural experiences and contents to collaborative schools and universities.
Mr. Brian Linden then explained the unique business model of the Linden Centre and discussed in great details about the challenges and opportunities that such a business model preserves. Students are inspired by his seminar and asked many questions. Through this seminar, the students established a good understanding of how to combine cultural tourism with the hotel industry, and the concept of sustainable tourism development, and found confidence in their future study as well as ideas for future career paths.