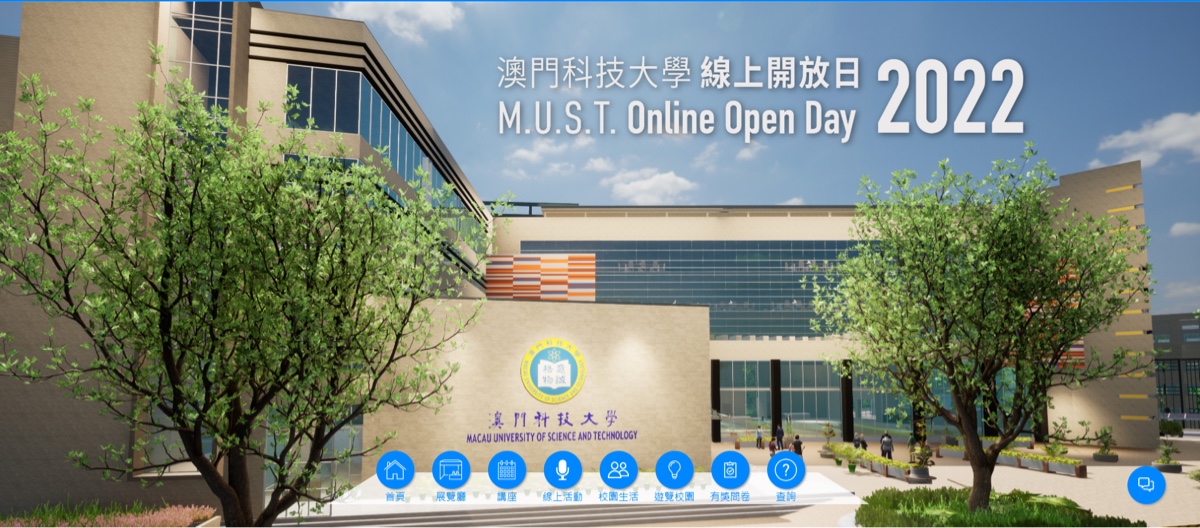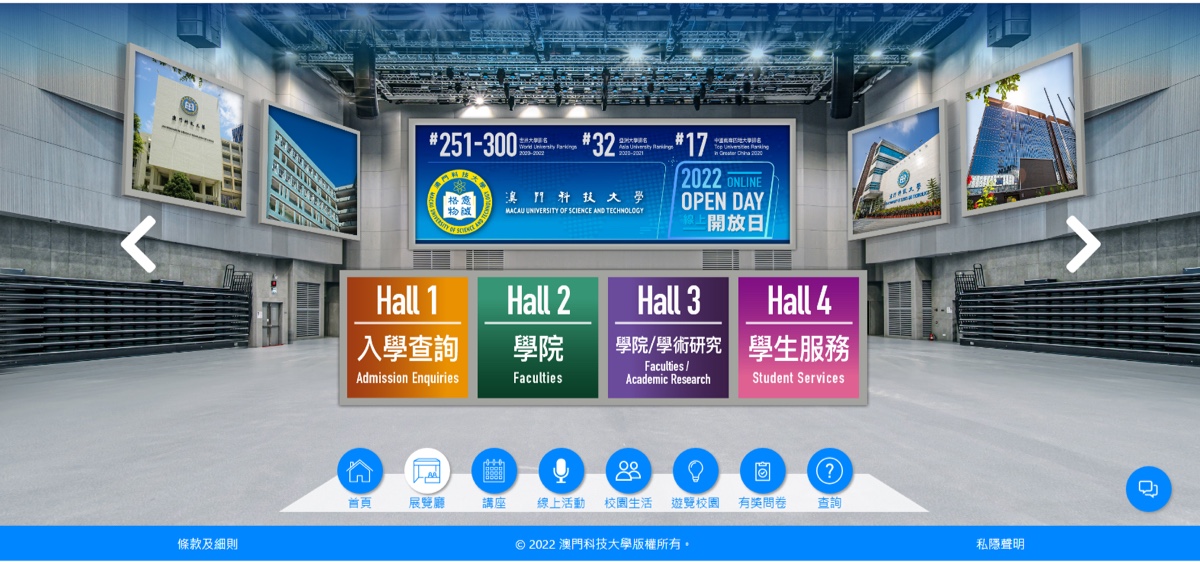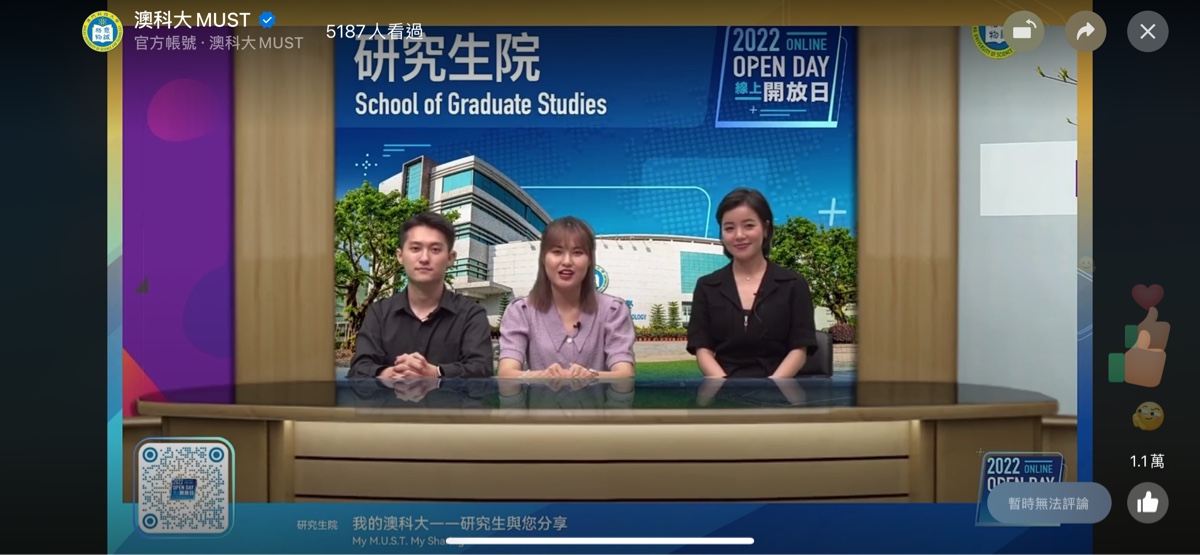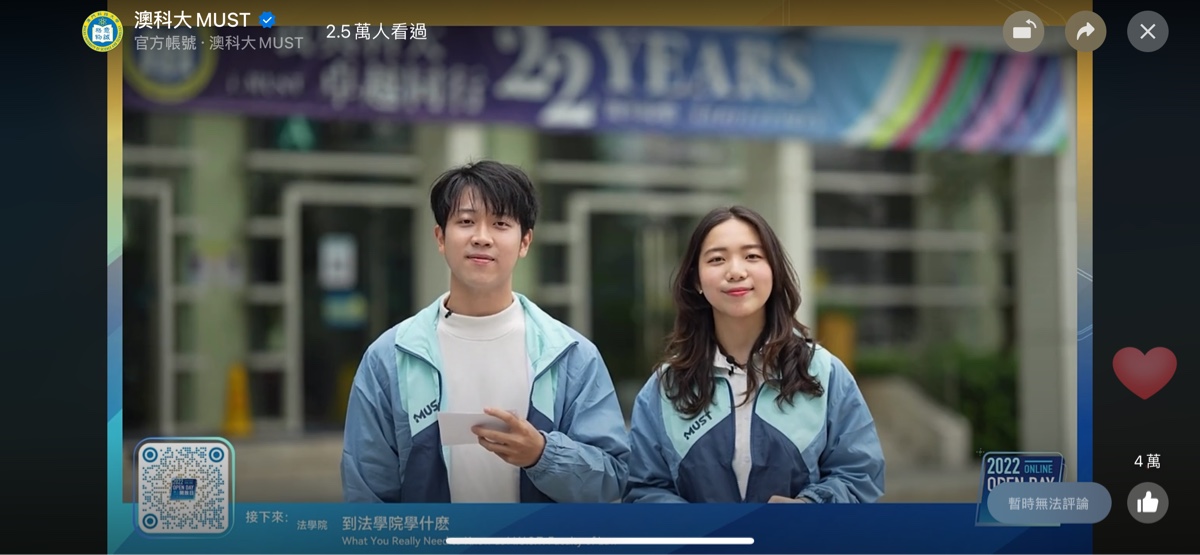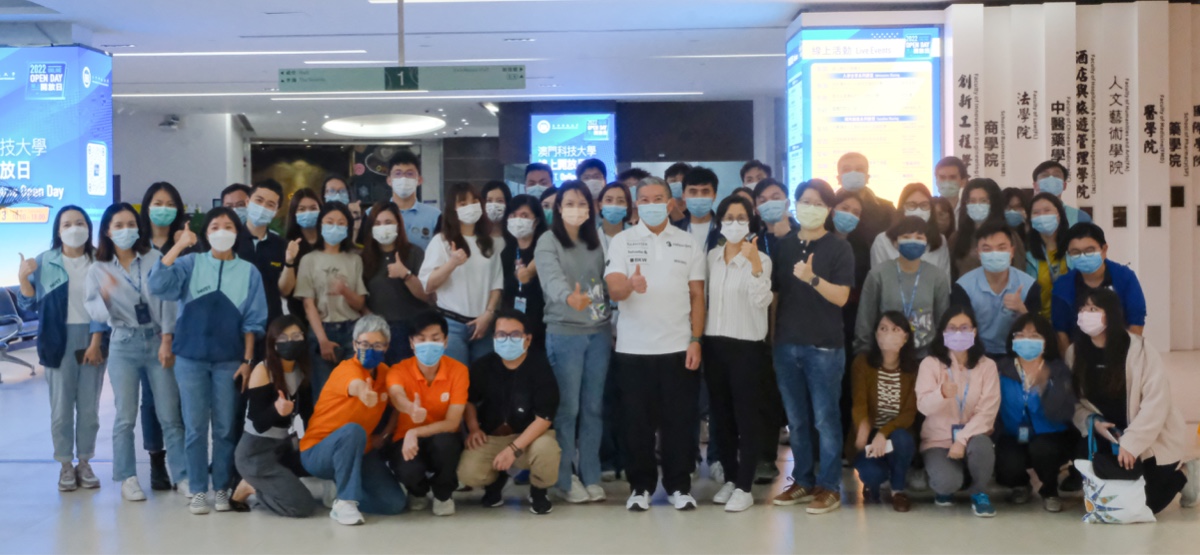 The first M.U.S.T. Online Open Day was held successfully
The M.U.S.T. Online Open Day was held on April 23rd (Saturday) 2022 at 10:00 am and ended successfully at 6:00 pm. In response to the pandemic, M.U.S.T. held its first open day in the form of online live talks and webinar, bringing a unique experience for everyone to participate.
At the opening ceremony, the President of M.U.S.T. Chair Prof. Joseph Hun-wei LEE said that this is the 22nd anniversary of the University's founding. The University has always adhered to the educational mission of "education-oriented and scientific research", and following the pace of development of Macao it grew together and became the largest comprehensive university in Macao. In the future, it will carry out in-depth cooperation with universities and enterprises in the Greater Bay Area in the fields of innovative education, cutting-edge technology, medicine and health industry, outstanding cultural heritage, youth innovation, and entrepreneurship, and jointly promote the development of scientific research innovation, production, education, research, and teaching.
During the open day event, students and parents interacted with the various Faculties, the School of Graduate Studies, and the Admissions Office through the Online Open Day platform and live talks. At the same time, they were able to see the colorful student life and campus activities through the Art Troupe performances.
As for the webinars, students and parents listened to wonderful lectures given by professors, postdoctoral researchers, and outstanding professors from the two State Key Laboratories of the University and other Faculties as well, with the sharing of Fun Sciences, Macao Development and Multidisciplinary Studies series. The eight-hour streak of webinar sharing was full of fun and mind-opening, the participants expressed that they have benefited a lot.
Students who are interested in applying for M.U.S.T. can conduct an "Admission Consultation" through 35 virtual booths, and learn more about their favorite programs through 16 live talks and 17 webinars to prepare in advance. The Online Open Day also hosted interesting games and a giveaway survey, adding even more fun to the event.
The Online Open Day has shown multiple perspectives of M.U.S.T. with rich content and through diverse forms, successfully attracted teachers, students, parents, and friends from different countries and regions. Everyone "walked into" the campus of M.U.S.T. to participate in various activities online, learning the ways of admission, study life, the latest development and achievements, and future plans and prospects of the University. The Online Open Day activities have received overwhelming responses and achieved extreme success.
The M.U.S.T. Online Open Day platform is still open to the public until May 22, interested parties can access the platform for a visit.