On 27th March, 2020, Macau University of Science and Technology (M.U.S.T.) celebrated the 20th anniversary of its establishment. In view of COVID-19 pandemic, the University prioritizes the handling of coronavirus prevention and control, and all main celebration activities have been postponed. At the time, distinguished guests and alumni from all over the world will be invited to join M.U.S.T. in celebration.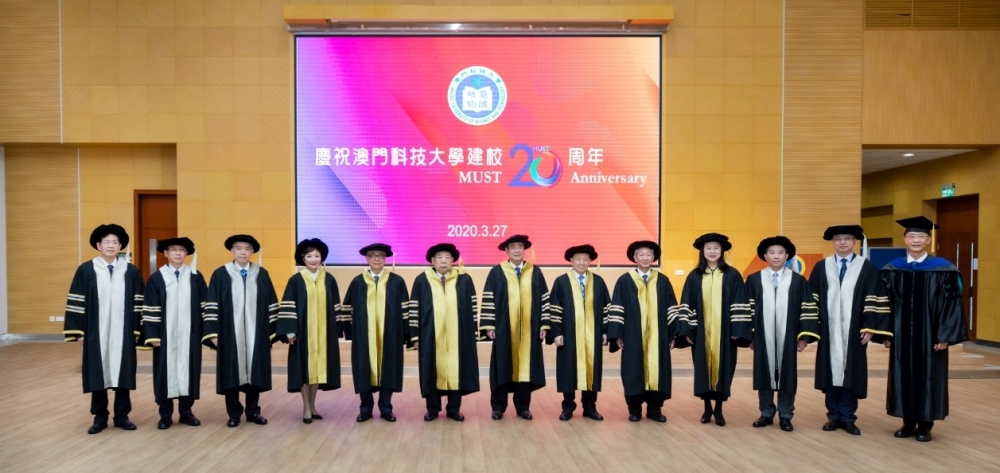 During the morning, Chancellor Liu Chak Wan of M.U.S.T., Chairman Chui Sai Cheong of the Board of Trustees of the M.U.S.T. Foundation, Chairman Tong Chi King of the Advisory Committee, Vice Chairman of the University Council Wong Eddie Yue Kai, Members of the Board of Trustees of the M.U.S.T. Foundation Lam Kam Seng, Su Hsiang Mei and Chen Jimin, Vice Presidents of M.U.S.T. Tong Ka Lok, Jiang Zhihong, Pang Chuan, Lin Zhijun, Kwong Ying Wa, and Associate Vice President Sun Jianrong led the other University leaders to conduct a simple and special ceremony in the N101 auditorium of M.U.S.T. After 20 years of rapid development, M.U.S.T. contributes to the society by means of scientific research. The University supports the Macao S.A.R. government's policy of 'Promoting Macao's prosperity through education, building Macao through talent training', by cultivating outstanding innovative talents for the Greater Bay Area, who love the country and Macao, and devoting itself to the moderate diversification of Macao's economy and social development.
The honorary doctorate conferment ceremony of the 20th anniversary of M.U.S.T. will be postponed to September this year, at which time six honorable doctorates will be awarded: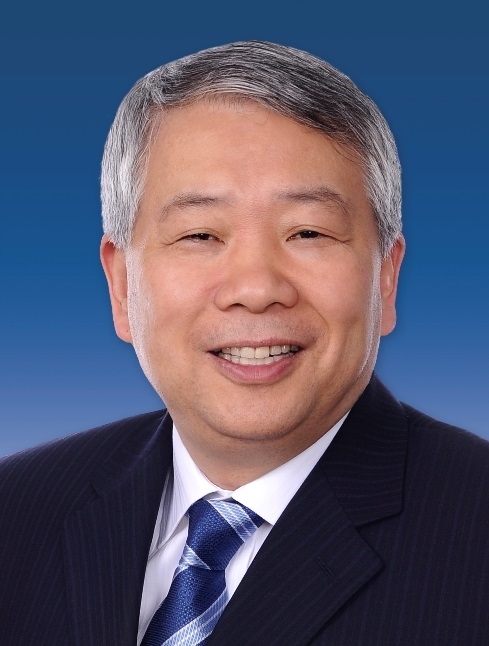 Professor Ding Jian
Professor Ding Jian is an academician of the Chinese Academy of Engineering, an academician of the World Academy of Sciences, and one of the leading figures in the national pharmaceutical science. He has made terrific achievements in anticancer drug research. A number of new anticancer drugs have been developed, and an internationally competitive anticancer drug research and development pipeline has been established. Professor Ding Jian has applied for nearly 300 domestic and foreign patents of which more than 120 have been authorized. Professor Ding Jian's research results won the second prize of State Natural Science Award, the second prize of State Science and Technology Prize, the first prize of Shanghai Natural Science Award, and the first prize of Shanghai Science and Technology Progress Award.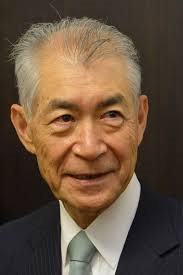 Professor Tasuku Honjo
Professor Tasuku Honjo (本庶 佑/ほんじょ たすく), a Japanese immunologist, a foreign academician of the National Academy of Sciences, and a member of the Japan Academy. Professor Tasuku Honjo won the Nobel Prize in Physiology or Medicine with James P. Allison in 2018. He is currently a special professor at the Kyoto University Institute for Advanced Studies. Professor Tasuku Honjo is world-renowned for his research on PD-1 (Programmed cell death protein 1) and Activation-induced cytidine deaminase (AID). He has received several awards, including the Tang Prize in Biopharmaceutical Science and Warren Alpert Foundation Prize.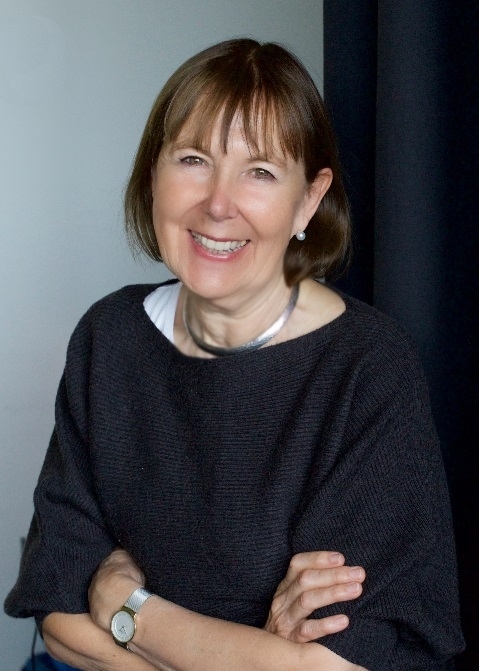 Professor Frances Ashcroft
Professor Frances Ashcroft is a Professor of Physiology at the University of Oxford, UK. Her research team is internationally renowned for their work on insulin secretion and diabetes proteomics. She has won many awards including the Croonian Lecture (Royal Society) and the L'Oréal/UNESCO For Women in Science Award (European Laureate).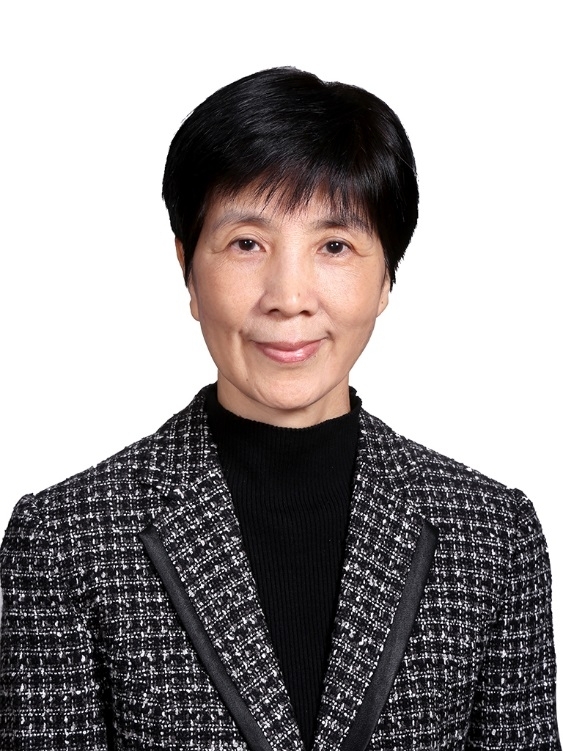 Ms. Ho Sut Heng
Ms. Ho Sut Heng has been committed to participating in the work of the patriotic trade unions for more than 40 years. She has fought for the legitimate and reasonable rights and interests of employees and has been loved by the majority of employees. Ms. Ho Sut Heng has participated in grass-roots work for many years, handled labor affairs, and actively followed up the development of various livelihood affairs in the Macao S.A.R. With the support of people from all walks of life, she was successfully elected as the representative of the 12th and 13th National People's Congress of the Macao Special Administrative Region of the People's Republic of China, providing advice and suggestions for the moderate economic diversification of the Macao S.A.R. and the attainment of a well-off and common prosperity for the country.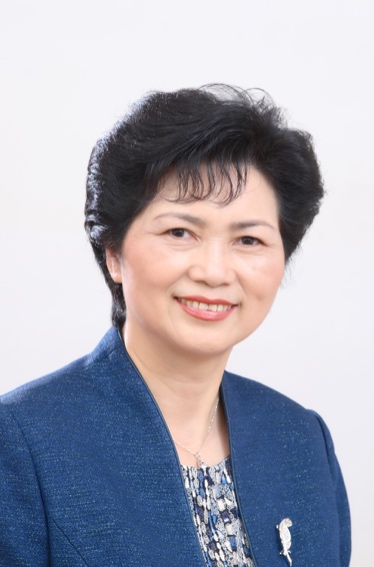 Professor Li Lanjuan
Professor Li Lanjuan, an academician of the Chinese Academy of Engineering and a well-known infectious disease scientist, has been engaged in clinical scientific research and teaching of infectious diseases for more than 40 years. She has made significant breakthroughs in the study of hepatic failure, viral hepatitis, and infection microecology in liver disease. Professor Li has created a unique and effective Li's artificial liver system, and is a pioneer of the national artificial liver industry. She has pioneered and continuously enriched the theory of infection microecology, and took the lead in fully revealing the changes in the intestinal microecology metagenome of liver diseases. She has made original achievements in the prevention and control of human infection of H7N9 avian influenza, and created a Chinese model for the treatment of infectious diseases, which has been integrated into the 'Belt and Road' strategy to demonstrate China's strength. The WHO positively evaluates that it sets an international model.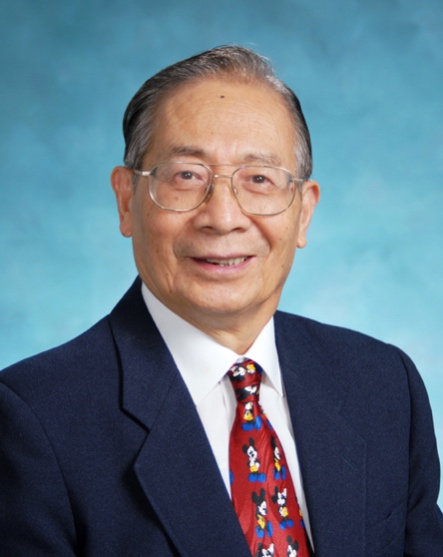 Professor Zhou Ligao
Professor Zhou Ligao, a well-known educator, an electronic technology expert, and the first president of Macau University of Science and Technology. He has long been engaged in computer processing research in the fields of signal processing, pattern recognition and medicine, and has made outstanding contributions to the development of science and technology in Macao and the development of a diversified higher education in Macao. His fetal monitoring and fetal ECG signal processing topics have won the second prize of scientific and technological progress of the State Education Commission of China. He has successively won the '20th Century Achievement Award' from the Cambridge International Biographical Centre in the United Kingdom, the 'Professional Merit Medal of the Macau Government' from the Governor of Macao Mr. Welch, and the Certificate of 'Honorific Title' from the Macao S.A.R. government.
Honorary doctorates have made extraordinary achievements in their own fields, and have made significant contributions to scientific and technological innovation, social progress, economic development, and human well-being. They inspire young students' to set positive life goals and determine work hard.
M.U.S.T. President Liu Liang, academician of the Chinese Academy of Engineering, did not attend the event due to his absence in Macao at the time. President Liu has been leading all the teachers and students of the Macau University of Science and Technology and alumni to fight the COVID-19 pandemic, and wishes everyone and respective families to stay healthy, safe, and happy.