On March 19, 2021, the Faculty of Hospitality and Tourism Management (FHTM) of Macau University of Science and Technology held a lecture on "Macanese Cuisine". Mr. Luís de Herédia, a consultant of the San You Development Company LTD. in Macao, was invited to share and give a speech. The lecture was sponsored by the Macau Foundation.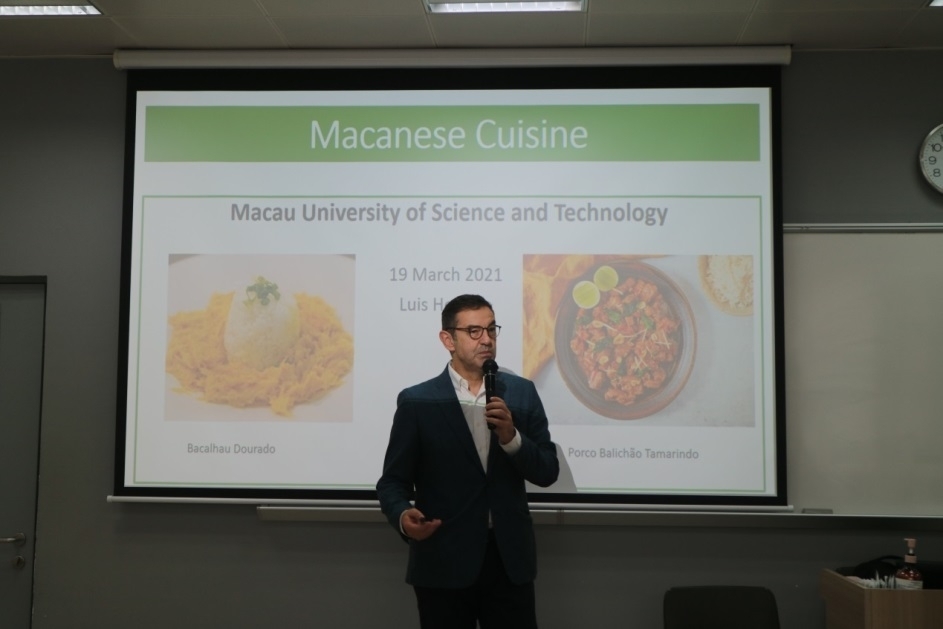 Mr. Luís de Herédia Gave a Lecture
At the lecture, Mr. Luís de Herédia shared with students his experiences and views on "the development of Macanese Cuisine". He emphasized the connection between culture and food, and explored how to integrate and innovate while maintaining the traditional food culture. At the end of the lecture, the guest patiently answered questions and actively communicated with students, who also had their own understanding and thinking about "Macanese Cuisine". The lecture was ultimately brought to a successful ending.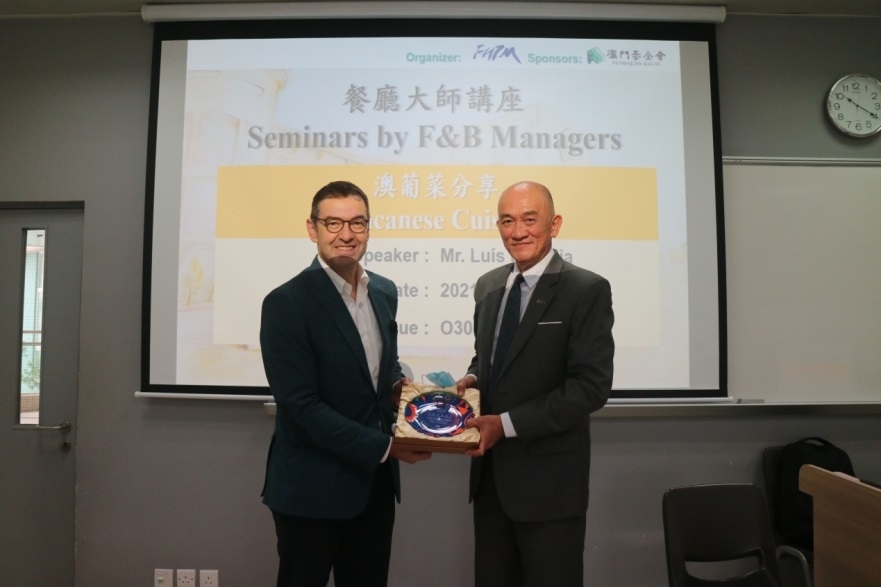 Prof. Ben K. Goh, Dean of FHTM Presented a Souvenir to the Guest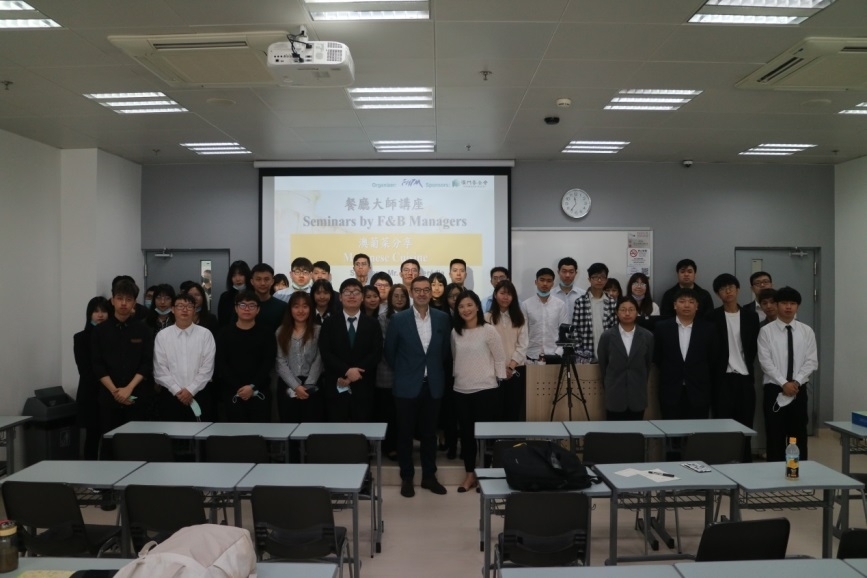 Guest Speaker, FHTM Teachers and Students' Group Photo