The second lecture of the "Academic Seminars Series" hosted by Faculty of Hospitality and Tourism Management (FHTM) was held on March 19, 2021. Mr. Hu Zhijian from Shanghai Hongque Information Technology was invited to give a talk entitled "Revenue Management — Open the Door to Hospitality" via Zoom meeting. Over 100 FHTM teachers and postgraduate students, including Program Director Prof. Zhang Yang attended this seminar sponsored by Macao Foundation.
Mr. Hu Zhijian
Mr. Hu Zhijian is the founder and chairman of Shanghai Hongque Information Technology. He holds a Master of Management in Hospitality from Cornell University in the United States, and a Bachelor of Economics from the School of Management of Sun Yat-Sen University in China. Mr. Hu has worked in China and the United States for more than 20 years and has accumulated rich hotel and resort management experience.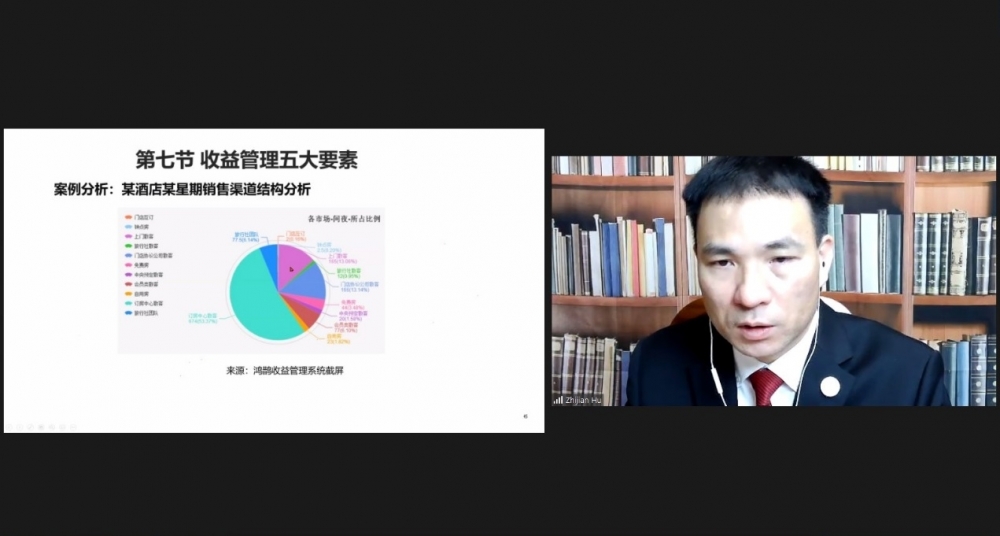 Mr. Hu Zhijian Gave a Talk on ZOOM
In the seminar, Mr. Hu Zhijian explained in detail of hotel revenue management so the students could gain more knowledge of the industry. He took the movie theater as an example to explain the concept of revenue management in detail and also introduced the application of revenue management in the hotel industry. After that, Mr. Hu had an active interaction with students offering lots of suggestions on planning their career path. FTHM students benefited immensely from Mr. Hu's sharing.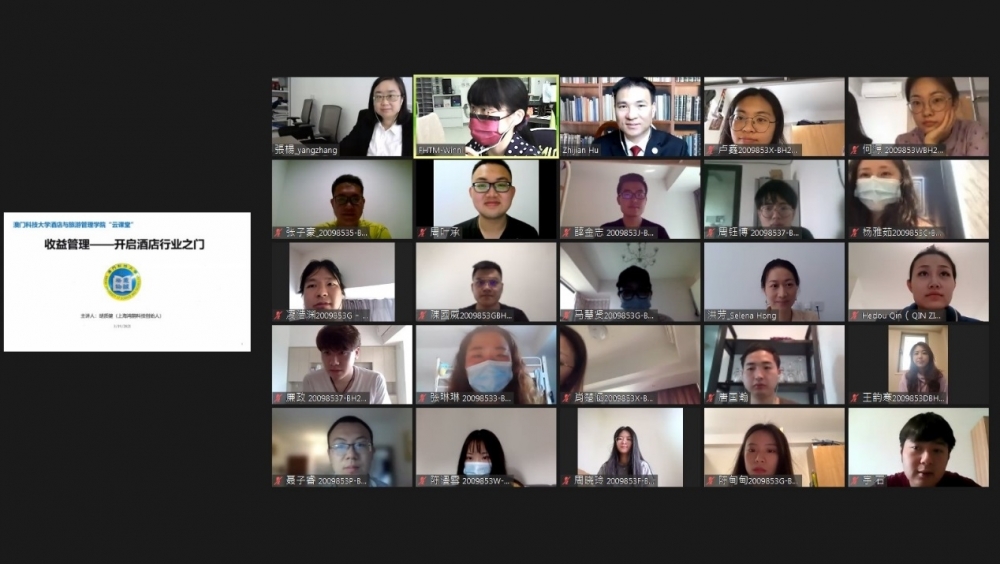 Guest Speaker, FHTM Teachers and Students' Group Photo