The Faculty of Hospitality and Tourism Management (FHTM) hosted the third lecture of the "Seminars by the Restaurant Managers" entitled"The Impact to COVID-19 to F&B industry" given by Mr. Jason Hui, the Executive Manager of F&B Operations of Galaxy Macau, on March 26, 2021. During the lecture, Mr. Jason Hui introduced the hotels and Michelin restaurants at Galaxy, and introduced the three main concepts of the catering industry: hygiene awareness, current operation changes, and future trends.
Mr. Jason Hui shared the impacts of the epidemic to the F&B industry. Sanitation and safety of kitchens in the catering industry is the most important point and should be seriously addressed. Also, the F&B industry is restructuring, and machines are replacing physical labor to maximize efficiency as the future trend.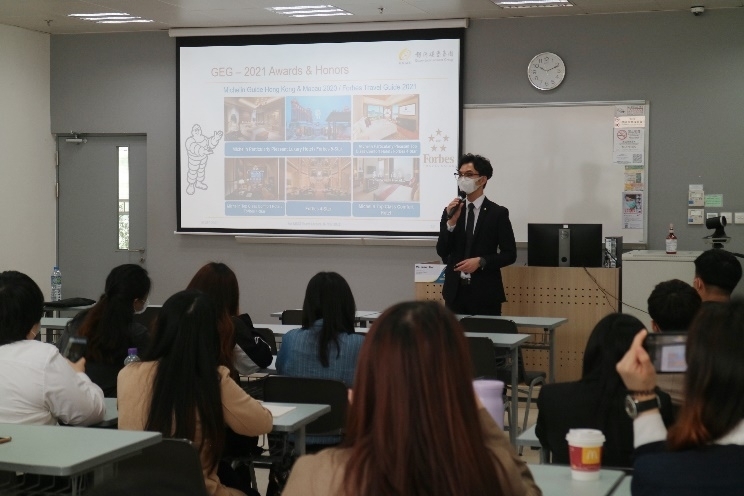 Mr. Jason Hui Gave a Lecture
After the lecture, the guest had a warm interaction with the students, and answered their questions, drawing a successful conclusion to this lecture. The seminar was sponsored by the Macau Foundation.

Guest Speaker, FHTM Teachers and Students' Group Photo