Organized by the Macao Trade and Investment Promotion Institution, the "25th Macao International Trade and Investment Fair" held at The Venetian Macao from October 22-24 was concluded successfully. Guests of honor of the opening ceremony included Mr. Ho Iat Seng, the Chief Executive of the Macao Special Administrative Region. The University together with eight partner companies were invited to participate in the exhibition. The booth was set up in the Innotech and Startups Zone to showcase the university's outstanding academic achievements and products. Vice President and Dean of School of Business, So Jacky Yuk Chow participated in the opening ceremony and introduced the products developed from university research to the participants. And he was invited as Panel Discussion Guest of "Macau Green Finance Forum"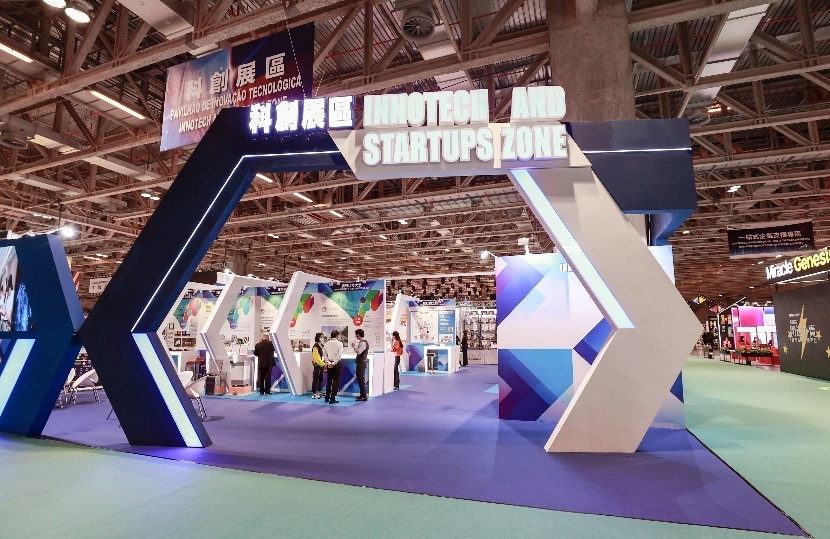 MUST Booth in Innotech and Startups Zone
MUST always place equal importance to both teaching and research, while also encourage new products developed from research. Some of the products display in the exhibition include Chinese Medical product from State Key Laboratory of Quality Research in Chinese Medicine, Medical product from MUST School of Pharmacy, Meteorites from State Key Laboratory of Lunar and Planetary Sciences, and a new type of Filtration Unit for Coronavirus Inactivation (FUCI) system from MUST research team, etc.. During the short three-day exhibition, MUST's booth had attracted wide attention and the university's scientific research and academic achievements were interactively introduced to Macao citizen.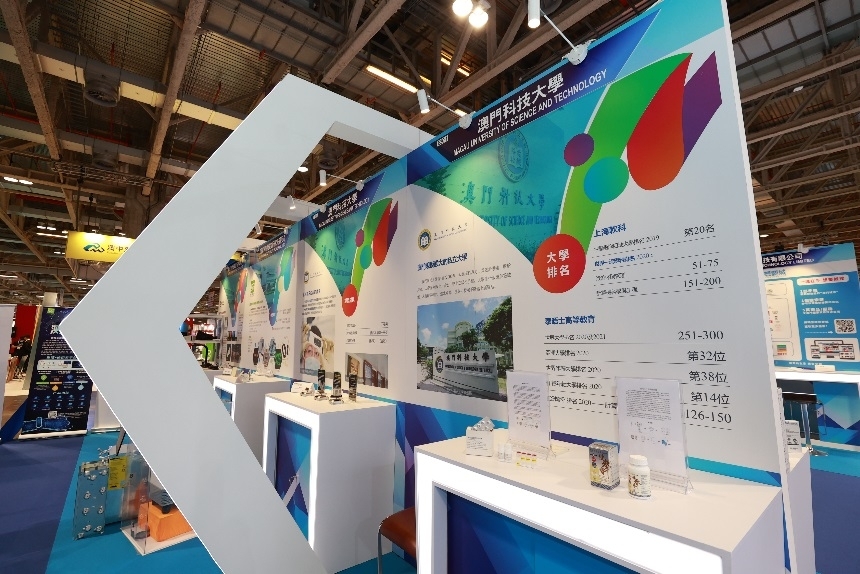 Products from M.U.S.T. display in the exhibition
2020 has undoubtedly been a difficult year for Macao economy and for the world at large. In order to assist local enterprises to cope with the pandemic and boost the economy, this year's MIF has organized the "Macao Green Finance Forum" to discuss in-depth topics such as "Green Finance and Its Leverage for Macao long-term development". Vice President So proposed that green finance is a new trend of enterprises development in various countries at the panel discussion. He suggested that Macao serving as a docking platform for enterprises in the Greater Bay Area, Portuguese-speaking countries, countries and regions along the Belt and Road, the development of green bonds and a certain percentage of green loans will help to attract new funds, promote economic development, and accelerate economic recovery. After his presentation, Vice President So interacted with other speakers and participants on the development of green finance and its implications for Macao economy.
Vice President So (Right) interacted with other speakers and participants at the panel discussion.