The Faculty of Hospitality and Tourism Management will hold the Fourth Session of "Chef Series" -- Culinary Demonstration Workshop by Chef Justin Paul on April 26th, 2021. Michelin-starred Chef Justin Paul from Sands China will be invited to share successful experiences and showcase culinary skills.
Time: April 26th, 2021 (Monday) 10:00-12:00
Venue: O203
Organizer: Faculty of Hospitality and Tourism Management, Macau University of Science and Technology
Sands China Ltd.
Sponsor: Macau Foundation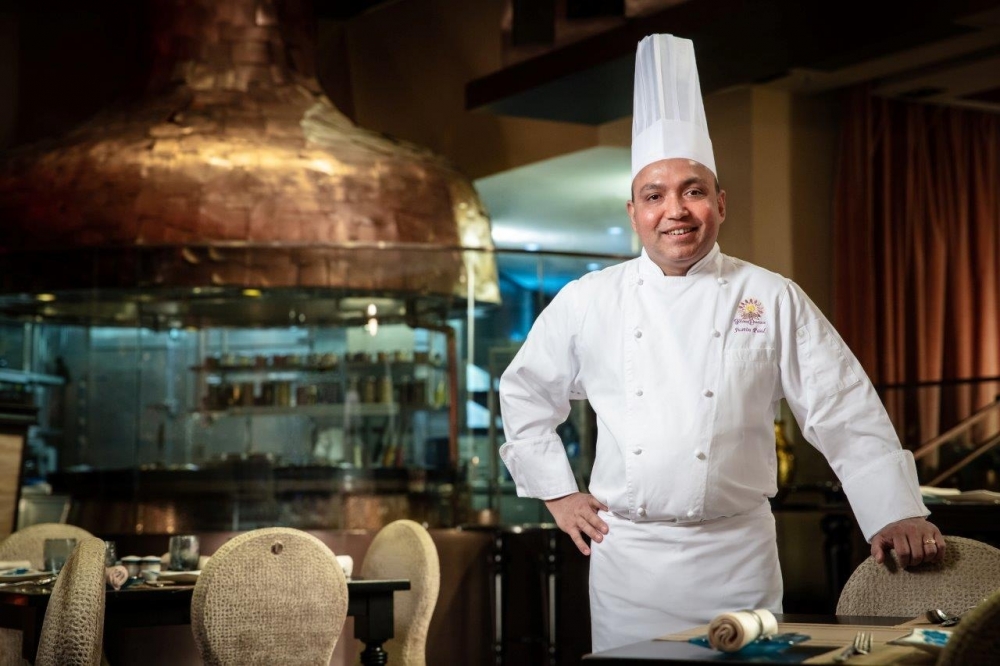 Guest Speaker: Chef Justin Paul
Senior Chef Justin Paul from the Golden Peacock, the Venetian-Macau Resort and Hotel has over 20 years of professional culinary experience and his expertise lies in a wide range of Indian and Middle Eastern cuisines. Under the leadership of Chef Justin Paul, the restaurant has been selected as a Michelin one-star restaurant for six years and has been awarded a second-diamond rating by the Black Pearl Restaurant Guide for two years.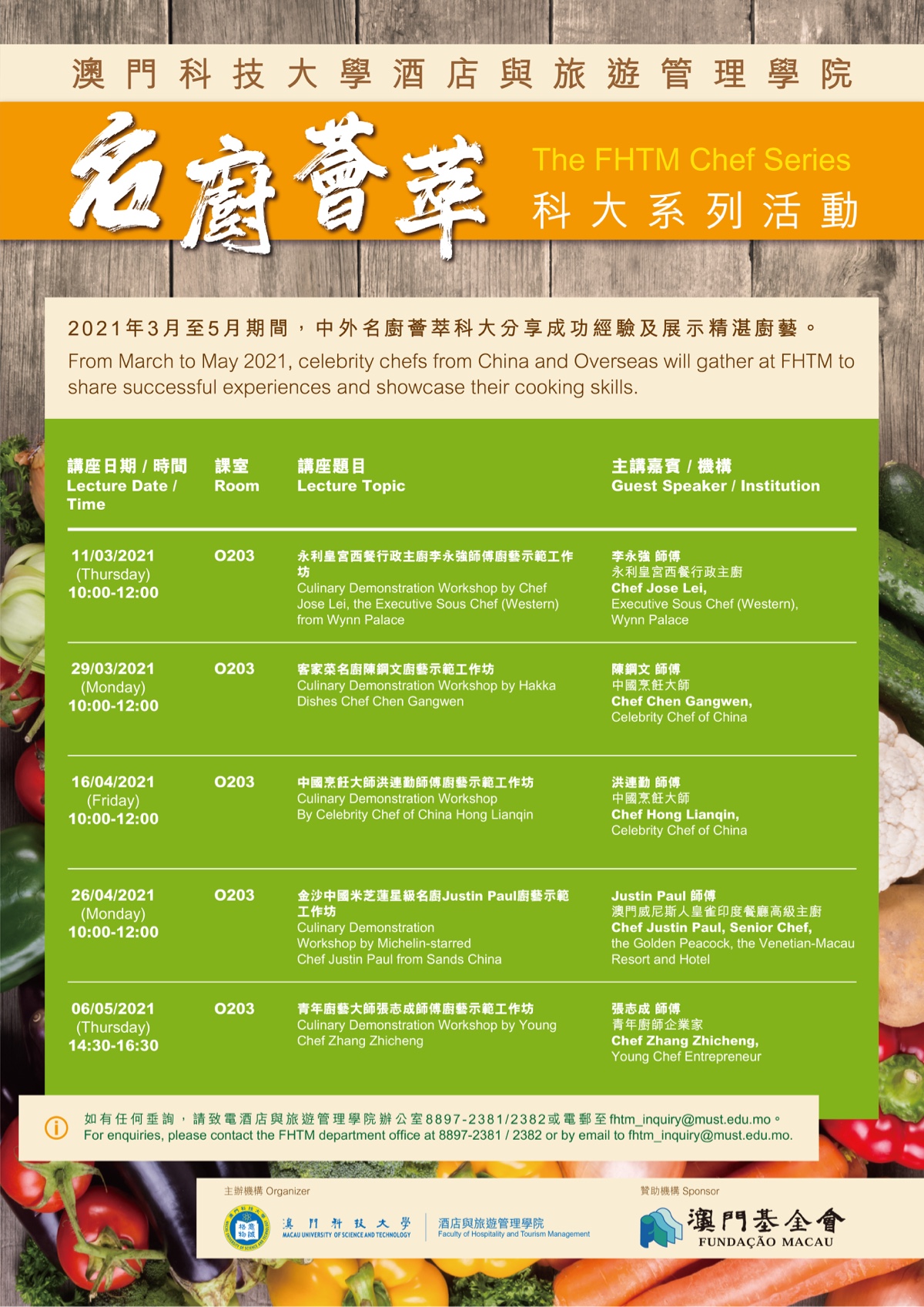 Should you have any questions, please feel free to contact the faculty office (Telephone number: 8897-2381 or 8897-2382, Email: FHTM_inquiry@must.edu.mo).