Faculty of Hospitality and Tourism Management Delegates
Attended 2019 PATA Annual Summit in Cebu, Philippines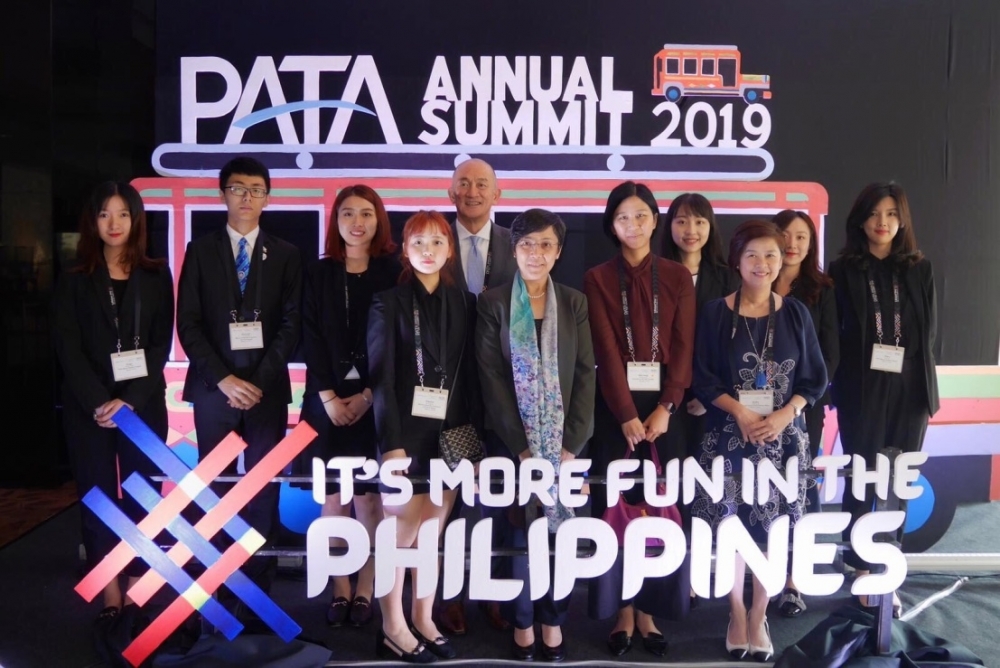 On May 9 to May 13, 2019, four FHTM delegates, Dean and Professor, Dr. Ben K Goh, BHM student Miss Lin XiuYan and Mr. Liu DicHuan, and BITM student Miss. Hu XiaoHui participated in the 2019 PATA Annual summit held in Cebu, Philippines.
On day one, the team attended the PATA's Youth Symposium. The symposium aims at providing opportunities for the next generation young hospitality and tourism professionals (and students) to come together and learn from industry leaders. This year the theme of the symposium was Progress with Purpose. The symposium includes presentations on 'The Future of Sustainable Destination Branding', 'Purposeful Innovation and Disruptive Change', 'Empowering Your Future Development' and 'Progressing Alongside Community'.
The main conference of the Summit was very informative and inspiring on the future development of travel business. The conference speakers included both leaders of public and private sector, including the co-founder of Airbnb and leaders of five tourism boards worldwide, among many other influencers in the travel and tourism industry within Asia Pacific and beyond. - See more at: https://www.pata.org/pata-annual-summit-2019-highlights-videos-and-key-takeaways/#sthash.vxIi5les.dpuf
The Summit closed with the closing keynote by Ms. Maja Pak, Director General of the Slovenian Tourist Board. She shares Slovenia's national model for sustainability and how they have incorporated it into their branding and marketing activities, highlighting how DMOs and their market partners can better align their positioning along sustainable dimensions while maintaining distinctiveness.