To enhance the cooperation and exchange between the mainland and Hong Kong S.A.R, Macao S.A.R and strengthen Hong Kong and Macao students'understanding of shipping laws, 14 students of our faculty joined in the 2022 Dalian Maritime University- Hong Kong and Macao Universities Summer Program from 27th June to 1st July., which is part of Dalian Maritime University's "Ten-Thousands Talents Program". The Summer Program was held online due to the COVID-19 pandemic. The Faculty of Law, MUST won the "Best Organization Award" this year in the summer program, Four student of our faculty, Wang Heng Rui, Wu Shi Yi, Li Yi Ming and Shan Xiu Qi were awarded the title of "Star Learner", Particularly, Li Yi Ming ranked the first of "The Most Expressive Students from other Universities."
Besides, 64 students from Hong Kong University, The Hong Kong Polytechnic University and University of Macau also joined in the summer program. The summer program, being enriched and innovative, combines theoretical and practical knowledge, creating a rare opportunity for teachers and students to have in-depth discussion on key issues, such as the development of shipping industry and the changes of legal systems in different countries and regions, and providing a good platform for student from Kong Kong and Macao to understand their motherland and enhance communication and friendship between teachers and students from the three places.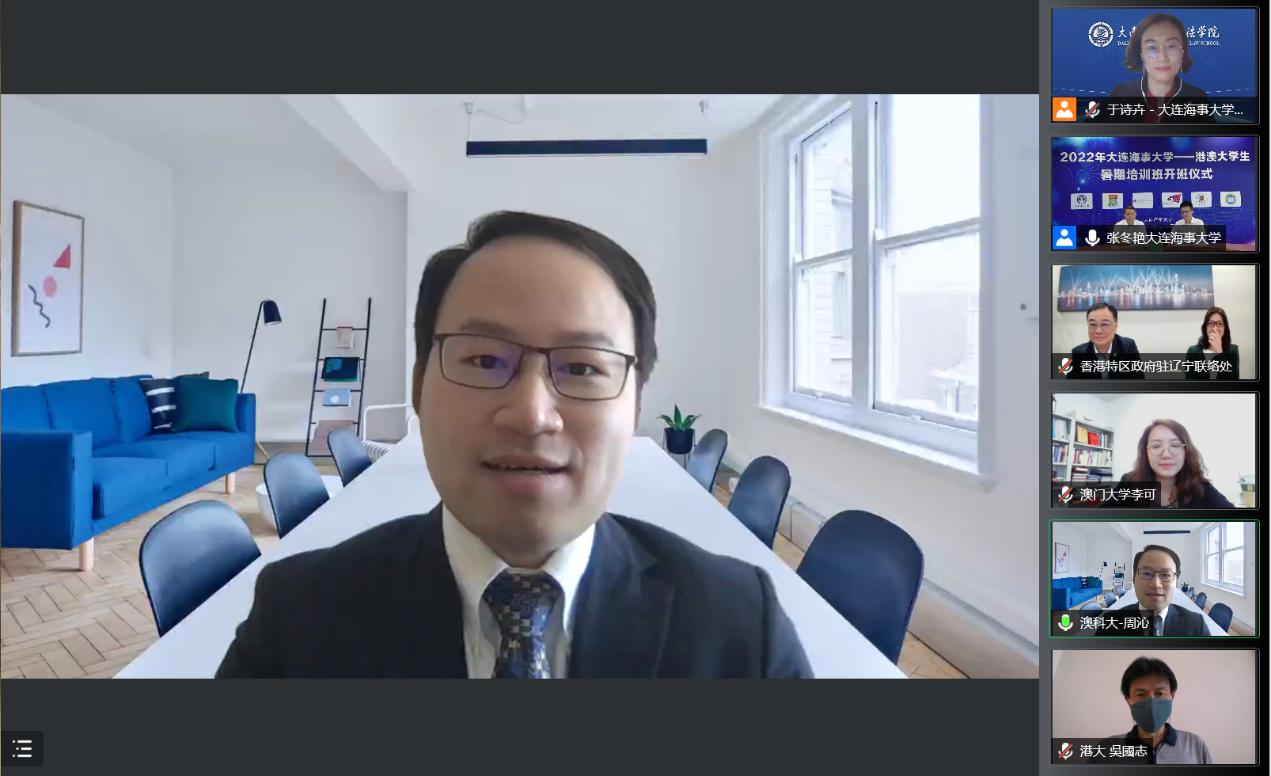 Assistant Professor Zhou Qin made a speech on behalf of the Faculty of Law, MUST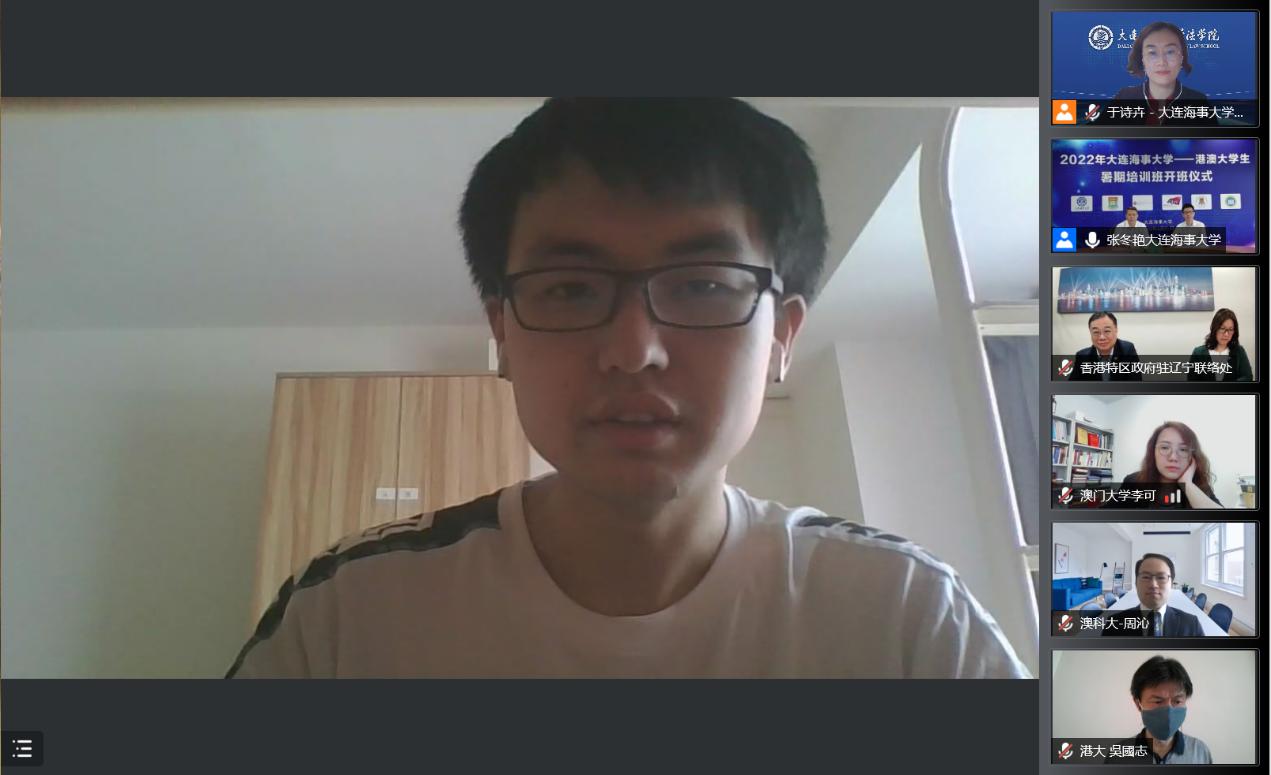 Wang Heng Rui made a speech on behalf of the students of the Faculty of Law, MUST
The Faculty of Law of MUST thinks highly of exchange and cooperation between mainland universities, we are an active participant of the "Exchange Program between Teacher and Student from Hong Kong, Macao and Mainland Higher Education Institutions" (referred to as the "Ten-Thousands Talents Program."). The "Ten-Thousands Talents Program" has become an important bridge between our faculty and mainland universities. It is not only an important platform for students of our faculty to learn about legal system and culture in the mainland, but also an opportunity for mainland universities to know about our faculty and Macao. Adhere to the mission and goal of "Rooted in Macao and open to the world, we commits to embrace multiculturalism to nurture local and cross-regional legal talents", our faculty will provide diversified exchange opportunities with high quality, and enhance the exchange and cooperation with higher education institutions in the mainland.