M.U.S.T. Holds Flag-Raising Ceremony in Celebration of 19th Anniversary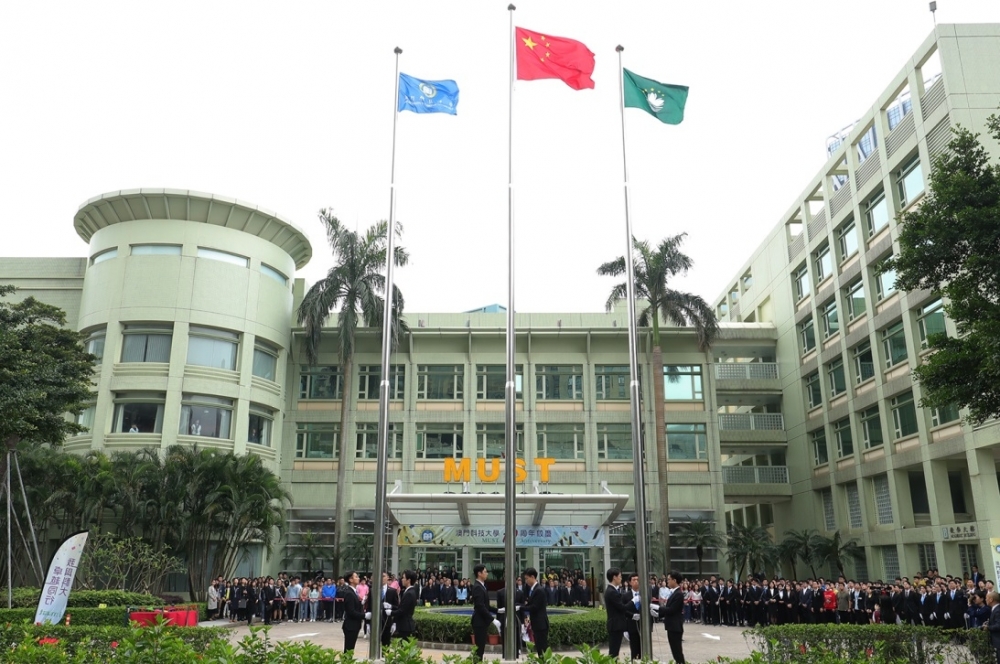 In celebration of its 19th anniversary, Macau University of Science and Technology held a Flag-Raising Ceremony in front of its Administrative Building Block A in the morning of March 27, 2019. Mr. Gou Renmin, Deputy Director-General of the Department of Education and Youth Affairs of the Liaison Office of the Central People's Government in the Macao S.A.R., Ms. Zhu Ting, Deputy Director of the Department of Public Diplomacy and Information of the Office of the Commissioner of the Ministry of Foreign Affairs of the People's Republic of China in the Macao S.A.R., Mr. Chan Iok Wai, Head of Department of Students of Higher Institutions of the Higher Education Bureau of the Macao S.A.R., Mr. Mark Lockwood, President of The International School of Macao, Dr. Liu Chak Wan, Chancellor of M.U.S.T., Prof. Zhou Ligao, Chairman of the University Council, Mr. Tong Chi Kin, Chairman of the University Advisory Committee, President Liu Liang, Vice President Tong Ka Lok, Vice President Jiang Zhihong, Vice President Pang Chuan, Vice President Lin Zhijun, Advisor Xu Aoao, Council Member Chen Jimin, Council Member Mok Chi Wai, deans/directors of faculties/institutes, administrative officers, and university teachers and students attended the Ceremony. An audience of more than 300 people gathered to share the joys of the special occasion.
The flag raising team is comprised of students of the M.U.S.T. Art Troupe. At the Ceremony, procedurally, the team marched to the flag stands and raised accordingly the national flag, the regional flag and the university flag, following which the university choir sang the national anthem, and the atmosphere was solemn. Flag-raising ceremonies are helpful in raising patriarchic awareness among students, reinforcing their love for the country and Macao, fostering students' sense of national identity, and deepening students' attachments to the nation.
Over the past 19 years, Macau University of Science and Technology has been committed to its motto, "Dedication to practical studies, Enhancement of knowledge, Ability and Quality", attaching equal importance to teaching and research. With the unwavering support by the national government, the Macao S.A.R. government, and the social communities, the University has grown to become the largest-scale comprehensive university in Macao, as well as the youngest among the Top 100 Universities in the Greater China.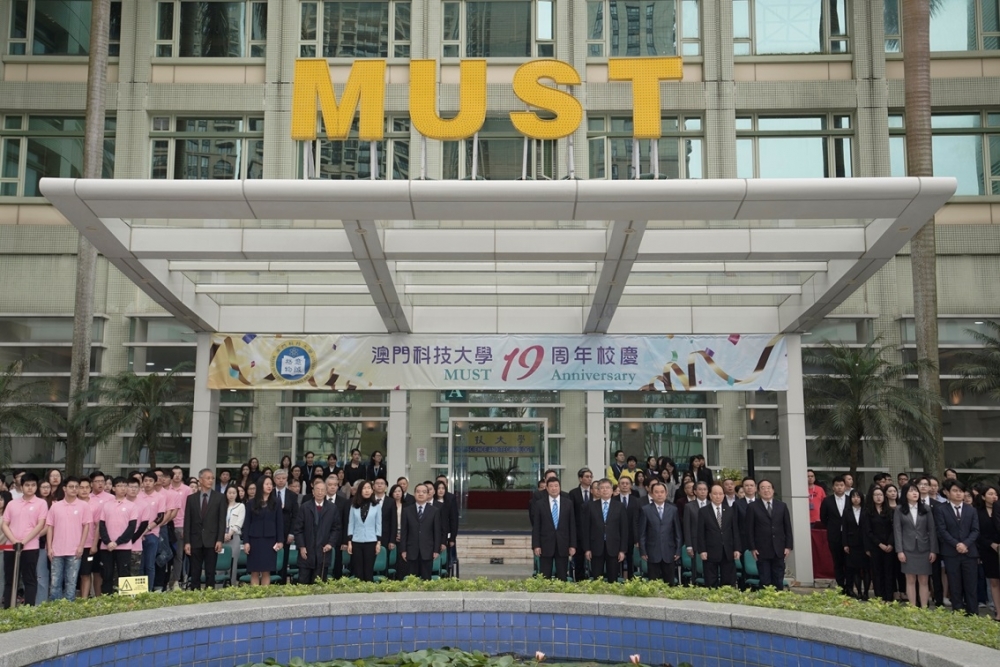 Guests attending the flag-raising ceremony