As part of M.U.S.T.'s 20th Anniversary celebration, MGM and Faculty of Tourism and Hospitality Management(F.H.T.M.), Macau University of Science and Technology joined hands to organize a Culinary Demonstration Workshop by MGM Chef Ugo Rinaldo on November 27, 2020 at O203. Executive Sous Chef of MGM COTAI, Ugo Rinaldo, was invited to showcase his culinary skills and share his experience and philosophy on cooking to Restaurant Management and Culinary Art students from FHTM. The workshop was attended by guests including F.H.T.M. Dean Prof. Ben K.Goh, Vice Dean Ms. Amy Chu and Program Director Dr. Brenda Yang.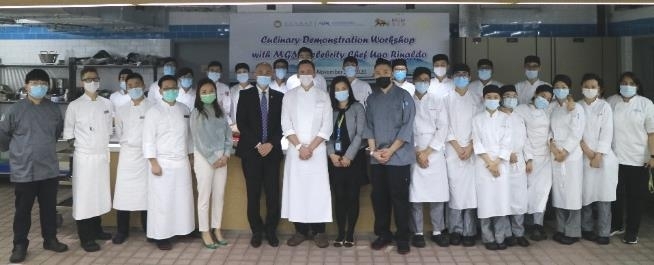 Group Photo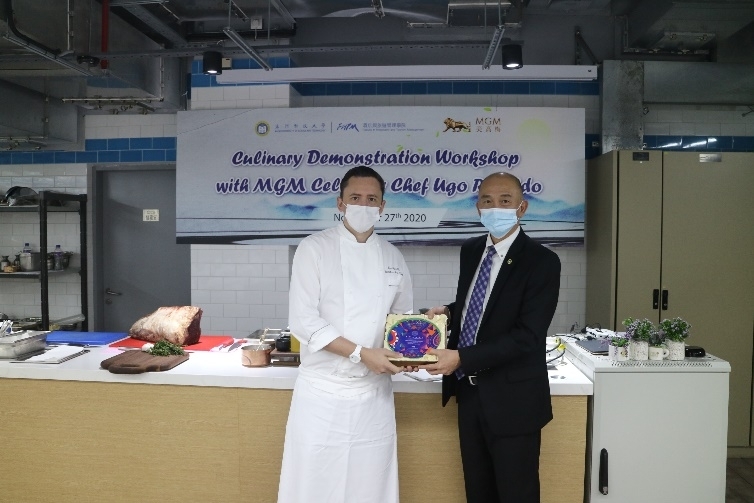 Prof, Ben K. Goh, Dean of F.H.T.M. presented a souvenir to Chef Ugo Rinaldo
Prof. Ben K. Goh delivered a warm welcome speech and pointed out that M.U.S.T. has always been enriching the students' learning experiences and enhancing their professional skills through offering all kinds of courses, master lectures and culinary workshops. The university expects that these events will enable students to have an up-close and personal experience with top chefs, so that they can learn from them and broaden their horizons in the culinary field.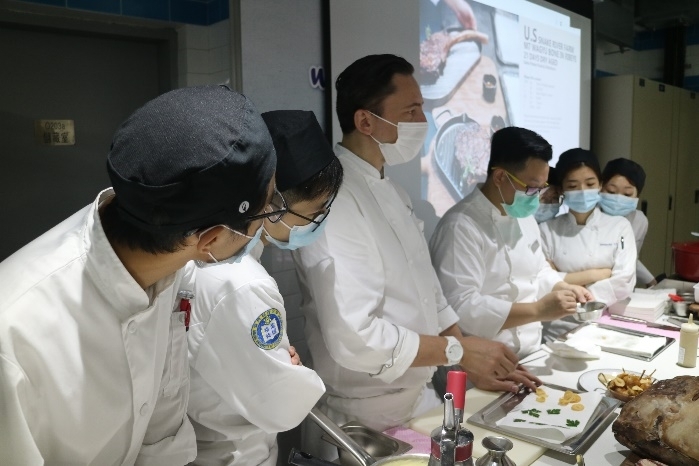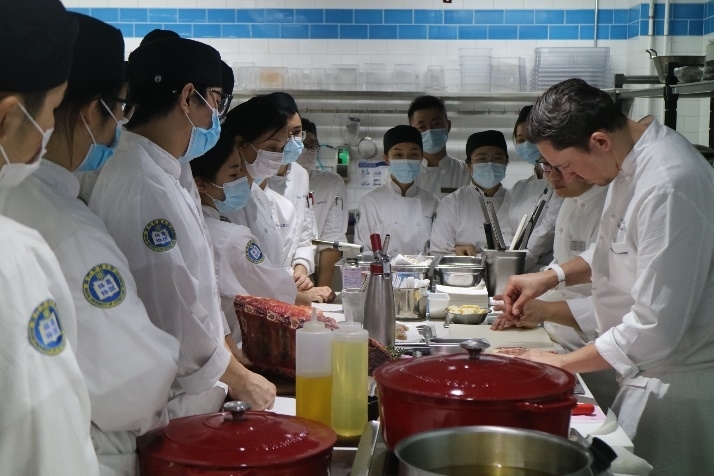 Chef Ugo Rinaldo demonstrated his signature dishes
Originally from Paris, Chef Ugo Rinaldo currently oversees the kitchen operations of restaurants in MGM COTAI, including Grill 58, Coast, Anytime and all non-Chinese restaurants. At the sharing session, Chef Ugo demonstrated his signature dishes including Crispy Frog Legs and Snake River Farm M7 Wagyu Bone in Ribeye. Based on the concept of MGM's steak restaurant Grill 58, he shared his views on western cooking, dry-ageing process, recipe creation and sustainable gastronomy. The students were overwhelmed with the cooking demonstration followed by a tasting session of the signature dishes.
After the event, Chef Ugo stated that Macao is a UNESCO Creative City of Gastronomy and the students here are so lucky to be exposed to a wealth of culinary concepts in such a small but amazing place. He also shared his experience and career which started in Europe, then Middle East to Mainland China, and now in Macao, and how these cross-cultural experiences had opened his eyes. Chef Ugo also encouraged students to embrace their passion and have more exposure to spark their creativity and enhance their skills.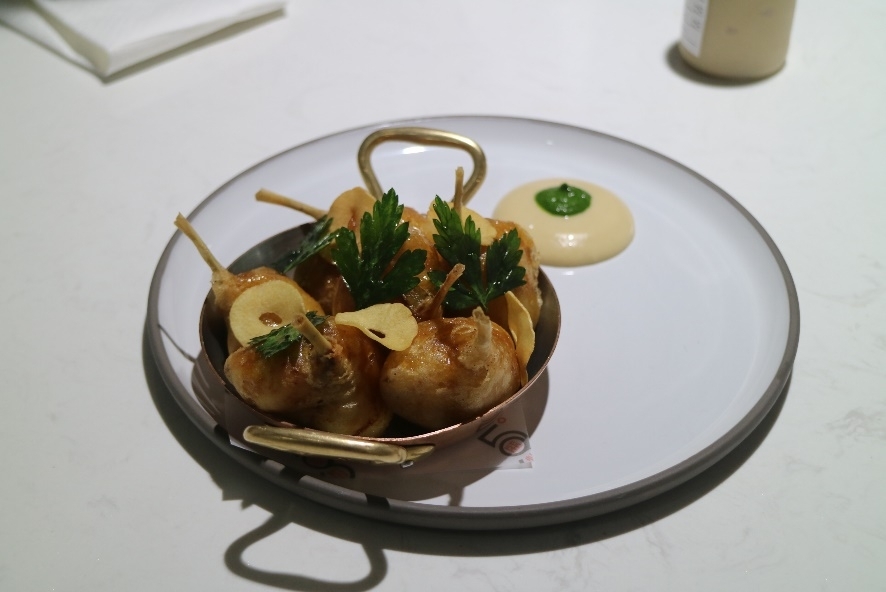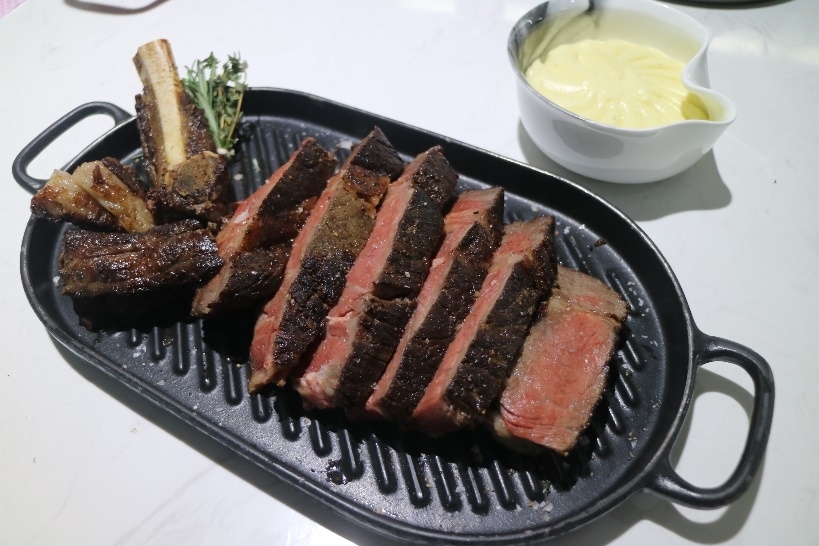 Signature dishes