In celebration of the University's 21st anniversary, the Faculty of Hospitality and Tourism Management (FHTM) held a Culinary Demonstration Workshop with Chef Chen Gangwen on March 29, 2021, at the O203 culinary lab. Chef Chen Gangwen was invited to share his cooking techniques and experience in the culinary field. The event was attended by students from the Food & Beverage Management (BFBM) program.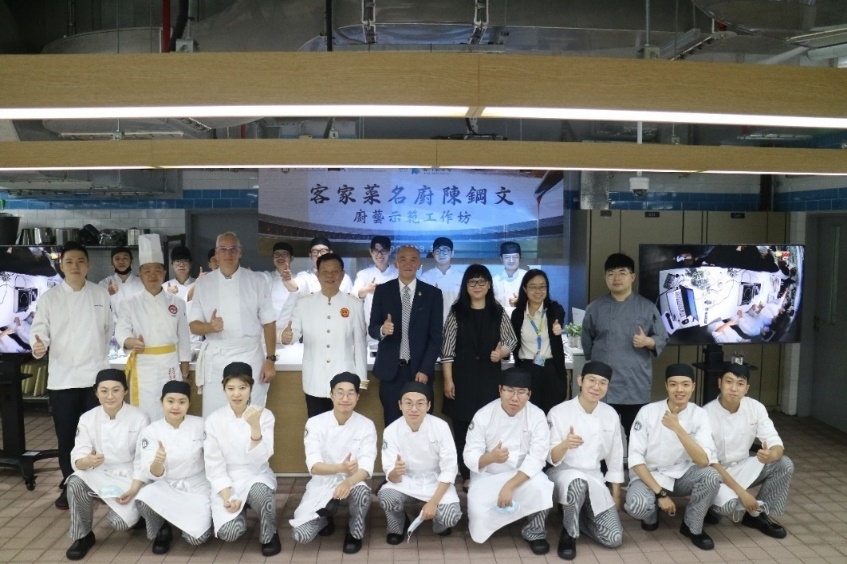 Group Photo
Guests including Hakka Chef Chen Jiaqing were warmly welcomed by Prof. Ben K. Goh, Dean of FHTM, Ms. Amy Chu, Vice Dean of FHTM and Prof. Zhang Yang, Program Director of FHTM. The workshop was sponsored by the Macao Foundation.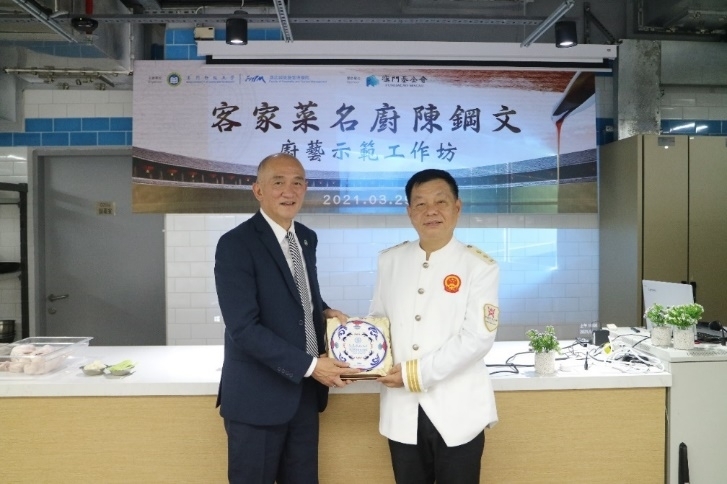 Prof. Ben K. Goh, Dean of F.H.T.M. Presented a Gift to Chef Chen Gangwen
Prof. Ben K. Goh, gave a warm welcome speech to the guests, and said M.U.S.T. has kept enriching students' learning and experiences, and enhancing their professional skills through offering or holding all kinds of courses, master lectures, and culinary workshops. The University expects that through these events students may have the opportunity to learn and appreciate the talent of top chefs, as well as to broaden their horizon in Hakka history and folk culture.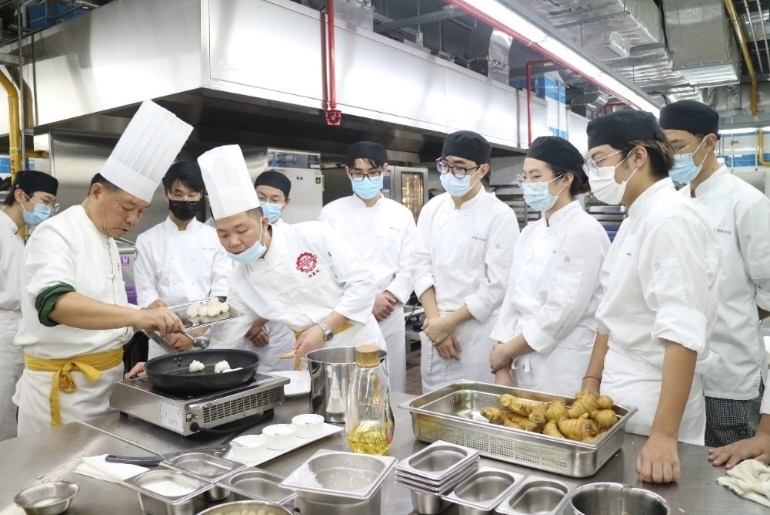 Chef Chen Gangwen Demonstrated Signature Hakka Dishes
Chef Chen Gangwen has more than 40 years of culinary experience and has devoted himself to the cooking techniques of various cuisines. He is the only Hakka dishes expert who has Special Government Allowances of the State Council in China. He is also a registered senior Chinese cooking master who propagates Hakka cuisine to Singapore, Malaysia, Indonesia, etc., a great achievement well-known overseas. At the sharing session, Chef Chen Gangwen demonstrated signature Hakka dishes: Pan Fried Fish Cakes and Hakka Style Steamed Chicken with Ginger Floss. The students expressed that they gained a deeper understanding of the Hakka cuisine, culture and history in the cooking demo.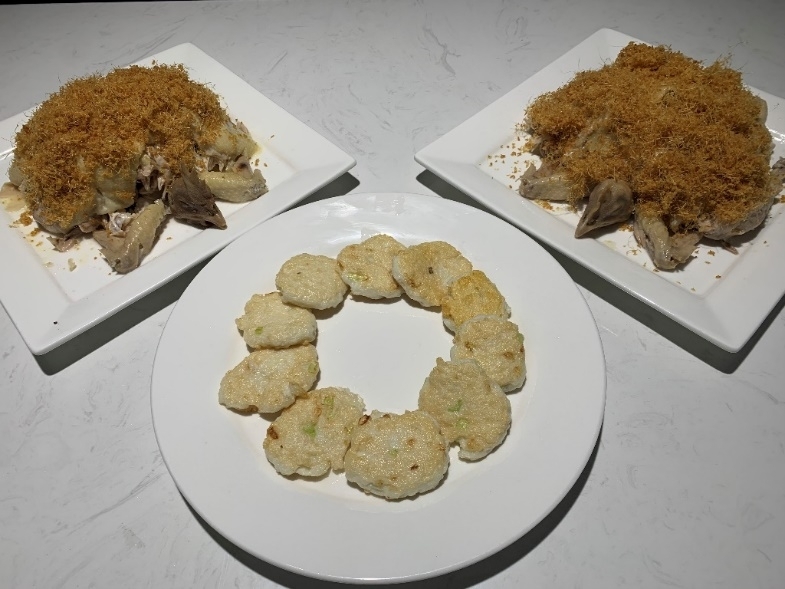 Cooking demo dishes: Pan Fried Fish Cakes and Hakka Style Steamed Chicken with Ginger Floss