The Faculty of Hospitality and Tourism Management (FHTM) of Macau University of Science and Technology held the first "WACS International Professional Skills in Barista" training course from March 26 to 29, 2021. After a four-day training course, all of the ten university teachers and staff passed the examination and obtained the WACS International Award in Barista Skills. The first WACS International Professional Skills in Barista training class was a complete success.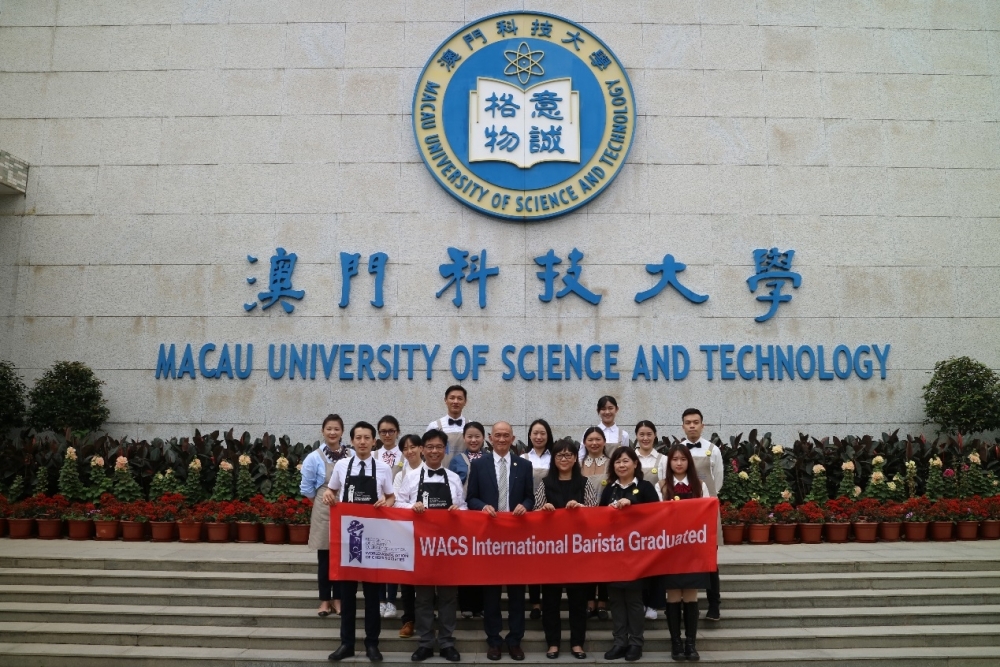 Group photo
Four international trainers were invited. They are Dean Paul Chen, Judge of WACS International Award in Barista Skills; Lecturer Cindy Chou, Lecturer Taylor Tao, and Lecturer Anne Huang, who are, respectively, the judge, trainer and barista of CITY&GUILD International Award in Barista Skills. During the four-day training, the lecturers explained the history and cultural evolution of coffee and systematically introduced its classification and some basic information. The students acquired the theoretical knowledge of coffee, and learned the skills behind all kinds of brewing methods. The lecturers affirmed the learning achievements of the faculty members. The faculty members who participated in the training also expressed their recognition of this training course. They hope that FHTM will conduct more courses to improve their own skills so that they will be able to better help and guide students.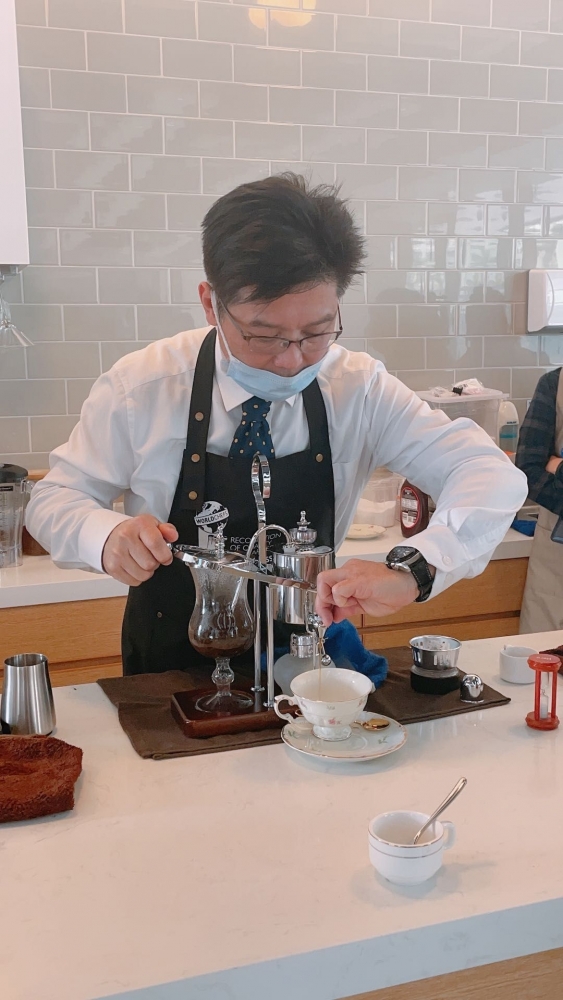 Dean Paul Chen demonstrated the coffee-making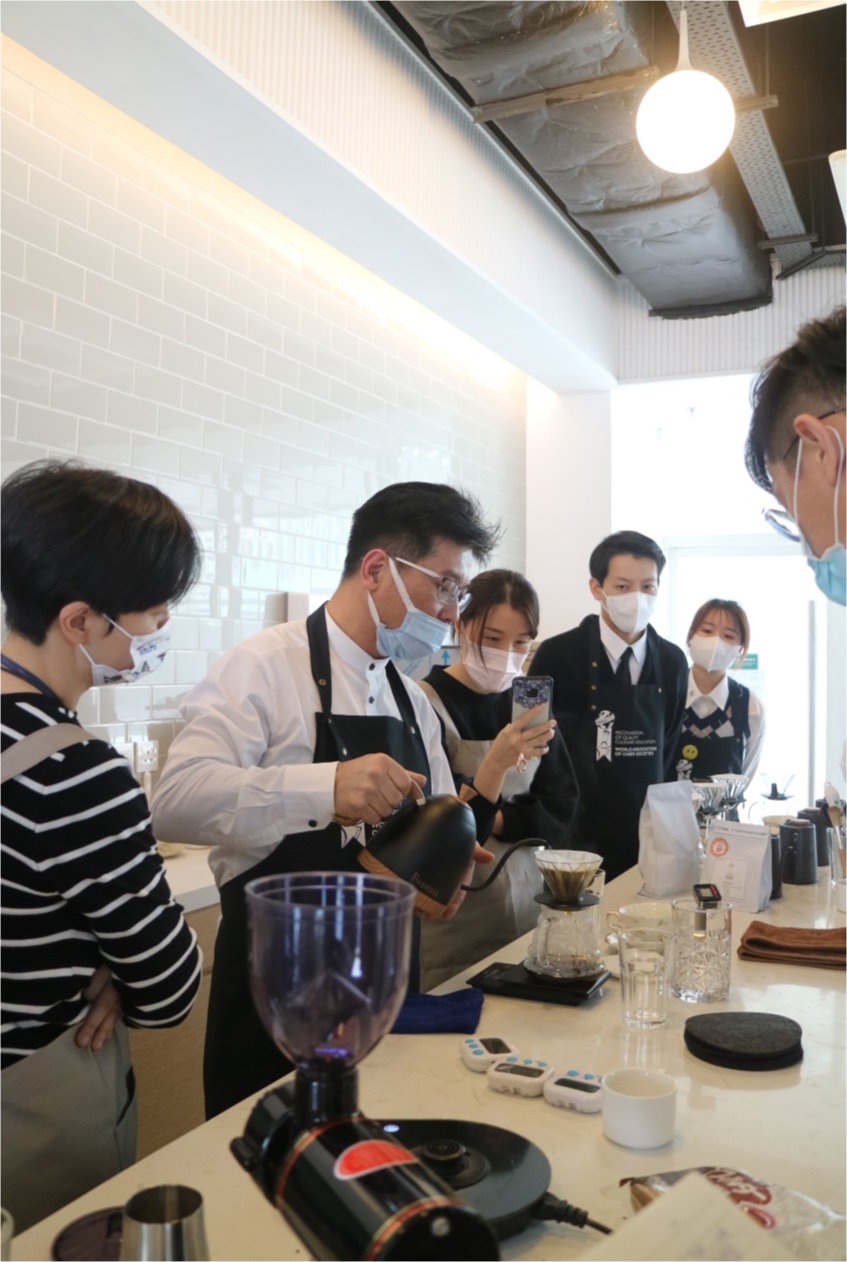 Dean Paul Chen gave a teaching demonstration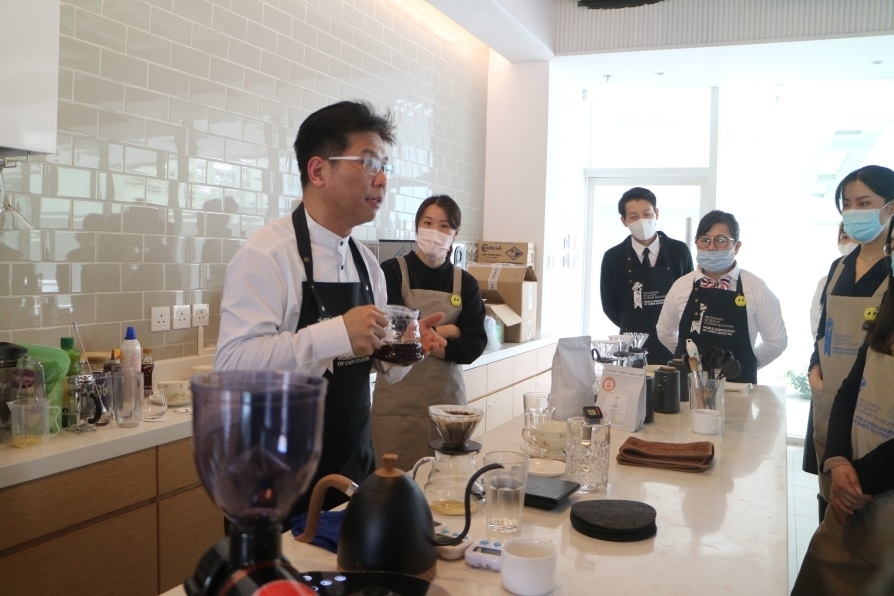 Group teaching by lecturers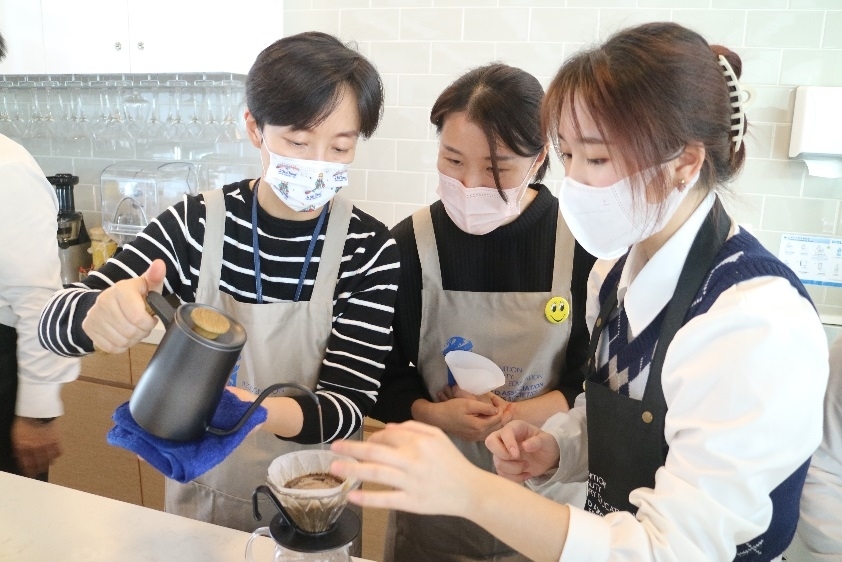 Group teaching by lecturers
This training program aims to comprehensively improve the vocational skills of the faculty members in the field of food and beverage, to meet the international accreditation standard. In addition, FHTM will provide more diversified and professional skills courses for faculty members, such as the certification course of international coffee latte art and certification course of international chocolate art, among others, to promote the professional development of staff and to increase the diversification and teaching quality of the University.