The award ceremony of the "MGM Macanese Cuisine Culinary Contest" was held by MGM on April 23, 2022. The culinary teaching team led by Jacky Ng, a second-year student of BFBM, from the Faculty of Hospitality and Tourism Management of M.U.S.T. won the championship of the open category with his Macanese dishes "Arroz de Marisco" and "Galinha à Portuguesa". The faculty is truly proud of him and congratulates him on his achievement.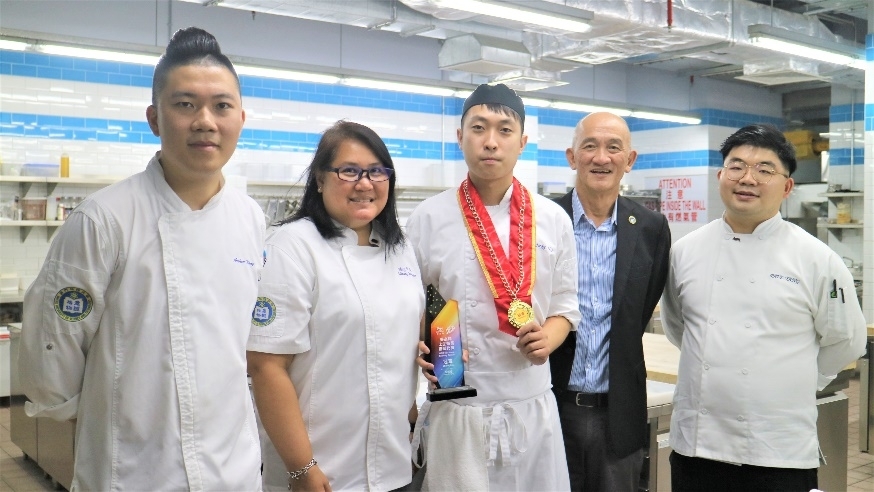 Jacky Ng with Dean Goh and Teachers
As a UNESCO Creative City of Gastronomy, Macao is flaunting its expertise in Macanese delicacies - a modern fusion of Portuguese and local Chinese dishes. To preserve such a culinary legacy, MGM hosted the "MGM Macanese Cuisine Culinary Contest", with the aim of discovering and championing local talented chefs. The trials were held from February 19 to 20 and there were 30 candidates. After the trials, 16 candidates successfully advanced to the final on March 19. The candidates must prepare the Macanese dishes according to the requirements within the designated time of multiple rounds of competitions. After several rounds of fierce competition, Jacky stood out and won the "Champion" award in the open category.
"Arroz de Marisco"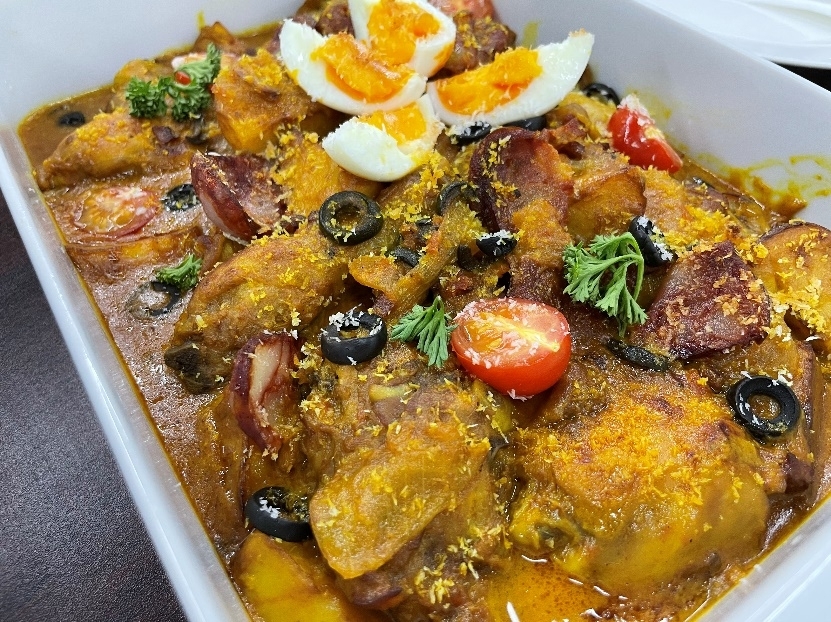 Galinha à Portuguesa
This is the first time that Jacky has represented the university in a large-scale competition and achieved excellent results. Jacky said that this opportunity gave him a deeper understanding of Macanese cuisine, and he sincerely thanked the teachers, faculty, and university for their encouragement and support.