The 39th Biennial World Congress of the International Association for Hydro-Environment Engineering and Research (IAHR) took place in Granada, Spain, from June 19 to 24, 2022. This was the biggest post-Covid international conference hosted by Granada. The event brought together 1200 experts, engineers and scientists from more than 70 countries around the world. President of M.U.S.T. Chair Professor Joseph Hun-wei LEE, also President of IAHR, presided over the week-long event under the theme "From Snow to Sea". This theme is focused on considering the integral water cycle to address key challenges of human-water relationships such as environmental and eco-hydraulics hydraulics, hydraulic structures, computational and experimental methods, digitalization of water management, artificial intelligence, climate change adaptation, among others, to provide solutions, strategy and control for addressing different issues on water resources management and water security.
The IAHR Congress provides a platform for the world's leading experts in the water and environmental engineering field to exchange on the latest research advances and innovation practices. Besides 98 regular technical sessions, the Congress also featured four high level Panel meetings on specific themes: (i) Snow to Sea – which considers coordinated cooperation of management approaches, institutions, and monitoring systems to best adapt to climate change induced impacts; (ii) Water Governance – which highlights the importance of strong and cohesive regulatory frameworks; (iii) Artificial Intelligence – as a powerful instrument to digitalize and transform traditional water industries and create job opportunities across sectors; and (iv) Nature Based Solutions (NBS) and eco-hydraulics to address water security challenges. The outcome of the intensive discussion and exchanges from diverse views of different sectors (academia, governments, institutions, and industry) are integrated and optimized solutions to best address water-management challenges.
At the Opening Ceremony, President Joseph Hun-wei LEE addressed the assembly by giving a welcome speech and presented several awards: three Honorary Member Awards, the Thomas Arthur Ippen Award, the M. Selim Yalin Lifetime Achievement Award, in addition to a "Water Engineering Cultural Heritage Award", and "Water Industry Innovation Award".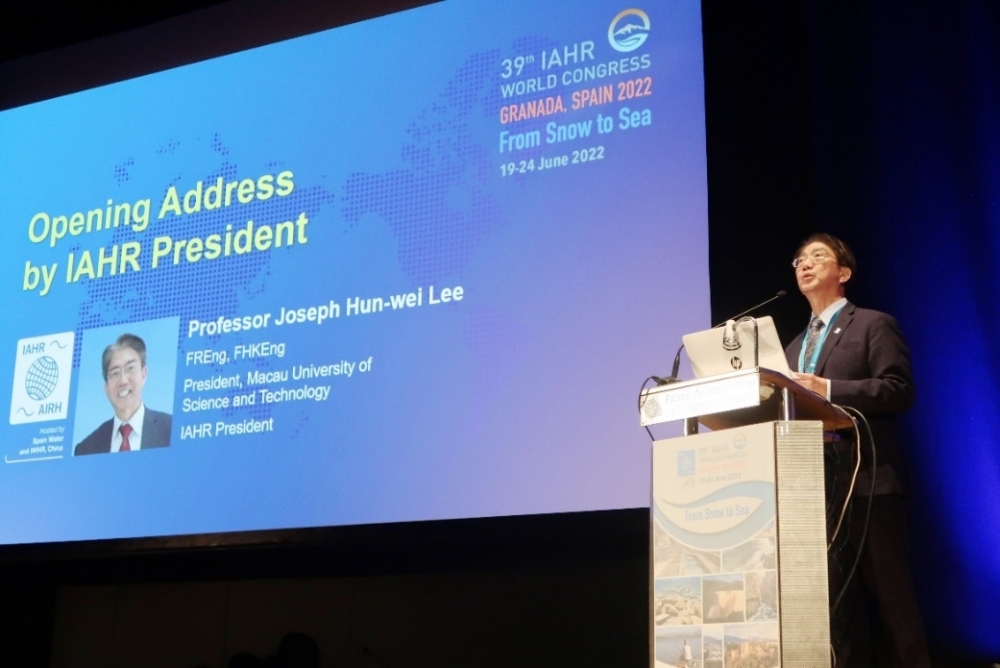 President Joseph Hun-wei LEE addressed the IAHR Congress with an Opening speech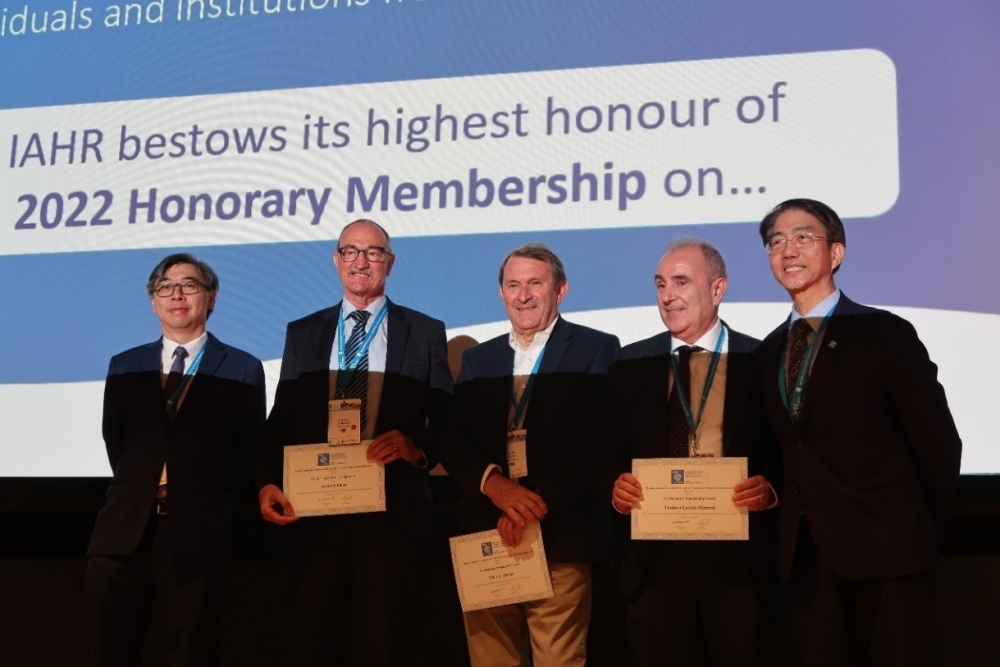 President Joseph Hun-wei LEE and Executive Director Tim Soo with the 2022 Honorary Membership awardees: Prof. Dr. Anton J. Schleiss (Switzerland), Prof. Peter A. Davies (UK), and Ir. Teodoro Estrela Monreal (Spain)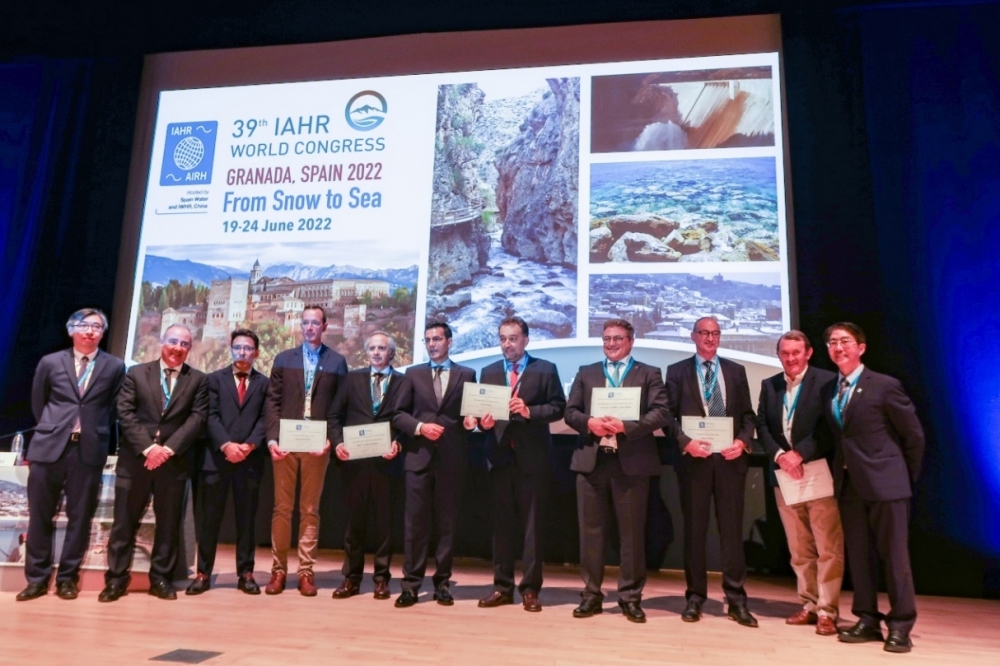 Group photo of President Joseph Hun-wei LEE and the awardees