Yuchi Zhang, a student of the University International College, M.U.S.T., won the 2nd prize at the 27th China Daily "21st Century Cup" National English Speaking Competition last October.
The China Daily "21st Century Cup" National English Speaking Competition was launched by the China Daily in 1996. It is the highest academic and most rigorous English learning contest in China.
This year's competition started in October 2021 and lasted for seven months. Because of the pandemic, the final was postponed till October this year. The contestants came from all universities nationwide. The competition is comprised of several stages: screening interviews on the Internet, campus-wide selections, speaking tests on the phone, and regional finals; out of approximately 100,000 contestants from around 1,000 higher institutions of the mainland, Hong Kong, Taiwan, and Macao, 75 regional winners (top three of each region) are selected to enter the national final. Top-level experts from well-known international English teaching organizations, media organizations, foreign embassies in China, the Ministry of Foreign Affairs, and renowned national and international universities, are invited to serve as judges. It is watched by over a million people, and the official website and many well-known mainland Chinese media organizations provide detailed coverage of the event.
The final round of this competition consists of three parts: prepared speech, impromptu speech, and question and answer session. With his fluent English, elegant stage presence, agile mind, and excellent critical thinking and organizational skills, Yuchi Zhang won the 2nd prize. His tutor, Dr. Lei Kai Cheong, also won 2nd prize in the Best Tutor Award Category.
What is also gratifying is that this is the 15th consecutive year M.U.S.T. students have qualified to enter the final of this national competition.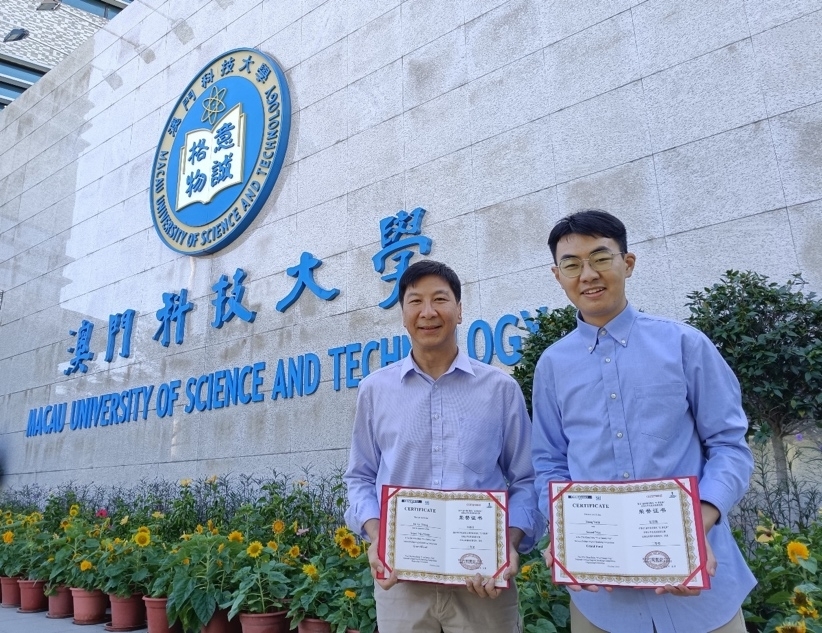 Dr. Lei Kai Cheong (left) and Yuchi Zhang (right) from M.U.S.T.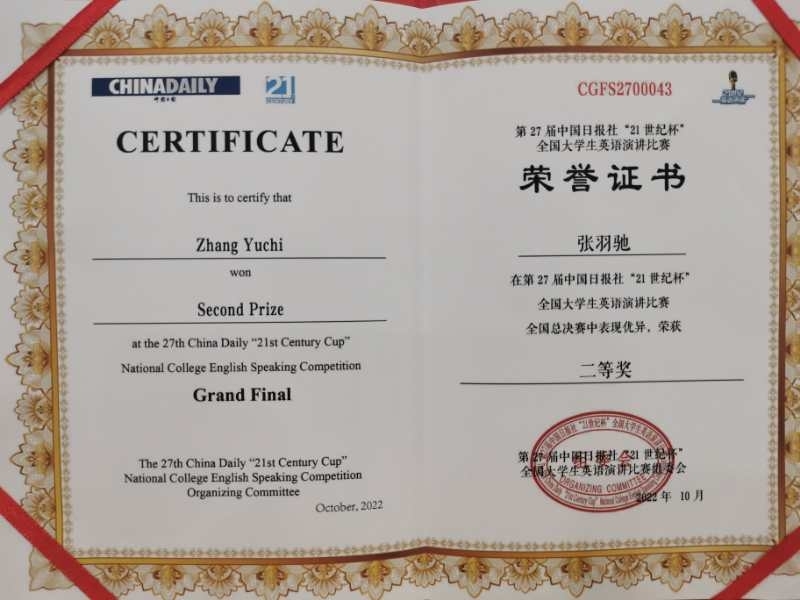 M.U.S.T. student Yuchi Zhang won second prize at the 27th China Daily "21st Century Cup" National College English Speaking Competition Grand Final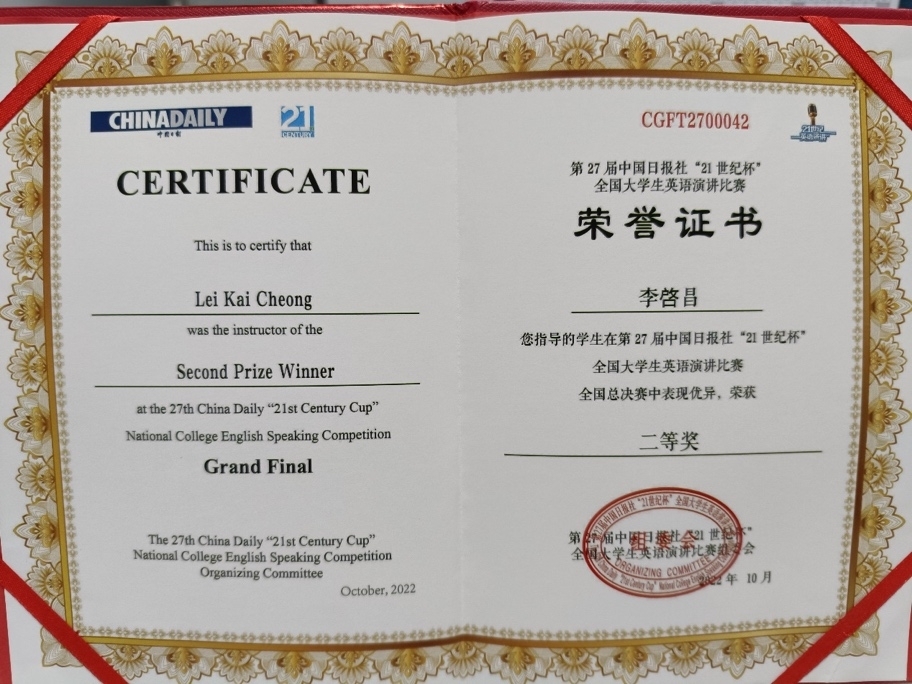 Dr. Lei Kai Cheong won second prize in the Best Tutor Award Category