Gymnasium
Besides its main hall for holding large-scale ceremonies and activities of all kinds, the MUST Sports Complex also provides activity rooms for teaching and sport purposes.
For details, please refer to the following:
Regulations governing the use of Blk J Gymnasium (Badminton Courts)
Application for Rental of Block J Gymnasium (For Badminton Courts use only)
---
The University Stadium
The University campus is equipped with a football field / track-and-field stadium of international standards for teaching and sport purposes. Besides, there is also a gymnastic room available for use by students.
---
Outdoor Basketball Courts
There are Outdoor Basketball Courts (Court 1, 2 and 3) and Rubber Basketball Courts/Volleyball Courts (Court 4 and 5) adjacent to the student dormitory at Block G, which not only serve for P.E. Classes, but also provide students with places to hold sports activities and contests.
---
Tennis Court
There are two tennis courts in Macau University of Science and Technology (Court 1 and Court 2). The tennis courts are situated between Block F and Block G Dormitories, adjacent to the Basketball Court. Tennis Courts are currently available for MUST students and staff only.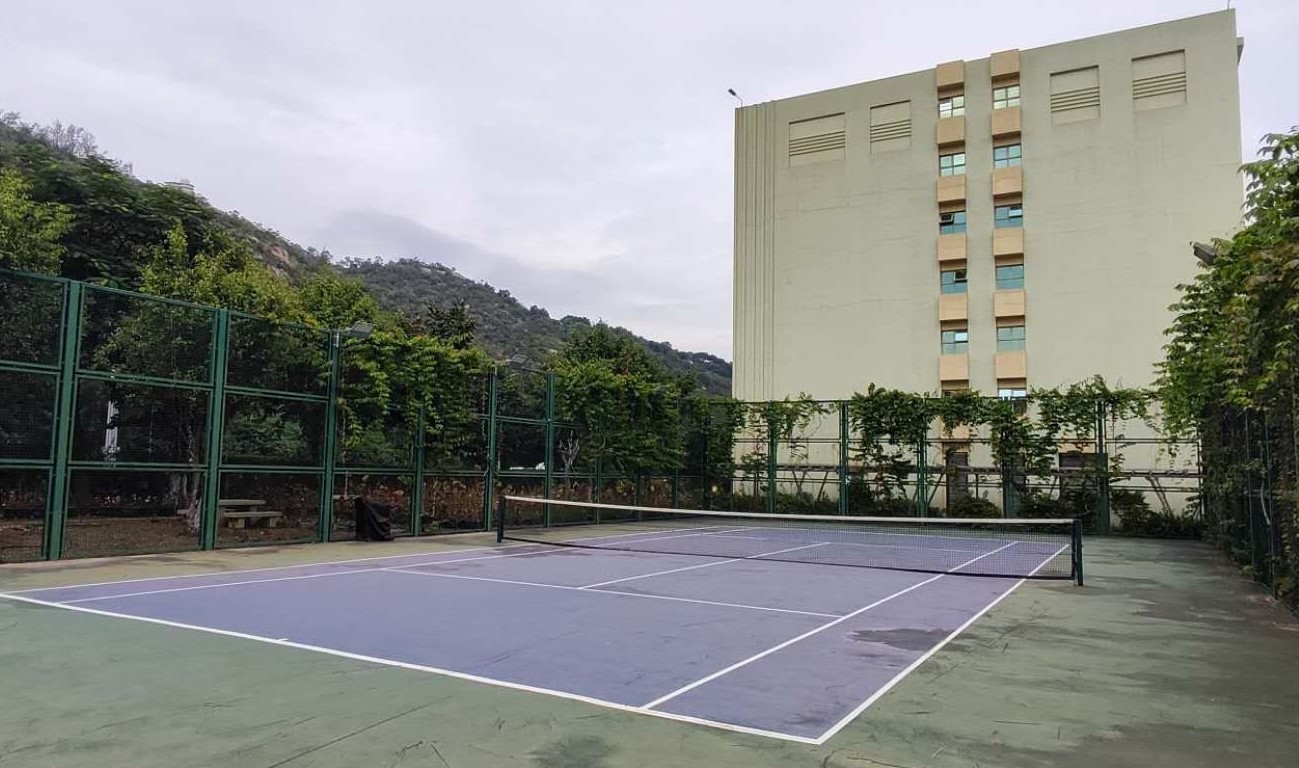 Regulations governing the use of Tennis Courts
Application for Using the Tennis Court