The delegation of Faculty of Law, M.U.S.T participated in 2022 ICCMCC(International Criminal Court Moot Court Competition) online in Moot Court , Tower R in May , 2022. The participating members consisted of four undergraduate students, Wang Xin Miao, Wu Zi Qi, Jin Xiao Di, Jia Zi He. Assistant Professor Wang Jia and Chen Bo acted as instructors.
The International Criminal Court Moot Court Competition aims to encourage students majoring in international law, criminal law and other disciplines to better understanding international law, particularly theories and practice of international criminal law and functions and procedures of court through simulating the real judicial procedures of virtual cases. The competition is held in several official languages of the United States every year and has profound impact on international laws. 2022 ICCMCC attracted students from more than 100 first-class law schools worldwide. Before that, the delegation of our faculty also attended the selection contest hosted by China University of Political Science and Law.
The preparation work was started from November 2021. With joint efforts and regular guidance of instructors, the participants finally overcame difficulties and completed three English papers of nearly 10,000 words through self-studying and document retrieval. The four participants completed six courts debates from May 10th, 2022 to May 19th, 2022.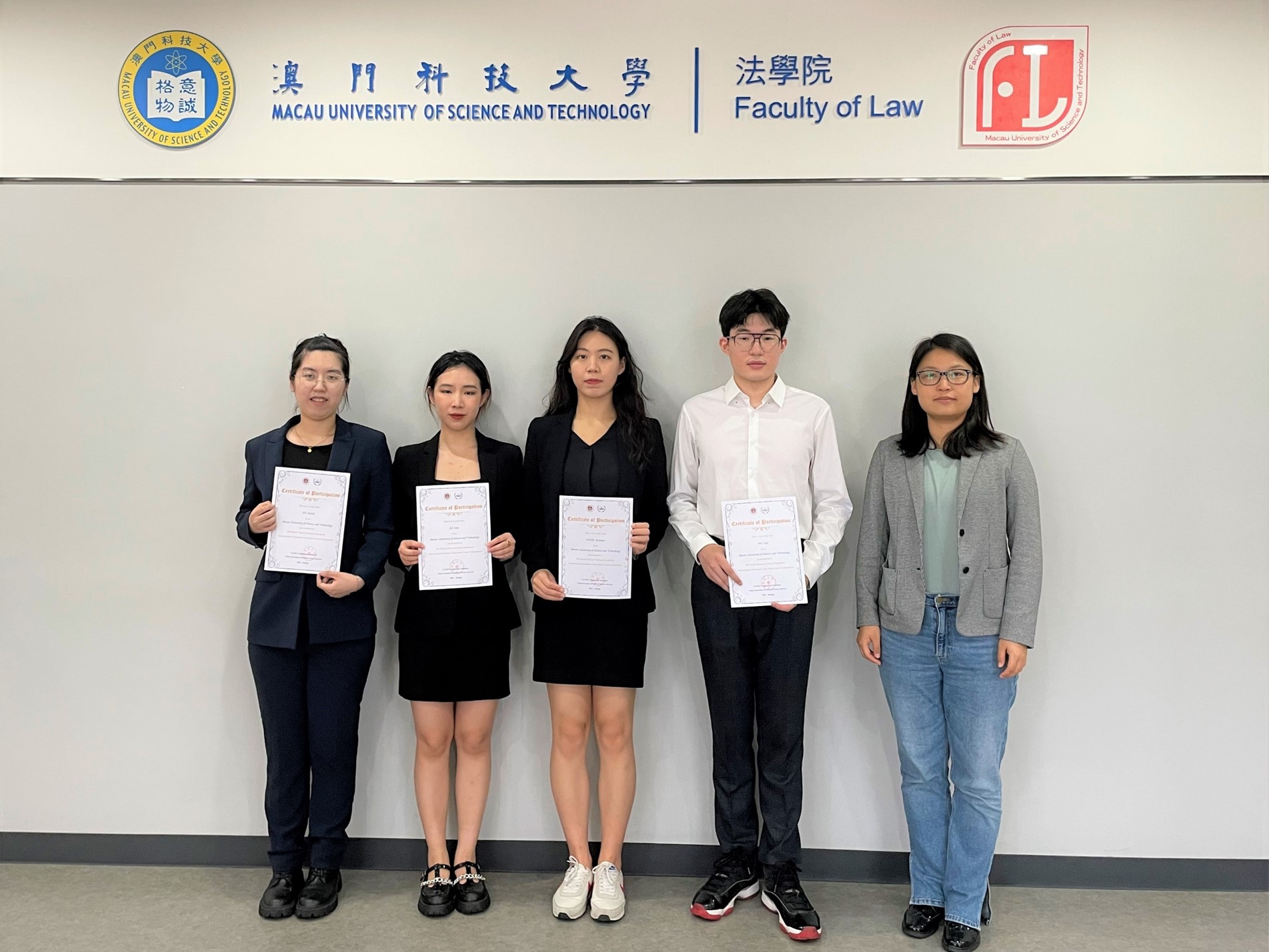 From left to right: Jin Xiao Di, Jia Zi He, Wang Xin Miao, Wu Zi Qi and Teacher Wang Jia.