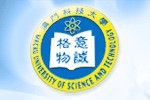 A group of 20 visitors from Fu Lun Youth Association of Macao visited Macau Institute of Smart City in the afternoon on 14th December 2019.
The youth training to match the future development of the Greater Bay Area has always been a policy focus of the Macao SAR Government. The Association members hoped that this event will enable Macao youth to better understand the process of the construction of smart city and to lay a good foundation for the future.
During the visit, Assistant Professor Liang Yanyan introduced some general information and practices of the Institute. He also hopes that more and more youth can join the city construction in the development of smart city in Macao.
The staff of the Institute then showed serval types of hardware equipment, software and the processes that are used in the development of smart city applications.