The "Chinese Scientists and Cell Press" papers of the year 2020 and online poll results of the most popular Chinese papers were officially announced on November 18. After being nominated by the editorial department of Cell Press, being independently reviewed by a third-party expert committee, and comprehensive weighing criteria such as the number of paper downloads, citations, and breakthroughs in the field, the "Chinese Scientists and Cell Press" campaign selected 30 "China Annual Papers of the Year 2020" in the fields of life sciences, material sciences, and interdisciplinary sciences (10 in each field). Since 2015, Cell Press has sorted out Chinese papers published in its journals every year, systematically introduced the scientific research achievements of Chinese scientists in various disciplines, and published review articles to share with the academic community. Up to now, the "Chinese Scientists and Cell Press" campaign has been successfully held for six years and nowadays has become a popular annual event among Chinese researchers.
Chair Professor Kang Zhang and Dean Manson Fok of the Faculty of Medicine of M.U.S.T. led and participated in the research "Clinically Applicable AI System for Accurate Diagnosis, Quantitative Measurements and Prognosis of COVID-19 Pneumonia Using Computed Tomography". This research has been awarded the Cell Journal's Interdisciplinary Best Paper Award of the Year 2020. The award was selected after a strict evaluation of the downloads, citations, and field breakthroughs from nearly a thousand papers by a team of journals' experts. In April 2020, Professor Kang Zhang published the results of this research in the top international journal of Cell as the first author and corresponding author. This is also the first time that M.U.S.T. has published a paper in the main publication of Cell as the First Author's Affiliation. Cell is one of the most authoritative and influential academic journals in the world. In 2020, the impact factor of Cell had reached 41.582, and it is increasing year by year.
During the COVID-19 pandemic in 2020, Professor Kang Zhang led his team to establish a multi-disciplinary and multi-center emergency research team. After two months of hard work, according to the big data of more than 500,000 images, the team successfully developed a COVID-19 AI-assisted diagnosis system based on chest CT images. The system can distinguish the COVID-19 from other viral pneumonia with high accuracy within 20 seconds and can predict the severity level. It can also identify risk factors and predict severe cases in advance. The diagnostic system has been deployed in many frontline hospitals at home and abroad, including Wuhan's anti-epidemic frontline hospitals, and it has contributed to the global fight against the epidemic.
Chair Professor Kang Zhang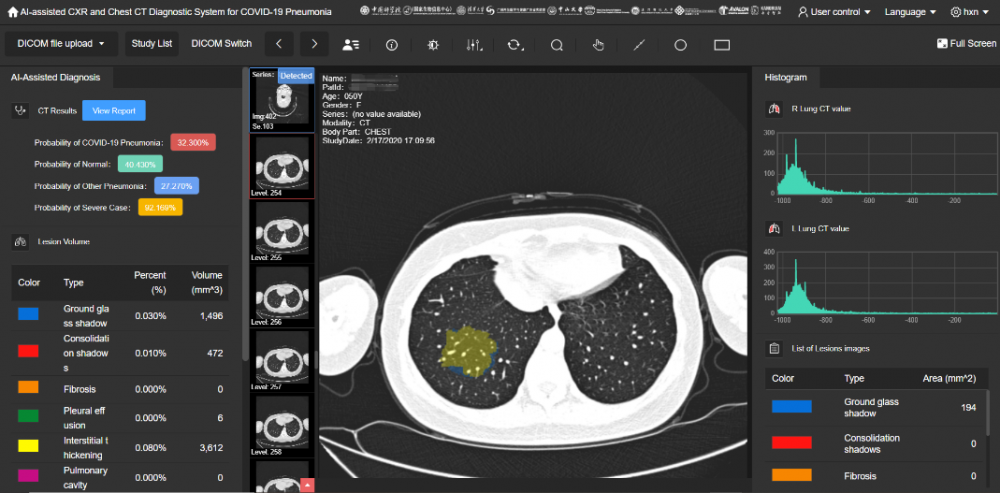 AI-assisted diagnostic system for COVID-19 Pneumonia based on CT images