MUST Social Service Team supervised by the Student Affairs Office organized four "DIY Eco-friendly Bags" activities from October 22nd to 23rd in Room O501, Block O, with the participation of more than 70 members of the Social Service Team and students from different faculties .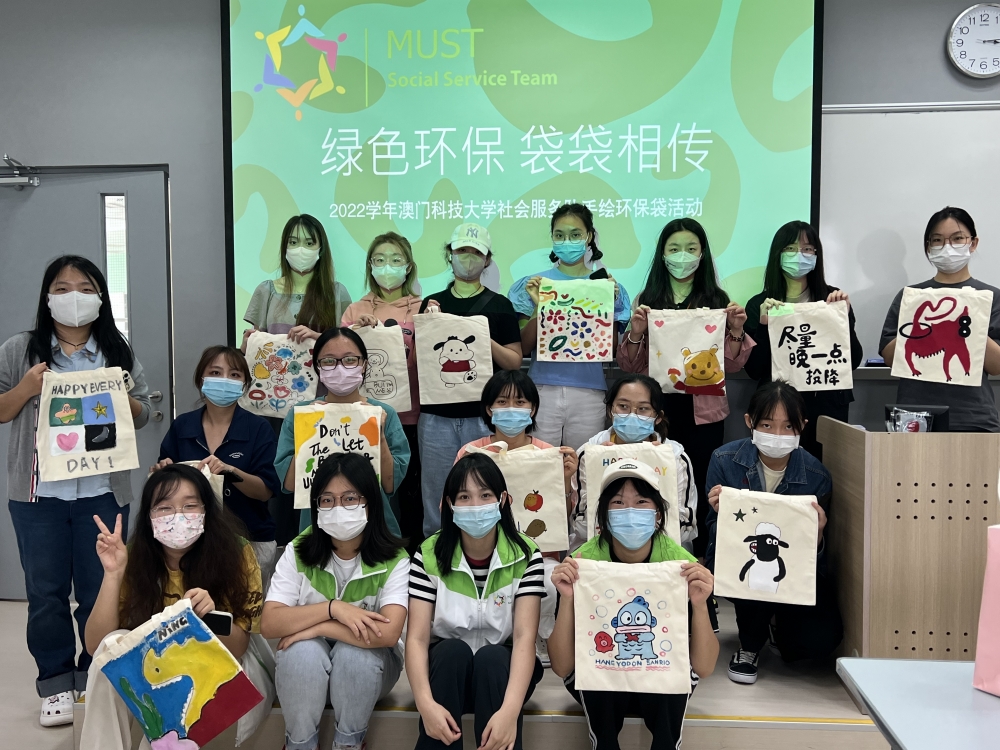 Group photo after the "DLY Eco-friendly Bags" Activity
Before the activity officially started, members of the environment protection group of Social Service Team made an introduction about the concepts of environmental protection and the painting skills to the participants. With the help and guidance of the Social Service Team members, students focused on their art painting. Students firstly finished the draft with pencils, then adjusted the corresponding colors with acrylic pigment they used the paint to fill the color blocks, and finally completed the satisfying bag. In the interactive session, the hostess invited students to do a quick quiz, and provided winners with souvenirs. At the end of the activity, students showed their work and took a group photo together.
Participants not only had their self-made bags but also gained the knowledge of environmental protection and the determination to pursue a green life. After the event, Student Zhao Jiaming said that he enjoyed drawing during the event and was impressed by the questions during the session. It was his first time drawing a canvas bag and he found it interesting. He agreed that environmental protection is a great thing for the future, and it would be great if bags could be used by everyone. Student Yun Peng said, "The most important thing about environmental protection is that we all have to keep small habits in our lives.
Activity Highlights: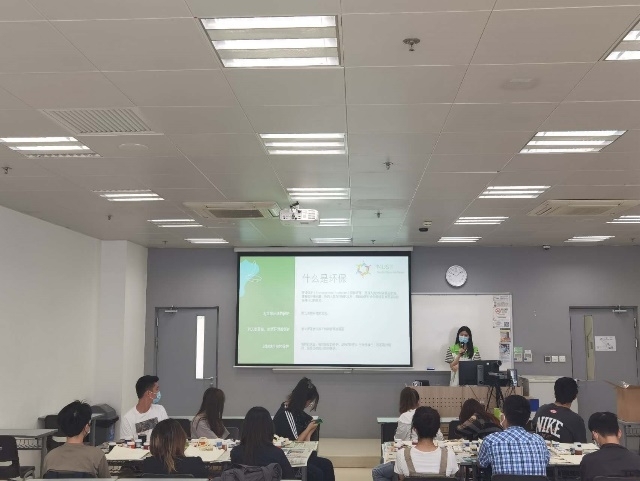 Environmental knowledge lecture by members of the environment protection group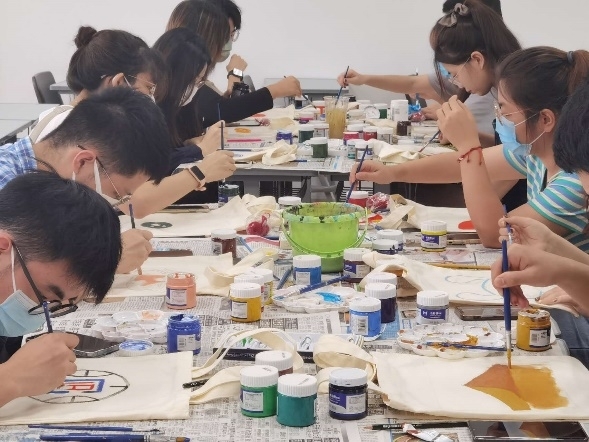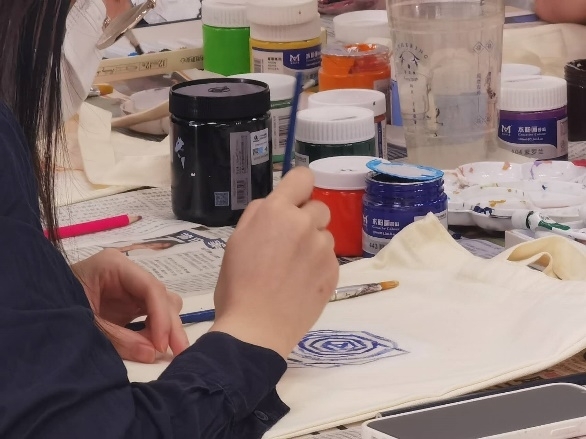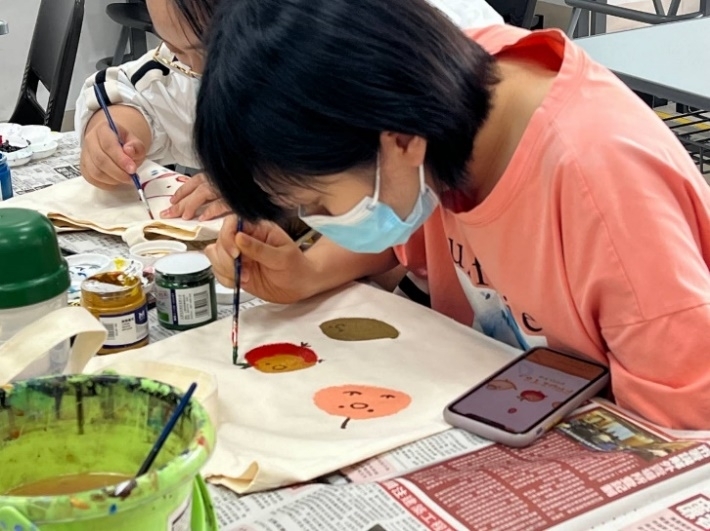 Students are focusing on painting