MUST Social Service Team Participates in the World Mental Health Day Series of event
"One Lion, One Line Building Love Together"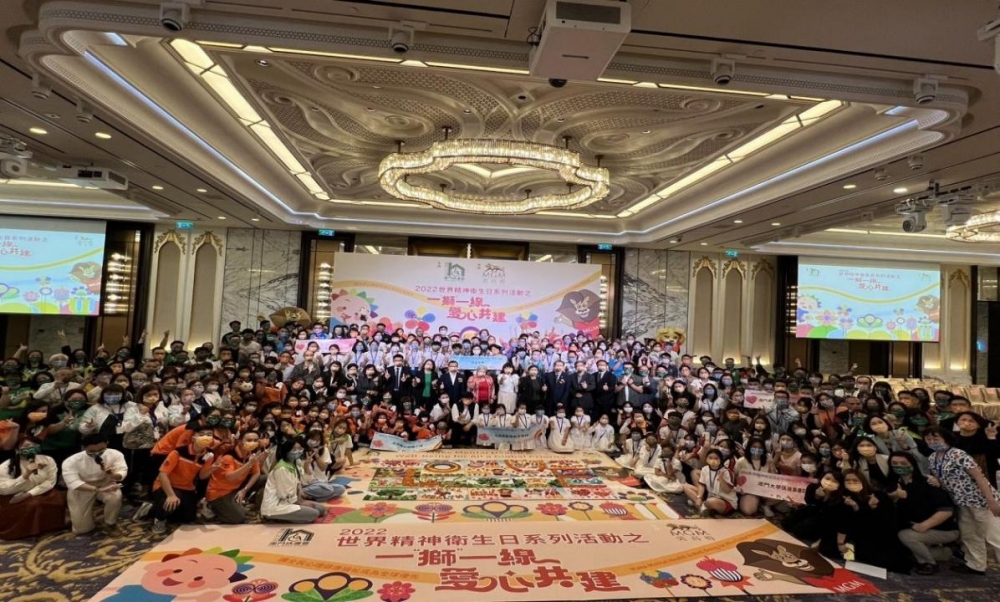 In response to the World Mental Health Day celebrated on 10 October every year, the event aims to promote the identity and capabilities of people who have recovered from mental illness. To build up friendly connections between people and a harmonious society. The "One Lion, One Line, Building Love Together" Campaign, organized by Fu Hong Society of Macau, was held on October 8, 2022, at MGM MACAU Banquet Hall. Seven members of the MUST Social Service Team participated in the event.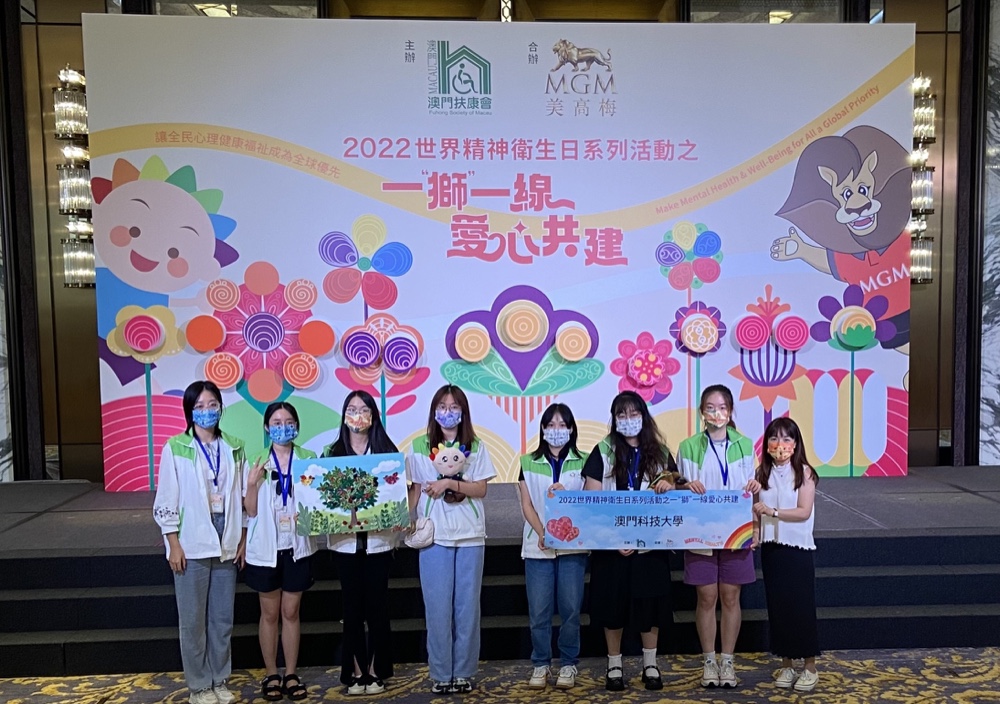 The event invites people who recovering from mental illness and the general public to create derivative paintings, using rolled paper dough to fill in the sketches. A Combination of the color psychology and positive elements with derivative art is a meaningful collaboration between different members of the community and mental rehabilitation patient to use certain colorful subtle parts and the them together to create a meaningful painting, which mean that society works well when different parts work together.
During the event, the team members were guided by the instructors to create a work called "Tree of Life", which means that every tree seedling must go through a long period of time and several weather before it grows into a huge tree so that it provides shade and shelter for people and small animals, which symbolizes protecting life with life.
After the event, team member Yang Haozhi said, "We are all part of society, regardless of our age and gender, and we should take up our responsibility to contribute our love and care to the world and bring warmth to more people in need.
In the introduction video , children carry a smiley face when creating artworks. They have a optimistic and positive attitude towards their difficulties, the bright smile on their faces when creating the artworks in the introduction video and the dance performance made us deeply moved and it shows the autistic children's unique personal charm of regaining their confidence and trying to express themselves. The event let me feel that we are not far from mental health people and we will always stand by their side to fight against their illnesses and promote a thriving society. Through this event, the social service team members were able to gain a better understanding of the Mental disorder group and their rehabilitation training would raise the awareness of love and support for them in the future.